Every thing about ALOO CHOKHA | Vahrehvah :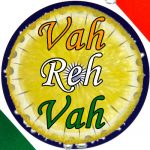 Aloo Chokha is a popular north Indian dish especially prepared in the states of Bihar and Jharkhand. It is considered to be one of the most cherished and scrumptious culinary delights which have been feature of Jharkhand for quite sometime.
Chokha is a dish prepared with different vegetables which can be with mashed potatoes or mashed eggplants or mashed tomatoes. The three can also be combined as well and prepared. Chokha in general is usually mashed vegetable(s) with fried onions and spices.
Aloo is almost a staple food in north India and is prepared in various ways. Some of the very popular dishes prepared with aloo are the dum aloo, aloo mutter, aloo paratha, aloo tikki, aloo palak etc. Aloo is one vegetable that can be included with any other vegetable to make a delicious dish.
Kids are very fond of potatoes and they have high liking towards this tubur. Aloo is one vegetable that the kids would be ready to eat everyday. Potatoes are prepared in many ways. They can be boiled, baked, fried or cooked in a gravy curry. Notably potato chips or crisps are very popular which is liked by one and all. In India, the most trendy potato dishes are batata vada, vada pav, aloo posto or aloo bajji. Potatoes are also a major ingredient as fast food items, such as aloo chaat, where they are deep fried and served with chutney.
Masala dosa, a dish from South India is very prominent all over India. It is a thin pancake of rice and pulse paste rolled over spicy mashed potato and eaten with sambhar and chutney. Aloo with Poori is another in sound dish particular in Tamil Nadu that is popularly served at most of the food stalls or restaurants. Aloo Chokha has made its presence in the true taste of Jharkhand's cuisine and has now become a principle meal in every household situated across the entire area of this state.
Traditionally Aloo chokha is served with Litti chokha which is also a traditional dish of Bihar. The basic ingredient in preparing the litti is sattu. Sattu is nothing but ground gram nut (channa dal). Presently litti chokha is now making its presence in the international culinary.
Aloo chokha is also served as a side dish with plain rice and dal or Khichdi. It is a simple balanced meal, refreshing and comforting food. The classic aloo chokha is made with boiled and mashed potatoes getting a flavor of mustard oil, dry and green chillies, lightly fried onions and some cumin.
Every Bihari family has their own variation of preparing the chokha, sometimes more than one as well – for it's an often made dish. For preparing this simple aloo chokha recipe, cut the potatoes in 1" pieces. Cut the onion into thin lengthwise slices. Mince the garlic and keep aside. Add little oil in a kadai or pan and put the dried red chili, coriander seeds in the oil and let it splutter. Put the sliced onions and fry until they turn golden brown in color. Add in the green chili and minced garlic and mix.
Fry till the raw flavors of the garlic are gone and then add in the potato pieces and fry for about 3 to 4 minutes stirring occasionally. Next add in salt to taste jeera-dhaniya powder (cumin and coriander powder) and ¾ cup of water and mix well. Cover the kadai with a lid and simmer the heat. Cook the potatoes until they become soft. Chokha does not have curry so no water should be there. Mix until all the water gets evaporated. Add amchur powder and mix thoroughly with the potatoes.
Shift the aloo chokha in a serving bowl. Finally garnish with freshly chopped coriander leaves (cilantro) and serve. Aloo chokha is a very simple dish with mild and subtle spices. The freshness of jeera- dhaniya powder enhances the taste of this dish. Do prepare this dish and enjoy the taste.
Click on the link for detailed recipe at:
https://www.vahrehvah.com/aloo-chokha
Potatoes are one of the most popular vegetables because they are nutritious, easy to prepare, and very versatile. They're rich in complex carbohydrates that can supply energy, but not all that high in calories. One medium-sized potato (about 3 inches in diameter) has about 150 calories.
That same potato has about 5 grams of fiber, which is important for a healthy digestive tract. They're also a healthy source of vitamins and minerals. Potatoes contain more potassium than any other fresh vegetable. Potassium is important for body growth and cell maintenance.
It is also an electrolyte that helps to balance the fluids in your body, which is important for healthy blood pressure. Potatoes also contain substantial amounts of vitamins C and B6, which are vital for blood clotting, wound healing, a strong immune system, and normal nervous system function and for converting the food you eat to energy.