Every thing about VANKAY TOMATO PACHADI | Vahrehvah :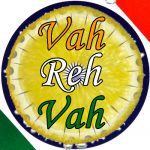 Vankaya Tomato pachadi is a very popular dish from the Andhra cuisine. This dish is spicily made with eggplant and tomato combined with green chillies, red chili, coriander and cumin seeds and fresh coriander mixed into a tangy juice of tamarind that makes it tangy and spicy chutney.
Vankay Tomato pachadi is truly yummy and mouth watering and tastes exceptionally delectable with hot rice and a dollop of ghee (clarified butter). This dish is a delight to the entire vegetarians which will spring up their taste buds. The vankay tomato pachadi can also be spread for your sandwiches or as a dip for tacos and chips or served as a side dish with roti, chapatti etc. Fresh juicy tomatoes are an integral part of any Indian household and the sweet tangy flavor of the tomatoes is something irresistible.
Tomato is a very versatile veggie and is used in most of the recipes. It is said that most of the India curries and rasam are incomplete without fresh tomatoes. Among all the pachadis which are prepared using a combo of vegetables, eggplants and tomatoes truly stand out and their combination yields this delicious, tangy pachadi with a unique taste and flavor.
Pachadis are generally prepared with one or more or a combination of vegetables and serves as a cross between a relish and a curry. No South Indian meal is complete without a fresh pachadi. Pachadis are usually thick, lightly cooked, seasoned with spices, low in fat and healthy.
Vankay tomato pachadi is tempered and mildly spiced with Indian spices and coriander leaves. Tamarind pulp is an vital ingredient in preparing most of the pachadis as it imparts a natural tangy and sour flavor to the dish. Generally in Andhra Pradesh, a pachadi is a fresh pickle and has very low shelf life, a maximum of two or three days.
It is made of fresh vegetables and is served as an accompaniment for rice, snacks like idli, dosa, pesarattu. There are a variety of pachadis that includes cabbage pachadi, dondakaya pachadi, gongura pachadi, capsicum pachadi, pumpkin pachadi, perugu pachadi, ugadi pachadi and the list goes on…... most of these pachadi are very hot and spicy to taste.
The vegetables used are more or less raw or sautéed in peanut oil or any vegetable oil to give a delicious taste. To prepare this spicy and delicious Vankay Tomato pachadi, in a kadai put some oil and add ginger and fry it and then add some cumin seeds (jeera), coriander seeds (dhaniya) and stir them it you get a nice aroma.
Add fresh coriander leaves and stir and then add green chilies and red chilies and let it fry and add tomato, eggplants, salt and fry them till the eggplants cooks well and becomes soft. The entire process is to be cooked on a low flame as we will not be adding water and there are chances that it may stick to the bottom and burn.
Once the brinjals are cooked shift the whole mixture in a plate and allow cooling and then blend in the mixie to a coarse paste. Finally give a tadka by tempering with some mustard seeds, urad dal, curry leaves, pinch of hing powder. If you like the flavor of garlic you can also add crushed garlic in the tempering.
Add this to the pachadi and mix well. The vankay tomato pachadi is ready. People of Andhra love eating a variety of pachadis, pickles etc which is a part of their everyday meal. Do try this delicious and refreshing pachadi. Brinjal is one of the most popular and common vegetable that is grown throughout the country. It is a main vegetable to the plains and is available more or less throughout the year. It is supposed to contain certain medicinal properties in ayurvedic medicines and is rich in vitamin A and B.