Every thing about PINEAPPLE SQUASH | Vahrehvah :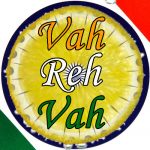 Pineapple squash is a luscious cooling and refreshing thirst quencher from pure fresh pineapple juice and sweetened with sugar to make an exceptionally delectable chilled beverage. Pineapple squash is prepared by using freshly ripened pineapples juice.
Pineapple juice taste best when chilled and it is an ideal fruit drink to consume during the hot summer days. The various vitamins and minerals that we acquire from the fresh pineapple is a great relief from heat and energizers our body system.
Pineapple is an extraordinary multiple fruit which can be consumed fresh, canned or in juice combinations (fruit punch/ mocktails/ cocktails). Pineapple and its extracts are usually used for marinating, salads, desserts, fruit cocktail and complements to various meat dishes.
Fresh pineapple slices are used in baking pineapple pastries, cakes and soufflé. It contains vitamins that benefit some intestinal disorders. December arrives and the pineapple fruits are in abundance in most of the markets filling the air with its attractive and appetizing aromatic flavors. Pineapples are a favorite fruit to many and during season people preserve them by making jams and squashes.
Pineapple halwa is a very popular dish prepared during marriages, reception or spiritual occasions at home. Squash is a concentrated form of fruit drink. Squashes are one of the few drinks that are ready to use and also nutritive at the same time. They can be served as a beverage by just adding water. Squashes are manufactured by crushing the fruits, concentrating and adding permitted preservatives to increase their shelf life.
The entire manufacturing process is carried out in hygienic conditions. There are various commercial products of squashes that are available in different quantities to suit the needs of the customer.
Pineapple squash should be prepared from fully matured and ripe pineapple fruits free from insect infestation, diseases etc. Preparing of Pineapple squash requires only few ingredients that includes required quantity of juice, sugar, citric acid, preservative (Potassium metabisulphite or sodium benzoate), water, essence and color. The pineapple squash is generally diluted 2-3 times with water at the time of consumptions and chilled with ice cubes and served.
Preparing the Pineapple squash is very simple and easy to prepare. There are few who do not use preservative or artificial color to squash and keeps it natural. Instead they substitute it with citric acid (lemon juice). The quantity of adding sugar purely depends on the sourness/ sweetness of the ripe pineapple. For preparing this juicy and delicious pineapple squash, firstly clean the pineapple and peel the skin thickly.
Grate the pineapple. Do not take the hard portion inside the pineapple. Filter the grated pineapple through a clean cloth and collect the juice out of it and keep it aside. In a heavy bottomed deep vessel bring sugar and water to boil.
Simmer to make a sticky syrup which is not one thread. Add the dissolved citric acid and take off from fire.Cool and then add the pineapple juice. Dissolve KMS (potassium meta bisulphate) in little water and mix it with the squash. Stir till well blended. Pour in sterilized bottles and seal air tight. Refrigerate opened bottles. Making the pineapple squash at home is hygienic and healthier. Do click the link for the detailed recipe, prepare and enjoy the taste of the fresh pineapple squash.
https://www.vahrehvah.com/pineapple-squash-1
Pineapple benefits make this wonderfully delicious fruit and excellent addition to your palate. When you want to give yourself a boost in health and healing, there is nothing better than a glass full of pineapple squash/ juice. Both fresh pineapple and pineapple juice are excellent for your body. A rich source of the enzyme bromelain, pineapple is a tropical fruit that is a favorite of many. The juice and the extract of the fruit are used in many dishes.
Bromelain and vitamin C are what make pineapple one of the best health foods. Not only are the nutrients of pineapple great for healing the body, but they are also excellent for maintaining overall health. Pineapple is a citrus fruit and has a lot of vitamin C as well.
Vitamin C is an excellent nutrient when you are looking to increase immunity. Vitamin C is an excellent antioxidant and is therefore good for the body. There are many different varieties of pineapple available in the market.
Right from golden to green, you can choose from among a range of pineapple varieties. Ripe pineapples are the best for health benefits. If you can smell off a sweet tropical and juicy smell from a pineapple, it means that the fruit is ripe and good for consumption. Dark discolorations, soft spots, and a bad smell are all indicative that the fruit has gone bad. Avoid eating such a fruit.