Every thing about PARUPPU ADAI DOSAI | Vahrehvah :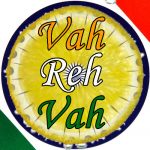 Paruppu Adai Dosai is well known variation of dosa made with the combination of rice and lentils (Kadala paruupu - Bengal gram, Paiyatham paruppu - green gram, Tuavaram paruppu - Red gram) seasoned with cumin seeds and spiced with dry red chilies. Paruppu adai dosa is a healthier and nutritious dish compared to the regular dosa. It makes a complete healthy breakfast rich in proteins. Adai dosai is a common breakfast/ dinner item made in most of the south Indian homes.
The rice and lentils are soaked in water for few hours and then ground to a coarse paste. Few people also add fresh tender curry leaves which enhance the flavor of the adai dosai. Paruppu adai dosai is a comfort dish and can be eaten with any variety of chutney or pickle. Dal is a part of everyday cooking for most of the vegetarian Indian as it is a rich source of protein.
Dal in Indian cooking is used in many ways like few variety of dals taste good in tadka (seasoning) or they are also make into a variety of thick soup or stew like the Subzi Dal (dal and vegetables cooked together as a spicy stew), Cranberry-Spinach Dal Pappu (dal cooked with cranberries and spinach), Dal with Eggplant, Chana-Dal Dhokla (Bengal gram dhoklas), Moong Dal Khichdi , Dal and Pea Puris etc.
Dal is also used in preparing sambar, a popular and commonly cooked dish in south India and rasam. Split and husked chickpeas, Bengal gram are the most popular legume in India. It is delicious, nutritious and easily digested. Chana dal is mostly used by most of the vegans, is low in fat, high in protein and usually added to quick snacks, salads and delicious main meal.
Bengal gram is often stewed with vegetables, especially bitter gourds and squashes. Chana Dal with Spinach and Louki with chana dal are very popular dishes. You can also coarsely crush the chana dal and use in Dhokla or Handwa for that crunchy taste and increase the nutritional value. Chana dal has a rich and almost meaty flavor. Another popular dal is the Mung Beans, a traditional ingredient in Indian cooking, often used in curries.
Like other legumes, green grams are low in fat and high in protein and fibre, but they have the added advantage of cooking quickly. They have a mild, often earthy flavor, and they're best if cooked with assertive flavorings. Mung Beans have a sweet flavor, soft texture, and are easy to digest.
To prepare the Paruppu adai dosai, soak rice and all grams in water for 2 hours. Then grind it along with rest of the ingredients well and add salt to taste and mix it well. Keep this batter for about 5-6 hours undisturbed. While making the adais, mix finely chopped onions and coriander leaves in the batter and make the dosas on the tawa.
The paruppu adai dosai are ready to be served. Serve this with coconut chutney or allam chutney (ginger chutney). Tip: Whenever you cook the adai, heat in low flame to make it crisp. Use non stick tava as it consumes less oil. This paruppu adai dosai makes an excellent, nutritious and healthy meal to the kids.
To prepare this dish, do click on the below link for detailed recipe:
https://www.vahrehvah.com/paruppu-adai-dosai-recipe
Apart from its fantastic taste, adai dosai is high in fiber and low in cholesterol. Chana dal can be a good food for people with diabetes because it has a low glycemic index. Cumin added as seasoning adds aroma and stimulates the appetite. Cumin seeds are highly useful for curing digestive disorders. Cumin is highly rich in iron content, so regular intake of cumin in your diet can helps in curing anemia.