Every thing about MATKI CHI USAL | Vahrehvah :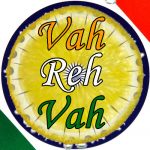 Matki chi usal is a delicacy from the Maharashtrian cuisine prepared of sprouted matki cooked with onions, tomato, chillies and spices. It is an authentic lentil preparation known as usal. This dish goes exceptionally well with bhakris or rice flour rotis.
Matki is a well known type of sprout in India loved by a lot of people. Matki is also commonly known as moth dal, Turkish gram or mat bean. There are a variety of recipe using this sprouts. This ingredient is valued for its high nutritional values. Matki chi usal is also known as moth bean curry or gravy. This variety of preparation is generally found in most of the Maharashtrian houses and is usually on the spicier side.
This gravy dish is generally eaten with chapatti (Indian bread) during lunch or dinner. Matki or moth bean botanically known as Vigna aconitifolia is a small drought resistant, annual trailing herb with small yellow flowers and deeply lobed leaves especially grown in dry parts of South Asia for its tiny edible beans. The moth beans are very tiny to look at and range from light brown to dark reddish brown in color.
The sprouted beans taste somewhat sweet. The sprouted moth bean or matki, a superlative ingredient packed with proteins, vitamins and minerals. They have a wonderful nutty flavor and easily take on seasoning of any kind. Germinating beans and legumes produces a charged battery of super enzymes and phytochemicals that are extremely beneficial to your body and health.
Matki chi usal is classic dish that is super delicious, nutritious, appetizing and very easy to put together. The slightly sweet and spicy hot matki chi usal can also be stuffed in a usal pav or sandwiched and eaten. Serve hot with sliced onions and twists of lime. Usually matki or moth bean are soaked overnight to make them into sprouts and these sprouted beans are used for preparing the salad, misal or usal.
The sprouted beans are just eaten like that or sautéed with some spices and a dash of lime to give that zest and sold in many food stalls. They are a high source of protein and a main staple in many vegetarian diets. Dal moth is a very popular savory, light and tasty snack commonly available commercially in India.
It is one of the well known dish found in most of the namkeen shops. It is a spicy and crispy snack made from gram flour, asafoetida, turmeric powder, chili powder, moong (moth bean), sugar, amchur, oil and salt. It's delicious and is popular as an anytime snack or serves as a very good tea snack.
To prepare the power packed matki chi usal, firstly chop onions into small pieces. Heat some oil in a pan and add mustard seeds, when they crackle add little turmeric powder, onions and garlic. Saute well till the onions turn translucent.
Add matki (soaked overnight and sprouted) and mix the entire ingredients well. Add a cup of water, cover and cook over medium heat for about 8 to 10 minutes till it gets half cooked. Now add the black masala, jaggery, chilli powder and salt to taste.
Saute and cook again for another 5 minutes. Garnish this with freshly grated coconut and chopped coriander leaves. Remember that you can also pressure cook or boil the beans in water before making the curry. Do not discard the water as it can be used in preparing the Kalan (soup).
Before you actually start preparing the matki chi usal firstly you may also soak the matki in cold water for 4-6 hours and discard the water. This removes substances that may cause indigestion and also softens the outer skin for subsequent cooking.
Do try this recipe out. Click the link at:
https://www.vahrehvah.com/matkichi-usal-recipe
Matki or moth bean is used in various ways for preparing dals (lentil), soup, pulao or stuffed in parathas. They are usually soaked overnight and boiled to make a stew like consistency with vegetables and then seasoned with a mixture of spices to make many side dishes, which are usually served over rice or with rotis. Matki are used to prepare an inexpensive and nutritious soup all over Europe and North and South America, sometimes combined with some form of chicken or pork.
Purée cooked matki with your favorite herbs and spices and serve as a side dish. Matki or moth bean is tiny but nutritionally mighty member of the legume family, are a very good source of cholesterol-lowering fiber. Not only can they help lower cholesterol, they are also of special benefit in managing blood-sugar disorders since their high fiber content prevents blood sugar levels from rising rapidly after a meal.
Matki contain high levels of proteins, including the essential amino acids isoleucine and lysine. It is extremely a valuable balanced diet to all those who adhere to a vegetarian diet or cannot afford meat. Apart from a high level of proteins, it also contains dietary fiber, folate, vitamin B1, potassium and iron.