Every thing about TOMATO THOKKU | Vahrehvah :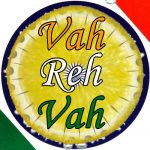 Tomato Thokku or Tomato pickle is a very popular delicacy from the South Indian cuisine especially in Tamil Nadu and Andhra Pradesh. Traditionally the tomato thokku is made from ripe tomatoes, fresh herbs, and spices and seasoned in sesame oil. Generally the Andhra style Thokkus are hot, fiery in taste and yummy, whereas in Tamil Nadu the thokku is not too spicy as they add onions.
Tomato thokku can be called by various names like Thakkali thokku, tomato pickle or Thakkali oorugai. The tomato thokku is a very simple recipe as only the cooking the tomatoes take a little extra time. The thokku could be preserved for few weeks and does not need to be stored in the refrigerator. As it is extremely difficult for most of the working women to prepare variety of curries and side dishes daily for breakfast or lunch, these instant thokku are a bit relief for them as there are a variety of thokkus that can be prepared and preserved easily for months.
Few of the popular thokkus are the Tomato thokku, Mango thokku, Gongura thokku and many more. Apart from the tomato thokku, Gongura pachadi (thokku) is a very famous pickle from the Andhra cuisine which is spicy and tangy. Tomato thokku is one of the best dishes that can be made from ripe and juicy red tomatoes before they get stale and rotten. Tomato thokku tastes excellent served with chapattis, curd rice or dosas. It is one of the favorites to many and the moment you see the tomato thokku, looks very colorful appetizing and tempts everyone.
Tomato thokku also has a very aromatic flavor and taste. It is the best combo for idli, dosa, chapathi, rice, curd rice, or could also be spread over the bread and eaten as sandwich. Thokku is a wonderful mix or combination between a thogayal and a pickle. Like a thogayal, ingredients are blended to as paste with tamarind but no water is added but in thokku, no water is added and the water content released from the tomatoes are reduced by slow cooking. The mixture is brought to a complete dry state and then added with spices and herbs and mixed well. This is stored in air tight containers and if refrigerated they stay for a longer period.
To prepare this luscious and juicy Tomato Thokku, firstly boil enough water and add tomatoes in it. Boil the whole tomatoes till the skin of the tomatoes cracks or peels off. Remove from the boiling water and keep the tomatoes aside to cool for some time and then grind the tomatoes in a blender or mixer. Strain this tomato pulp and extract the tomato pulp and keep aside. Now heat a heavy bottomed vessel and add ½ the amount of sesame oil and when it gets hot add some mustard seeds, curry leaves and two pinches of asafetida or hing.
Wait till the mustard seeds finish cracking and then add the tomato puree. Keep stirring the mixture by adding little salt and turmeric powder. Wait till the puree becomes little thick and then add the tamarind pulp. Let this boil for some time and when the above puree starts sticking to the bottom of the vessel add the remaining oil little by little and mix. When this mixture becomes thick, then add chilli powder, fenugreek powder and a small piece of jaggery which enhances the taste and continue stirring continuously.
Switch off the flame when oil starts to separate from the Thokku and allow it to cool and then transfer into a dry jar along with excess oil. Note – Do not close the vessel and cook. It's ok if the place become little dirty as the mixture would splash while becoming thick but the end result is really worth it. Slow to medium flame cooking is suggested. Usage of salt and chilli powder can be adjusted as per individual's taste. One the above Tomato thokku cools off transfer to a broad mouth bottle along with excess oil. It keeps the tomato thokku for a longer time. Store in a cool place. This normally takes about 30 to 60 minutes to cook.
The tomato thokku can be served with Idli, Dosa, Chapatti or aloo paratha etc and can also be mixed with hot rice and little ghee. Rice can be served with omelette or chips/ pappads. Tomatoes are considered as delicious fruit and not a vegetable and are loaded with all kinds of health benefits. They are highly versatile and usually used in most of the vegetarian and non-vegetarians recipe.
They make delicious gravy to any recipe they are added to. The key to make a scrumptious and exotic Tomato Thokku is to use juicy, slightly under ripe farm fresh heirloom tomatoes.Warmly spiced with asafetida flavor the pickle has amazing sweet and sour flavor and taste which is a delight to the taste buds. Click on the link to see the detailed recipe:
https://www.vahrehvah.com/tomato-thokku-recipe
While preparing this recipe few points to remember that use fresh, unblemished vegetables, wash and completely dry vegetables, bottles and spoons. Never use wet spoon or bare hands to touch the thokku as even little water can spoil the dish. Use only glass or porcelain jars to store the thokku as aluminium, plastic or brass vessels react with the acid in the thokku. Salt always has moisture in it hence dry roast it or dry in sun one day before using it.
You can also prepare thokku with any vegetable to like which does not have much water content. If you do not like using tamarind then experiment using other souring agents like mango, vinegar or lemon juice. You can also replace vegetables with cooked meat in making a variety of non vegetarian thokkus like the chicken thokku, prawn thokku or mutton thokku. The principle in cooking the thokku is the same, reducing moisture, adding a souring agent and cook into thick gravy. Other popular thokkus are garlic thokku, nellikkai thokku, inji thokku, pudina thokku etc.