Every thing about BLACK CHANNA CURRY OR KALA CHANNA SUBZI | Vahrehvah :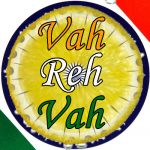 Black channa curry also known as kala channa subzi in the northern states of India and kadala curry in southern states of India is a very popular dish easy to make and tastes really nice as a side dish which can be eaten with roti, pooris or rice. The black channa curry is prepared with black variety of chickpeas and is an excellent source of protein. Chickpeas are of three varieties – white, green and black. They are all so versatile and rich in nutrients. They are immensely versatile and can prepare umpteen numbers of dishes from these varieties.
Kala channa subzi is a very popular dish in northern India especially Punjab region. It is all time favorite to many as its rich in proteins and fiber and gives energy. Kala chana or the black chickpeas is a smaller, darker variety of chickpeas grown mostly in the Indian subcontinent, Ethiopia, Mexico and Iran.
It is also known as desi or kabuli channa since they were thought to have come from Afghanistan when first seen in India. It is one of the earliest forms since it closely resembles seeds found both on archaeological sites and the wild plant ancestor of domesticated chickpeas (Cicer reticulatum) which only grows in southeast Turkey, where it is believed to have originated. Desi chickpeas have markedly higher fiber content than Kabulis and hence a very low glycemic index which may make them suitable for people with blood sugar problems.
The desi type is used to make Chana Dal, which is a split chickpea with the skin removed. This particular preparation of Black channa curry is cooked in simple onion, tomato gravy with some flavors from the fresh herbs like the coriander and curry leaves and spiciness from green chillies and red chillies powder.
As the boiled black channa is bland and nutty to taste; when cooked with aromatic Indian spices makes it give a distinct flavor and a satisfying meal to crave for. Black channa can be cooked in many ways. In Kerala the kadala curry made of black channa is a popular dish that goes well with puttu, appam and rice.
They are also boiled with little salt and added to salad or eaten boiled with some finely chopped raw onion, spices, freshly chopped coriander leaves and zest of lime to make it tangy. This makes a wonderful side dish or chatpata snack known as channa masala for any cocktail party.
For preparing the black channa curry or kala channa subzi, firstly grind one onion, garlic, coriander powder and make it like a paste and keep aside. Heat little oil in a kadai or pan and add the onions, curry leaves, green chilies and turmeric. Add onion garlic paste and fry till it becomes brown (fry it in low heat till it releases oil). Add tomato pieces and fry till they mix with the masala (and tomatoes become into paste). Add red chili powder when tomatoes are cooking and add tamarind juice, salt to taste and the boiled channa and cook for sometime.
Finally garnish with freshly chopped coriander leaves. Tip: While preparing the curry, if you want to cook your tomatoes like paste do not add water and fry them with onions or masalas till becomes a paste. Black channa curry is an excellent spicy and tangy dish, full of flavors and aromatic.
Do try this delicious recipe and enjoy its taste. Click on the below link for the detailed recipe:
https://www.vahrehvah.com/black-channa-curry-or-kala-channa-subgi-1
Chickpeas are an excellent source of zinc, folate and protein. They are also very high in dietary fiber and hence a healthy source of carbohydrates for person with insulin sensitivity or diabetes. Chickpeas are low in fat and most of this is polyunsaturated.