Every thing about TOMATO COCONUT SOUP | Vahrehvah :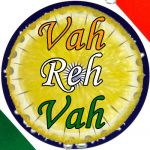 Tomato Coconut Soup is a slightly thick, creamy and tangy soup that is flavorfully packed with the creaminess and sweetness from the coconut milk and tomatoes acidity provides an extra delicious crunch to the soup. This simple and mildly spiced soup is a popular dish from the Thai cuisine and is an interesting variation from the regular tomato soup.
This delicious soup has a unique flavor that each one would surely enjoy. It is said that this dish originally came from Indian and Thai cuisines but today is prepared in many variations to give that extra zest to the soup. Tomato coconut soup is an excellent winter soup that is quick and easy to make and when eaten brings a wonderful warmth to oneself on a cold and wet day.
Coconut milk adds an amazing finishing touch along with giving a thick texture and consistency to this aromatic soup. It is important to blend and strain the soup if you want it smooth and velvety. The creaminess from the coconut milk is a very common ingredient in Thai cuisine. Coconut milk can be easily processed at home by just grating coconut with some hot water and extract the milk.
Coconut milk is a common ingredient in many tropical cuisines such as Sri Lankan, Burmese, Cambodian, Filipino, Indonesian, Malaysian, Singaporean and Thai as well as Brazilian, Caribbean and Indian. Coconut milk is base to many Indonesian, Malaysian and Thai curries as it makes the curry saucy and enhances the flavor and taste of the dish. Coconut milk is extensively used in South Indian cuisines especially in the states of Kerala and Tamil Nadu.
Few of the very popular South Indian dishes prepared with coconut milk are: Fish Molee (Kerala Style in coconut milk), Paal Paniyaram (Paniyaram in coconut milk), Coriander- Coconut Milk Shake, Coconut Milk Rasam (Kobbari Charu), Olan Coconut Milk curry leaves scented vegetable stew. Basically there are two grades of coconut milk, i.e. thick and thin. Thick milk is prepared by directly squeezing grated coconut meat through cheesecloth.
The squeezed coconut meat is then soaked in warm water and squeezed a second or third time for thin coconut milk. Thick milk is used mainly to make desserts and rich, dry sauces whereas thin milk is used for soups and general cooking. In western countries, fresh coconut milk is usually available in cans where typically it is combined with thin and thick squeezes of coconut milk. Tomato coconut soup is mildly spiced with fresh ground pepper powder.
For preparing this delicious and refreshing Tomato Coconut soup, firstly add one cup of water to the grated coconut, liquidize and strain. In the coconut milk add corn flour and stir. Melt butter over low heat.
Add and sauté for 2 minutes. Add tomatoes and rice. Add 5 cups of water and boil for 20 minutes.Strain the soup through a fine shift.
Add coconut milk to the strained soup. Mix sugar. Heat over medium heat and bring it to two boils. Add salt, pepper and sugar. Serve warm.
Do try this simple and quick recipe which is healthy and nutritious too.
Click on the below link for detailed recipe: