Every thing about TILGUL | Vahrehvah :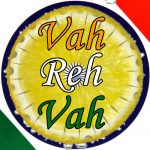 Tilgul is a very colorful and excellent sesame candy made of sesame seeds and jaggery. Til means sesame seeds whereas gul means jaggery in Marathi/ Hindi. Tilgul is an important dish which is being prepared during the Sankranti Hindu festival celebrated on the 14th January and also popularly known as the Kite festival.
On the eve of this festival, every Maharashtrian family serves their guests with Tilgul and says "Tilgul ghiya, goad goad bola" which literally means "Eat Tilgul and talk all sweet". Tilgul is a very simple sweet and easy to prepare. Does not need much of ingredients and is just a combination of sesame and jaggery which is offered to all the guests and neighbors visiting the house on the day of Sanskranti.
Few people also add peanuts and dried coconut (copra) to this sweet. Since this festival is celebrated in mid winter ideally Tilgul recipe is a combination that helps keep the body warm due to these heat generating ingredients making it a healthy sweet to enjoy. Laddu made of til (sesame seeds) with jaggery is a speciality of this festival and most popularly made in the western Indian state of Maharashtra.
As such sesame seeds are considered to be very auspicious during this festival and the maximum use of sesame seeds is made during this festival. For example, bathing with water containing sesame seeds and eating and distributing tilgul (a sweet made from sesame seeds), offering sesame to Brahmans, lighting lamps of sesame oil in a temple of Lord Shiva and performing pitrushraddh (rite for the departed ancestors) in which an offering of sesame seeds is made.
Spiritually it is that using sesame seeds eliminates sins. On this day sesame oil is applied on the center of the head and then have bath, bathe in water mixed with sesame seeds, drink water mixed with sesame seeds, perform a sacrificial fire, make an offering of sesame seeds and make similar use of sesame seeds. Since sesame seeds have a greater ability to absorb and emit sattva frequencies, consuming tilgul helps improve spiritual practice.
Sesame Seed is the seed of an annual herb, Sesamum indicum, which grows well in hot climates and is the most commonly produced seed. The yellowish, red, or black seeds are used in bread products, stir-fries, Jewish and Chinese confectionaries, and Sesame Seeds have a nut-like, mild flavor and is used in breads, candies, main dishes, as a garnish on pasta and vegetables, and for its oil content.
Sesame Seeds are also added to cookie doughs, pie pastry, and yeast breads. Sprinkled over creamed spinach, buttered noodles, eggplant dishes, and mixed vegetable stir-fries. Blend with butter or mayonnaise to make a nutty spread for chicken, turkey, or tuna sandwiches mainly for its taste and aroma. In India, sesame seeds are roasted and made into a nice paste and added into enticing gravies like Mirchi ka salan, gutti vankai koora etc to give richness and aroma to the dish.
For preparing the Tilgul, roast the sesame seeds in a kadahi or pan over medium heat. When they turn slightly golden remove and keep aside and roast shredded coconut till light brown and then roast peanuts too. Remove the skins of peanuts and crush them into small pieces.
You can also use Chana dalia instead of peanuts. In a clean heavy bottomed nonstick pan, add jaggery and heat over medium heat. Add little ghee into it and mix. After some time the jaggery would melt and starts bubbling up and changes to a nice light red color or get well caramelized.
Add the roasted sesame seeds, coconut, peanuts and cardamom powder and mix. Keep stirring till the mixture is little sticky and thick. Switch off the heat and keep aside. Rub some ghee to your palms and when the mixture is a bit hot, take some in your palm and roll into 1 inch diameter ball. If the mixture gets cold, heat again to make the rolling easier. Form into small ladoos and cool them.
Once cooled, they would turn hard and crisp. Store the ladoos in airtight container. The amount of jaggery can be added according to the sweetness you desire. Sesame seeds when roasted or heated up releases out their delicate aroma and dramatically changes into a dark, toasty fragrance that hovers about the pan.
The dark caramel of jaggery, nutty and peppery flavors of peanuts, cardamom powder and coconut blends into an exotic whole and gives out a delightful fragrance and aroma lingering around. The texture of tilgul is soft and crunchy and pleasant after taste. Truly irresistible! Remember that the mixture should be a bit hot when shaping the ladoo to give the right shape.
Do prepare this and enjoy the nutty flavors of this delicious candy.
Check the link for the complete recipe in detail: