Every thing about JOWAR METHI PARATHA | Vahrehvah :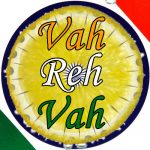 Jowar Methi Paratha is delicious, flavourful and nutritious Indian flat bread made with Sorghum flour and fresh fenugreek leaves. Jowar or Sorghum flour is rich in Iron and healthy to eat. Both Sorghum and Methi have enormous health benefits and make an appetizing and healthy meal all packed in one shot.
Jowar ki roti is a very popular Indian bread from the northern India and was generally said to be a poor man's diet, but of late is valued as it is a gluten free whole grain that has got high energy and very nutritious. Jowar is also commonly known as White Millet, Jwaari, Jonallu and is one of the staple sources for the rural and poor.
Sorghum is considered an important food crop in Africa, Central America, and South Asia and is the fifth most important cereal crop grown in the world. In India, Jowar is very popular in the villages and small towns and is prepared like a roti (Indian flat bread) eaten along with meat or vegetable curries or pickles.
Jowar Methi Paratha makes a nutritious and healthy meal as it's a low calorie diet rich in potassium, energy, protein, calcium and Iron. Eating Jowar ki roti keeps bones and teeth healthy giving energy to the entire body and also maintains the health of heart, controls diabetes and weight loss.
But gone are the days that Jowar ki roti is a poor man's meal as most of the doctors and nutritionist are recommending eating jowar to stay fit and strong. Traditionally, jowar or white millet is used in various food dishes like porridge, cookies, couscous and malted beverages. Jowar flour is specially used for either making rotis or chappatis served with a delicious and spicy vegetable or non-vegetarian curry.
Jowar absorbs flavours well and can be eaten plain also. Methi added to jowar flour enhances the taste and benefits of the dish. Methi or fenugreek leaves are used both as an herb (leaves) and as spice (the seeds). The greens are generally cultivated worldwide as a semi-arid crop and frequently used in making variety of curries.
The fenugreek are called by different name in India like Menthya (in Kannada), Vendayam, and Venthiyam (in Tamil language), Menthulu (in Telugu language) and Ventayan and Uluva (in Malayalam). The fresh fenugreek leaves are bitter in taste and are recognized as a powerful herb.
To boost and enhance the flavour of the dish, fresh fenugreek leaves are added to dal, vegetables, rice or wheat or jowar flour. Methi or fenugreek leaves also tastes extremely wonderful when added to meat preparations. Methi Roti, Methi Dal, Methi Chicken, Methi Chaman, Aloo Methi are some of the very popular dishes from the Indian cuisine.
The dried form of Methi leaves also known as kasoori methi that is used as garnish for flavouring dishes. Fenugreek greens are used in various herbal therapeutic use and treatments in many parts of India. Apart from the culinary use, fenugreek leaves are in used in making of medicines since ancient days in India. It is said that it helps in increasing the digestive process in human bodies.
Fenugreek leaves has gained attention among many diabetic patient as the intake of these leaves stabilize the insulin, blood sugar, haemoglobin levels and condition of diabetes. In addition to diabetes, fenugreek leaves are believed by some to be beneficial for digestion and liver problems, anemia, and as an anti-inflammatory. Jowar Methi Paratha is simple and easy to prepare.
For preparing this dish, firstly wash and finely chop the fenugreek leaves (methi leaves). Put Jowar flour, wheat flour, chilli powder, salt, jeera and little oil in a large besan or bowl. Add the chopped fenugreek leaves and mix all the ingredients well.
Adding little by little water to the mixture, make soft dough. Do not add more water to the mixture (like for Chapathi). Dough should be medium tough. Knead the dough properly until it becomes soft. (It should not become too soft, just soft). Cover and Keep it aside for 10 minutes.
Divide the dough into small balls and roll each ball into a round shape. (Use little wheat flour while rolling, if the dough sticks to the roller). Grease a tava with ghee and place the paratha over it, when done on one side turn on the other side and apply ghee again and fry properly till both sides turn golden coloured.
Serve piping hot with a tablespoon of Butter and a bowl of Curd or raita. Jowar or sorghum flour is an excellent variety of gluten free, and an attractive alternative for wheat allergy sufferers.
Do give this recipe a try. Click on the below link for detailed recipe: