Every thing about SHEER KORMA | Vahrehvah :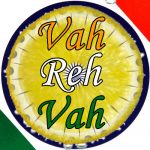 Sheer korma or Sheer khurma is a vermicelli pudding prepared by most of the Muslims all over the world during their popular festive called the Eid ul-Fitr. It is a traditional and customary Muslim festive breakfast and a dessert for celebrations.
Sheer means the sweetened milk and korma is made from dried dates. Sheer korma the special dish is served in the morning of Eid day to all the family members after the completion of the Eid prayers as breakfast and also served to all the visiting guests and distributed to close neighbors throughout the day.
A very popular sweet delicacy prepared in Hyderabad (Andhra Pradesh), Ambur (Tamil Nadu), Pakistan, Arab countries and Asia. The Sheer korma is made of a special type of vermicelli, whole milk, sugar, dates and depending on the region they add the required dry fruits like cashew nuts, almonds, raisins, pistachios and cardamom, saffron and rose water.
Sheer korma is an easy to make Indian dessert which is very rich in flavor and tradition. This sweet is also smooth, creamy and has a thick or thin texture. It is the highlight of the Ramzan or Ramadan Id feast. It's a delicacy where people throng in queue to have the taste of this exotic delicacy at the sweet stalls on that day.
Sheer korma is also known as Seviyan Kheer which is a milky sweet vermicelli flavored with nuts and dry fruits and is associated with the festival of Eid-ul-Fitr. Id-ul-Fitr is one of the most important of Muslim festivals. With the sighting of the new moon, Ramadan or Ramzan, the month of fasting, comes to an end. Id is celebrated on the next day which is the first day of Shawwal. Id means festivity and fitr means charity. Id ul Fitr is a day of celebration and also one of devotion.
The day starts at the mosque or in large open grounds called Idgahs, where thousands of Muslims stand shoulder to shoulder to offer special Id prayers. Then people greet each other exchanging gifts and food. The festival of Id strengthens the feeling of brotherhood. This is also the day many contribute to charity.
After a month of strict abstinence, Id-ul-Fitr is most associated with feasting. Many fine culinary delicacies are prepared on the occasion to be distributed among friends and family. Preparations begun well in advance for making elaborate feast delicacies! There are many variations of making the Sheer korma or Seviyan Kheer.
The mention of Eid is incomplete without Sevaiyan and best thing about them is that the vermicelli can be prepared in multitudinous ways and each preparation is an exquisite dish.Sheer Korma is one such divine thing. Vermicelli or Sevaiyan is a kind of pasta that has been used in India since quite a while to make sweet dishes and sometimes savory dishes too.
Sevaiyan is mostly used to make the sweet kheer but is also used to make savory dishes like the vermicelli upma which is a fast option for breakfast or a tea time snack that can also be made quite nutritious and healthy by adding your choice of veggies like peas or grated carrots.
For preparing the Sheer Korma, firstly wash the dry fruits well and soak in a little milk for about 3 to 4 hours. In a heavy bottomed pot or pan add milk, sugar and cardamom seeds and boil the milk thoroughly. Simmer on low heat until it starts to thicken.
Add the vermicelli and continue cooking until the vermicelli softens and then add the presoaked dry fruits and cook for 5 minutes. Just before removing from heat add the rose water essence. The sheer korma is ready to be served hot.
To get an excellent taste, you need not reduce milk before adding to sevai but adding reduced or thickened milk gives the kheer a nice creamy taste and texture. Nor Sheer korma is very thin in consistency but if you do not like it very thin then you can add more reduced milk.
Normally Seviyan reminds one and all of festive celebrations in India and this is one dessert which doest not requires lot of effort and can be whipped out in no time. This does not require condense milk too as the starch of the vermicelli provides the required consistency.
For the detailed recipe do link on the link and make this dish at home and enjoy the flavor and taste of this delicacy with your family and friends.
https://www.vahrehvah.com/sheer-korma-recipe
Happy Cooking!