Every thing about SWEET PUMPKIN CURRY | Vahrehvah :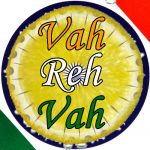 Sweet pumpkin curry is a delicious side dish blended with sweet and spicy flavors. Pumpkins are grown all around the world. They are commonly known as Kumbalakai in Kannada, Parangikai in Tamil and Yerra gummadikai in Telugu. Sweet pumpkin curry is a very well known dish from the south Indian cuisine. Sweet pumpkin is valued for its delicious and perfumed taste and is a favorite for many people.
It is a vegetable with many uses like used as a basis for food, an ingredient for sweets and medicine. During the Halloween days, pumpkin is carved in the shape of a face and lit with candles to banish evil spirits. Sweet pumpkin curry is wonderful mainly for its sweet tinge amazing taste that you would not compare to any other veggie. Sweet pumpkin is oval or spherical in shape of a green or intense orange color.
The fruit/ vegetable pulp is of a yellowish-orange color, dense with a sweet taste. There are a variety of pumpkins which are cultivated for reasons ranging from agricultural purposes to commercial and ornamental. India, United States, Mexico and China are the biggest international producers of pumpkins. Pumpkin can be either eaten fried or prepared into a pie, pickle, and soup or added in salads.
Before using them for cooking they need to be peeled off their hard thick skin and seeds cleared. In south Asian countries such as India, sweet pumpkin is used to make the very popular sambar dish in Udupi cuisine. They are also used in making the luscious and exotic halwa. In most of the south Asian countries like Myanmar, China, Thailand etc they are used in both cooking of savory dishes and sweet desserts. Sweet pumpkin curry is a very simple and fast to cook dish.
Making of this curry involves very little spices and ingredients and is very good to health as pumpkin has got many health benefits. Having a yellowish-orange color, pumpkin is rich in anti-oxidants and beta-carotene. Beta-carotene is a vitamin that can be converted by the body into vitamin A. This helps the body in its process of regeneration, slowing down the aging process. Pumpkin pulp contains vitamins, especially pro-vitamin A, vitamins E and C, salts and minerals, carbon hydrates, and proteins.
For preparing the sweet pumpkin curry, firstly remove the skin of pumpkin and the inner seeds. Cut the pumpkin into small pieces. Grind dhania powder, garlic, onion and jeera into a fine paste. Heat oil in a kadhai or pan and add mustard seeds and when they crackle add fresh mint leaves, chilli powder, ground masala and pumpkin pieces.
Add salt to taste and stir continuously for few minutes. Add a cup of water, cover and cook. Add a little jaggery according to taste and few finely chopped coriander leaves. Allow cooking for another two minutes till the pumpkin pieces becomes soft.
Pumpkin gets cooked very fast as the water content is high in pumpkin. Hence see and add the required amount of water. Sweet pumpkin curry taste excellent when served with chapatti or rotis. To enjoy the delicious taste and benefits of the sweet pumpkin, do try this recipe out.
Click the link for the detailed recipe:
https://www.vahrehvah.com/sweet-pumpkin-curry-recipe
Sweet pumpkin has excellent medicinal properties that include anti-diabetic, antioxidant, anti-carcinogenic and anti-inflammatory. It has high fiber content which helps to aid proper digestion. A number of hydrating and anti-wrinkle creams contain pumpkin. Sweet Pumpkin is yet another versatile and colorful vegetable that can be added to a variety of recipes.
Not only does it taste delectable but also a very healthy source of vitamin C and beta-carotene. Sweet potato curry is dish that is low in calories and cholesterol free. Pureed pumpkin can also be used to make healthy pumpkin breads, puddings, soups, and even stirred into your oatmeal in the morning. Unfortunately, fresh pumpkin is available at certain times of the year, but canned pumpkin is available year round.