Every thing about MISO BRAISED PORK | Vahrehvah :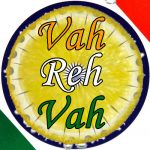 Miso braised pork is a popular and luscious dish that is rich, sweet and salty with Japanese infused flavours, is as comforting and adapts well to slow cooking. The marinade is good but a bit sweet and salty and at times overwhelms the pork which is fairly mild. In this recipe, the pork butt (shoulder roast) is braised nicely with the miso sauce which imparts a lovely flavour.
Japanese Shiro Miso paste is a fermented paste made from soya beans and rice, barley, wheat or rye that is used in Japanese and South East Asian cookery. It imparts a deeply savoury, rich intensity to any dish that's cooked with it, from a classic miso soup to marinated and grilled fish, fowl or vegetables. Pork is an excellent meat and can be cooked in many ways.
Some of the very popular dishes of pork are Pork vindaloo (a popular Goan dish), Chinese Style Barbecued Pork, Pork in Bamboo shoot, Pork kofta curry and many more. The thick miso paste is also used for sauces and spreads, pickling vegetables or meats and mixing with dashi soup stock to serve as miso soup called misoshiru, a Japanese culinary staple. High in protein and rich in vitamins and minerals, miso played an important nutritional role in feudal Japan.
Miso is still very widely used in Japan, both in traditional and modern cooking, and has been gaining world-wide interest. Miso is typically salty, but its flavour and aroma depend on various factors in the ingredients and fermentation process. There are a many varieties of miso available. The other varieties of miso have been described as salty, sweet, earthy, fruity, and savoury.
In this recipe, I am using the Shiromiso, or white miso which has a sweet taste and the umami is soft or light compared to red miso. The ingredients consist of rice, barley and a small quantity of soybeans. Generally the taste, aroma, texture and appearance of miso vary by region and season. The important elements that contribute to the flavour of a particular miso include temperature, duration of fermentation, salt content, variety of koji and fermenting vessel.
Most common flavours of miso are: White Miso (Shiromiso), Red Miso (Akamiso), Mixed Miso (Awasemiso) The pork butt (shoulder roast) is traditionally braised with flavours that give a wonderful fragrance and aroma all through the house. It has amazing delicious juicy gravy too. Braising is a combination cooking method using both moist and dry heat; typically the food is first seared at a high temperature and then finished in a covered pot with a variable amount of liquid, resulting in a particular flavour.
Braising of meat is often referred to as pot roasting. For making the best out of this recipe, take a tough, fatty cut especially the pork shoulder, and slow smoking it until it has rendered much of that fat and connective tissue and becomes tender and smoky delicious. "Boston Butt", "Picnic Roast", "Pork Shoulder" or "Shoulder Blade Roast" is all names for shoulder cuts that make great pulled pork.
The shoulder roast of pork is a flavourful piece of meat but tends to be tough. It is also less expensive cut and cooking at a very low temperature for long hours ensures a tender, juicy roast and it dissolves fat and connective tissues. Pork shoulder roast is one of those old-fashioned dishes that families used to enjoy for days. Pork is an excellent source of protein and can be prepared in a wide variety of ways.
For making Miso braised pork, best plan this hearty roast on a leisure day normally the weekends because it may take most of the afternoon to cook as they need to be roasted slowly in a moist environment. Unlike loin roasts and tenderloins, which roast best without moisture added, shoulder roasts need moisture to cook evenly and cook out their fat content.
Use broth, bouillon or water in the bottom of the pan to establish continuous circulation of moisture. For preparing this extremely luscious and scrumptious Miso Braised Pork, firstly heat some canola oil in a large Dutch oven over medium high heat until hot. Sear in pork slices until well browned on both sides and then remove.
Stir in some garlic and ginger, cook until fragrant for about 30 seconds. Add water, soy sauce, brown sugar and miso paste and bring to a simmer scraping the bottom of the pan to dissolve the caramelized juices. Place seared pork slice into the pot and add additional water if needed to cover pork with the sauce.
Reduce heat to medium low, cover and simmer for 3 hours until the pork is tender and the sauce becomes thickened. This is an extremely flavourful and delectable dish, soft and adds an incredible medley of flavours like sweet, tangy, salty, caramelized and sticky, which would just melt in your mouth. Not just a tasty delight but a wonderful dish packed full of ingredients rich in nutrients.
Miso is high in fibre and will help promote healthy digestion. Hence just give it a try.
Follow the link for detailed recipe:
https://www.vahrehvah.com/miso-braised-pork-1
Enjoy Cooking!