Every thing about HERBAL GREEN DOSAI OR MUDAKKATRAN KEERAI DOSAI | Vahrehvah :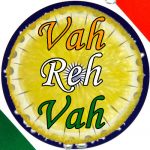 Dosai or dosa is one of the most popular south Indian crepes and are considered a breakfast dish that can be eaten at any meal. Herbal green dosai or Mudakkatran keerai dosai is a delicious dish and part of the Ayurveda diet. Mudakkatran keerai dosai or Herbal leaves dosai is a very simple and healthy breakfast variety made with usual dosa batter.
In olden days, few years ago, medicinal plants have always been considered a healthy source of life for all people and were used in curing many ailments as they have enormous health benefits. The correct indication of the herbal leaves depend upon the health condition of the person. It was said that most of the medicinal plants has therapeutic properties hence were very useful in healing various diseases and the advantage of these medicinal leaves are 100% natural and safe.
Mudakkatran Keerai is commonly known as the balloon vine leaf which is also called as Indravalli in Sanskrit. The botanical name is Cardiospermum halicacabum, known as balloon plant or love in a puff. It is a climbing plant widely distributed in tropical and subtropical Africa and Asia. This plant if often found as a weed along the roads and rivers. It has been examined for anti-diarrhoeal as well as homoeopathic medicinal properties.
A basic dosa batter is made from rice and dal (urad dal), blended with water and fermented overnight. There are a variety of variations that one can prepare from this batter. Dosa can either be served plain with chutneys or filled with vegetables, eggs and even cheese.
Some of the very popular dosas prepared at most Indian household are Plain dosa, Masala dosa (filled with potato mixture), Uthappam (a open faced dosa with green peppers and onions cooked into dosa batter), Tomato onion dosa (spread with chopped and sautéed onions), Rava dosa (made with sooji or semolina), Pesarattu green gram dosa (made with green moong gram – Andhra speciality), Paneer dosa (stuffed with paneer) etc.
For preparing this delicious, healthy and nutritious herbal green dosai or Mudakkatran keerai, firstly collect the green leaves and tender stems of the Mudakkatran plant (balloon vine plant). Wash the leaves well and grind them to a fine paste using food processor with very little water.
Manually mix about 0.75 to 1 cup of Mudakkatran keerai paste and 2 cups of dosa batter to get a medium green color dosa batter. Adding more than 1 cup of the keerai paste (green leaves paste) will make the dosa bitter to taste. Heat a non stick pan and then spread the herbal green dosa batter on the non stick pan.
The thickness of the dosa spread can be similar to the thickness of set dosa or uthamppam. Cover the spread completely with a dome shaped lid and let it cook for a minute. Covering with the lid will make the cooking process fast on upper side of dosa by steam. There is no need to turn the dosa to the other side in this process. The cooked dosa will be slightly crisp on one side and soft on the other side.
The green color of the dosa is maintained well on the upper side. The Mudakkatran keerai dosa is ready to be served. Herbal green dosai or Mudakkatran keerai dosai tastes extremely well with groundnut chutney or hot tomato onion chutey or coconut chutney.
Tip:Cooking dosa with lid on top will make the cooking process fast on the upper side of dosa by steam and the color is maintained. The dosa is soft on one side and crisp on other side.
To try this recipe, click on the below link for detailed recipe:
https://www.vahrehvah.com/herbal-green-dosai-or-mudakkatran-keerai-dosai-recipe
Dosa is a common breakfast dish and popular street food. The dosa is rich in carbohydrates, contains no salt, sugar or saturated fats and its constituent ingredients of rice and lentils mean that it is gluten-free and contains protein. The fermentation process increases the vitamin B and vitamin C content.
Mudakkatran keerai or balloon vine leaves are healthy and nutritious to health. It is: Demulcent: is soothing, bland and allays inflammation, Diaphoretic: promotes perspiration, Anthelmintic: destroys worms, it is a diuretic and a laxatic strengthening the stomach, it stimulated the nervous tissues and is specifically used in the treatment of gout, rheumatoid arthritis, skin diseases, cough, nervous disorder, piles, chronic bronchitis, dysentery, diarrhea etc.