Every thing about CREAMY CELERY SOUP | Vahrehvah :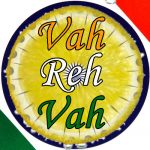 Creamy Celery Soup in a fabulous and easy creamy soup. This dish tastes wonderful when served as a soup accompanied with garlic rolls or plain toast. It mainly combines the flavours of celery, fresh coriander, cheese, lemon juice and cream giving a rich and nourishing taste and flavour. Celery along with cilantro provides fantastic flavours in this gorgeously made simple soup. Thick, creamy vegetable soup that tastes yum makes a hearty meal on its own.
Creamy celery soup is appetizing, appealing to the eyes, is velvety smooth, and has distinctive flavours. Celery has become a very common household staple along with carrots, onions and potatoes. Its crunchy texture makes it a popular addition to salads and many cooked dishes.
Some of the well known recipes are Celery Thokku, Celery Egg Poriyal, Hawaiian chicken sandwich, tomato soup etc. Celery belongs to the Umbelliferae family, whose other members include carrots, fennel, parsley and dill. While most people relate celery with its prized stalks, its leaves, roots and seeds are also used as a food and seasoning as well as a natural medicinal remedy. The stalks of celery have a crunchy texture and a delicate, but mildly salty taste.
Apart from celery, cilantro is also one of the important herbs that are used in many popular dishes in Asian and east European cuisines. When added in combination with other herbs and spices, it enhances the flavour and taste of vegetables, chicken, fish and meat dishes.
This recipe is an excellent dish especially during winter season's to beat the cold and also makes a perfect first course for a fabulous dinner party. This soup is smooth, delicate, comforting, quick to make and this hot meal offers plenty of health benefits.
There are a variety of soups that one can make such as cream of mushroom soup, sweet corn vegetable soup, broccoli soup, hot and sour vegetable soup etc. Some of the healthiest soups include fresh, low-fat ingredients and a minimum of salt and extra fat. Almost any vegetable or meat can be added into a soup, from creamy squash or tomato bisques to vegetable beef or chicken vegetable soup.
To prepare this healthy and nutritious Creamy Celery Soup, firstly boil the celery and onion in 1/2 cup water in a large saucepan till the onion is soft. Blend flour in 1/4 cup water till smooth. Stir gradually into the onion mixture. When smooth stir in remaining water.
Stir constantly till the mixture boils and thickens. Reduce heat. Simmer covered for 5 minutes. Stir in sour cream, cheese, parsley and lemon juice. Serve hot with garlic rolls or croutons or just plain toasts. Tip - Adding celery root (a relative of celery) imbues the soup with even deeper celery flavour.
Click on the below link for detailed recipe:
https://www.vahrehvah.com/creamy-celery-soup-1
The goodness of celery is quite evident in this soup as this soup has just few calories and no fat. Being a humble vegetable, celery has amazing nutritional values. Celery is an excellent source of vitamin C and fibre. It's a very good source of potassium, folic acid, and vitamin B6 and B1. Celery is a good source of calcium and vitamin B2 and a rich source of dietary sodium. Celery contains more sodium than most vegetables; the sodium is offset by very high levels of potassium.
Furthermore, the amount of sodium is not significant even for the most salt-sensitive individuals. One celery stalk contains approximately 32 milligrams of sodium and 104 milligrams of potassium and only 20 calories as carbohydrate.
Celery is a well known vegetable for stimulating the immune system to help fight disease. Celery is packed with antioxidants and compounds that fight bacteria, viruses and inflammation. This soup is a perfect balanced dish, nutritious, low fat, stomach filling, convenient to prepare and economical. Do try this recipe.
Enjoy Cooking!