Every thing about coriander chicken recipe,lemon coriander chicken recipe,orange chicken recipe,tandoori chicken recipe,grilled chicken recipe. :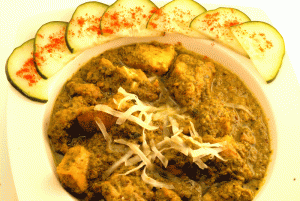 Coriander chicken
is prepared with
chicken
pieces delicately cooked combined with the freshly ground mixture of coriander leaves, curry leaves and green chilies. Coriander and curry leaves are the most used and versatile of all the
spices and herbs
.
Their flavors are subtle and highly aromatic. The green chilies give the stinging spiciness to the dish.
Coriander leaves
are known as
Cilantro and also looks similar to
Italian flat
parsley
, which is also known as
Chinese parsley
. Both being fresh greens, a number of dishes can be prepared letting out its
natural green
color to the dish. Both curry leaves and coriander leaves are full of vitamins and minerals with additional benefit of dietary
fiber
. Both promote
digestion.
Curry leaves are mainly used for seasoning. Curry leaves are used in some Ayurveda hair tonics as this encourages hair growth. They contains more vitamin 'A'. Without coriander leaves and curry leaves, the
popular Indian soup
commonly known as
rasam
won't taste good.
They play an important role in Indian cuisines. Both the coriander leaves and curry leaves are considered among the best aromatic herbs while the coriander seeds whole or ground are a spice. The seeds have been well known and treasured from the Mediterranean to the Middle East,
Indian
and China since early history. Indeed, there are references to coriander seeds in old Sanskrit writings and they have been one of the treasures retrieved from early
Egyptian tombs
.
Be brazen when using the freshly ground coriander seeds, as its mildness will prevent it from overpowering the dish. It blends well with garlic, chillies,
flavoring chicken
and vital ingredient for spice
meat dishes
in the Caribbean and curries in Asian cuisine.
It is also used in preparing
vegetable curries
or stews. From Mexican cuisine to south Eastern Asia, the coriander leaves are most widely used
aromatic herbs
in the World for its distinctive aroma,
pungent and bitter flavor
. To prepare the Coriander Chicken firstly grind the fresh coriander leaves (can use the stem also), curry leaves, chopped green chillies to form a
nice paste
. Take few coriander seeds and crush them coarsely in your ding
chik
and keep aside.
Make another paste with
poppy seeds
and coconut and keep aside. In a hot pan add oil and then add little cumin seeds. When the cumin seeds splutters, to this add the coarsely ground coriander seeds and mix well. Add ginger
garlic paste, poppy seeds
and
coconut paste
and sauté.
Add little turmeric powder, coriander and curry leaves paste and mix well. Add salt and cook for mixture well for about 5 mins till oil oozes out. Add the chicken pieces and sauté well. Add yoghurt and mix. Cover the pan with a lid and cook for another 5 mins.
After 5 mins remove the lid and cook till you require the desired consistency and
chicken
is tender. The coriander chicken is ready. This dish is highly aromatic dish full of flavors and luscious to taste. Do not miss this dish or else you are missing the natural aroma of the spices and their
nutritional benefits.
Do try this and I am sure your family and friends would enjoy this enticing dish. View making at:
In Asian folk medicine, coriander has been used to treat stomach problems, nausea, fevers, measles, colds, and hernias. In Western folk medicine,
coriander
was used primarily for
digestive and gastric complaints
. Coriander seed oil is used in the pharmaceutical industry to mask the unpleasant taste of various medicines. Cilantro is rich in minerals and vitamins A, B, and C. Because it contains next to no calories, it's a favorite herb of dieters.
coriander chicken
Author : dr_shah...
Published On : Feb 4, 2008
Preparation Time: 7 min
Recipe Type : NonVeg-Main
Cooking Time : 25 min
Standing Time : 5-8 mins
Yield : 4 (4 servings)
Ingredient : Chicken
Description : Coriander Chicken Recipe made easy, learn how to make coriander chicken Recipes at home.
Ingredient Name
Unit
Quantity
cashews

---

number

---

10

---

chicken

---

grams

---

750

---

coriander leaves

---

bunch

---

1

---

curd

---

cup

---

1

---

garlic ginger paste

---

tbsp

---

2

---

green chilli

---

number

---

4

---

oil

---

tbsp

---

3

---

salt

---

to taste

---

2

---

turmeri powder

---

pinch

---

1

---
grind coriander leaves,green chillies and cashews in to a fine paste.add garlic ginger paste,curd,salt and turmeric powder marinate the chicken in these for 1-2 hrs. put oil in the kadai add chicken stir it for 4-5 mins,then allow it to cook.in between stir.otherwise the cashew wil burn very fast.