Every thing about CHICKEN IN GARLIC | Vahrehvah :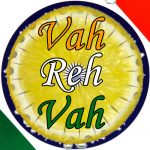 Chicken in garlic is a popular dish from the Chinese cuisine. This dish is simple and easy to cook prepared with few ingredients that are easily available in every household. The chicken pieces are stir fried with few onions, spiced with whole red chilies and flavored with garlic paste.
The garlic paste or sauce is an excellent way to add that extra flavor to stir-fry dishes. Chicken in garlic dish is an ideal dish for all those who do not like deep frying. This dish can be cooked simply in a wok or non-stick kadai. This is nothing but merely more than a basic stir fry dish with simple and flavorful ingredients that is coated thoroughly over the chicken pieces giving it a spicy, tangy and sweet taste.
In a basic Chicken in garlic recipe, the chicken pieces are first marinated and then fried with the sauces. The sauce, which is also the marinade, gets most of its flavor from garlic or vellulli paste, whole red chilies, tomato sauce and ajinomoto. It is an interesting combination that gives this dish a rather unique flavor for Chinese. This dish goes exceptionally well with noodles and white rice.
The garlicky flavor dominates the dish giving an intense strong flavor and taste, combined with other zingy sauce to make a divine harmony of flavors and texture in the mouth. They are quite simple and incomparable and worth trying this dish. Chicken in extensively used in preparing an array of delectable recipes in Chinese cooking. The Chinese believe in using all parts of a chicken, including the feet.
Chicken and duck are the principal poultry in any Chinese kitchen that are having innumerable ways in which they can be served. They range from simple to exotic recipes. Few of the most familiar ones that are appetizing are Chicken fried rice, Chicken lollipops, Chicken in lemon sauce, Chicken with cashew nuts, Garlic roast Chicken, Chicken Manchurian, Honey chicken and the savory Kung Pao chicken etc.
Chicken is considered something little more special than just meat by Chinese. Garlic, in any form either finely chopped or paste or sauce is extensively used in Chinese recipes. It is a wonderful ingredient that is kept handy in most of the kitchens. Roasted garlic paste makes a wonderful spread for bread or sandwiches.
They are also used in soups, pastas, vegetable dips or basted on meats which enriches and add rich flavor to the dish. It is simple to prepare the garlic paste and can be stored in the fridge for at least a week. Ajinomoto is yet another popular ingredient that is used extensively in Chinese and Japanese cooking. It has a chemical called Monosodium glutamate (MSG) and adds extra flavor to the Chinese cooking.
Ajinomoto however is not just confined to Asian cuisine but is also very popular seasoning in North America where it is sold under the brand name Accent. This ingredient adds a unique flavor to foods such as soups, sauces, seasoning and instant snacks that comes down well to our taste buds. It has been known that there are four basic tastes – sweet, sour, salty and bitter (all in one).
For preparing this delicious and yummy Chicken in Garlic dish, firstly take a tablespoon of oil in a non-stick kadai. Fry the chopped onions and the whole red chilies till pink in color. Add the marinated chicken and fry till 5-10 minutes. Then add the tomato sauce and mix well and cook it in slow flame covered with lid.
Adding a pinch of ajinomoto and simmer it for sometime. Garnish it with chopped spring onions, freshly chopped coriander leaves. This dish tastes well served with noodles or rice or chapatti. To try this dish, click on the below link for detailed recipe:
https://www.vahrehvah.com/chicken-in-garlic-india-recipe
Do restrict or limit use of ajinomoto in your cooking as it may be having harmful long term effects. Research links MSG to migraine, headaches, asthma, acute diarrhoeal disease etc. It may also cause irritable bowel syndrome, stomach upsets, nausea and vomiting. Among many medicinal herbs, garlic health benefits ranks the most popular in herbal remedy.
Many health problems can be prevented or cured by garlic. Nowadays, garlic health benefits various medical issues. Many health problems can be prevented and treated with simply a daily dose of a clove of garlic. Garlic is a sulphurous compound and in general a stronger tasting clove has more sulphur content and hence more potential medicinal value.
Garlic can be used to treat high cholesterol, parasites, respiratory problems, poor digestion, and low energy. Studies suggest that regularly eating garlic helps lower blood pressure, controls blood sugar and blood cholesterol, and boosts the immune system. It has also been found to reduce the risk of esophageal, stomach, and colon cancer.