Every thing about SARSON MACHHI | Vahrehvah :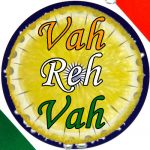 Sarson Machhi is an excellent fish dish that is prepared with mustard paste as the base for the gravy. It is one of the famous Bengali delicacies and commonly called as Sarson Maach or Shorshe Maach. Sarson Macchi is a preparation with mustard gravy is very synonymous to Bengali food. Most of the Bengali recipes used mustard oil too that gives an exceptional aroma and flavor to the dish. The fish is lightly fried and then cooked with mustard paste which forms the gravy for the dish.
The style of cooking the fish is a bit similar to the fish moilee preparation which has coconut as its main ingredient. Sarson Macchi is an amazing a mildly spiced dish where the hilsa fish is delicately cooked in a mixture of mustard and poppy seeds paste tempered with kalonji seeds.
Kalonji seeds (nigella seeds) are small black seeds that resemble a poppy seed but have a peppery taste. It is most often used in Indian cooking but also found in Turkish and Middle Eastern cuisine. Kalonji is used in breads and is often used to flavor Indian legume dishes, such as lentils and peas. It is also referred to as black onion seed or nigella seed. This seed form the basis for several Indian dishes particularly in Northern India and are popular as sprinkled on naan or rice pilau.
Kalonji is also one of the vital ingredients of the popular five spice mix commonly used in Bengal state that is commonly called as paanch phoron which includes nigella seeds along with fennel, cumin, fenugreek and mustard seeds.
Paanch phoron is generally used to flavor fish or vegetables, particularly vegetables like eggplant. In fact, many cooks suggest that eggplant and nigella seeds are the best possible pairing of the vegetable and the spice. Sarson Macchi is a unique flavored mustard sauce based gravy made of Hilsa fish that is little pungent and smoky in taste. This exceptional dish made with Ilish or Hilsa fish is a gourmet dish in Bangla cuisine.
Hilsa (Tenualosa ilisha) has been honored as the National Fish of Bangladesh and is extremely popular in Eastern India. Rich in Omega 3 Fatty Acid, Hilsa is a best harvested in monsoon when they migrate to the upstream from the sea. There are various ways of cooking the Hilsa fish.
It is said that in many Hindu Bengali families, two hilsa fishes (Joda, Ilish) are bought on special auspicious days like during pujas. It is considered auspicious to buy two Hilsa fishes on the day of Saraswati Puja, which takes place in the beginning of spring and also on the day of Lakshmi Puja which takes place in autumn. Bengalis are great food lovers especially fish and take pride in their cuisine.
For preparing this luscious and scrumptious Sarson Macchi, firstly clean and wash the fish pieces well. Apply a teaspoon of turmeric powder and two teaspoons salt to the fish and keep aside. Heat oil in thick bottomed flat vessel and when the oil gets hot, add kalonji seeds and curry leaves.
When the kalonji splutters, add the fish pieces and fry them lightly. Grind the rest of the ingredients to a smooth paste add two cups of water for the gravy and stir well. Add garam masala and salt to taste. Simmer till the gravy becomes thick. Garnish with freshly chopped coriander leaves and green chilies. Serve sarson machhi hot with plain rice.
Tip: Do not substitute mustard oil with any other oil which will ruin the traditional flavor and taste of the dish. Sarson machhi is a flavorful curry and mustard sauce adds it own pungency to the dish. To try this delicious recipe, do click on the below link for detailed recipe:
https://www.vahrehvah.com/sarsoon-machhi-1
The most common variety of fish that most Bengalis eat is the Hilsa, Bekti and Rohu. Fish is the dominant kind of protein and is very popular among Bengalis, can be called an icon of Bengali cuisine. Ilish machh (hilsa fish with mustard), which migrates upstream to breed is a delicacy.
The varied salt content at different stages of the journey is of particular interest to the connoisseur, as is the river from which the fish comes - fish from the river Podda (Padma or Lower Ganges) in Bangladesh, for example, is traditionally considered the best.
There are various ways to cook the hilsa. It can be smoked, fried (Hilsa fish fry), steamed, and baked. Often it is wrapped in young plantain leaves and baked in a steaming pot of rice. It can also be prepared with curd, brinjal or green banana.