Every thing about CHINESE VEGETABLES | Vahrehvah :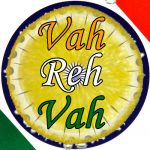 Chinese Vegetables is a great stir-fry dish for most vegetarians and vegans. This can be a complete stir-fry or with a little gravy if desired. They are generally quick to prepare with ingredients that you have on hand and usually healthy. This Chinese style vegetable stir fry is low in fat and simple to make.
Chinese vegetables is a wonderful recipe just made with a mix of healthy and nutritious vegetables such as broccoli, celery, Chinese cabbage, fresh ginger, spring onions, onions and snow peas that is added with some yummy chicken stock or water and cooked until the veggies are tender and served over rice or fried rice. Apart from other Chinese recipes like Manchurians, soups, noodles and fried rice etc, Chinese vegetables are healthy and great but many also feel them boring and hard to cook.
Vegetables normally on their own, don't have much flavour, hence in Chinese cooking the key to cooking vegetable dishes mainly lies in the creative use of side ingredients and sauces to bring out the taste and texture of vegetables. Generally in everyday Chinese meal, there is always a vegetable dish to complement other main dishes.
Chinese love green leafy vegetables like choy sum, kai lan, bok choy, gai choy etc. These Chinese vegetables are often stir fried or served with brown sauce (flavoured with oyster sauce) or white sauce. Chinese vegetables are generally cooked with vegetable oil, vegetables, beans, wheat gluten, bamboo shoots, mushrooms and seaweed. The dish is mainly characterized by freshness, variety, colour and healthiness.
Vegetarian dishes have become an important part of Chinese food and food culture since the Northern and Southern Dynasties (386-589) along with the introduction of the Buddhism. Vegetable dishes in China are divided into three groups: temple vegetable dishes, palace vegetable dishes and folk vegetable dishes (home-style vegetable dishes). Buddhists eat vegetable dishes are to propagate refrains from killing and protect lives, and cultivate merciful Buddha-nature.
Palace vegetable dishes are exquisite with a great variety. In ancient times, emperors had to sit alone after bathing, abstain from wine and eat vegetable dishes to make their hearts pure and sincere, when met significant events or before making sacrifices to their ancestors. Chinese folks eat vegetable dishes for they practice simple and mild lives. Most of the vegetables used in recipe are humble, mild, not starchy and nutritious. Every vegetable has its unique distinctive flavour.
Broccoli or Kai-lan, also known as Chinese broccoli, is a leaf vegetable featuring thick, flat, glossy blue-green leaves with thick stems and a small number of tiny, almost vestigial flower heads similar to those of broccoli. Broccoli and kai-lan belong to the same species Brassica oleracea. Its flavour is very similar to that of broccoli, but a bit bitter. Kai-lan is eaten widely in Chinese cuisine, and especially in Cantonese cuisine.
Common preparations include kai-lan stir-fried with ginger and garlic, and boiled or steamed and served with oyster sauce. It is also common in Vietnamese cuisine, Myanmar and Thai cuisine. Kai-lan is usually sown in late summer early-winter harvesting. Chinese Celery is smaller and more delicate than the common American celery. The long stems are thin, hollow and crispy.
The Chinese and Vietnamese often use this unique vegetable to add aromatic flavour in stir-fry and soup. Chinese celery grows best in a cold climate. They can be used dried as well as fresh to add flavour to food. Most Oriental brassicas vegetables are called Chinese cabbage in the West. There are many kinds of Chinese Cabbages that can be classified based on size, shape, heading and non-heading.
Chinese cabbages are excellent for soups (Chinese cabbage soup with dried shrimps), stir-fry, salads and pickling. Snow pea is a legume, more specifically a variety of pea eaten whole in its pod while still unripe. The name mangetout (French for "eat all") can apply both to snow peas and to snap peas. The green shoots can also be cut and served as a vegetable as is done in Chinese cooking, especially stir-fried with garlic or shellfish such as crab. Snow peas provide vitamins A and C, iron and potassium. They are low in sodium.
For preparing this simple yet delicious and nutritious Chinese Vegetables, firstly separate onions into layers. Trim Stalks from broccoli, cut stalks into sticks, cut broccoli tops into florets. Heat oil in a wok or large frying pan and add onions, broccoli stalks and ginger and stir-fry for a minute.
Add broccoli florets, celery, cabbage and snow peas, stir-fry 1 minute. Stir in water and crumbled stock cubes, cover, simmer about 3 minutes or until vegetables are just tender, stirring occasionally. Serve topped with sliced onion.
Note: For enhancing the taste and flavours of the dish you can add Fresh pepper, garlic and soya sauce blend well with the vegetables giving out a delicious aroma. This stir-fry looks a beautiful green and yellow, and is certain to grab attention when laid on the table.
Tip: When stir-frying vegetables, cook the toughest and thickest vegetables for a longer period than the softer, leafy vegetables. Vegetables such as broccoli, carrots, and cabbage need to be cooked longer than bok choy, which in turn is cooked longer than snow peas or bean sprouts.
Chinese Vegetable recipe is simple, delicious and very versatile. If you love Chinese recipes and wish to learn more about cooking Chinese vegetables, then go ahead and click the link below:
https://www.vahrehvah.com/chinese-vegetables-recipe
Enjoy Cooking!