Every thing about MAGAJ | Vahrehvah :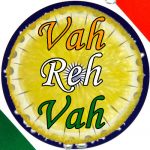 Magaj is delicious sweet delicacy from the Gujarati cuisine. It is one of the favorite sweet dishes of the Gujarati's and specially made during Diwali festival or on the Bengali New Year. Magaj is made with nicely roasted aromatic chickpea flour mixed with khoya or mawa blended well in sugar syrup, ghee, almonds, and pistachios and flavored with cardamom.
Dishes from Gujarat are immensely popular throughout the world ranging from a variety of sweet to savory recipes. Magaj is a Gujarati speciality and also commonly known as Besan Ladoo. This dish is prepared by most of us during the Diwali festival.
Besan ladoo is a very common and favorite sweet dish to many. Besan ladoo is usually round in shape stuffed with roasted dry fruits and prepared in flavorful ghee (clarified butter). The difference between besan ladoo and magaj is in the shape and the way of preparation.
Magaj is cut into any shape like square, diamond shaped etc. Magaj is a great all time favorite sweet dish to many kids. Making this dish is very simple and can be easily prepared at home. You can also substitute the flavors of cardamom with any other that appeal you the most or even the vanilla essence, kewra or gulabi etc could be used. This dish can be stored for up to 15 days and is a healthy and nutritious snack.
Magaj can be eaten on its own or accompanied with some salty or spicy savory like dhokla, khandvi, handwa or any Gujarati farsan. Gram flour or the besan flour is the main ingredient in making Magaj. Gram flour is made from ground chickpeas and is also known as chickpea flour or besan atta.
This flour is extensively used in many countries and is a staple ingredient in Indian, Pakistani and Bangladeshi cuisines. This flour is also used as an egg replacer in vegan cooking. Gram flour contains a high proportion of carbohydrates but no gluten.
Despite this, in comparison to other flours, it has a relatively high proportion of protein. Gram flour is widely used in making of many other various dishes like the Dhokla – a popular savory snack of Gujarat made with a fermented batter of gram flour.
Chila (or chilla), a pancake made with gram flour batter, is a popular street and fast food in India. This flour is also used in making the bonda, pakoras, bhajjis, bhujia, Mysore pak etc. Khoya or khoa or mawa added in Magaj gives a nice texture and smoothness to the sweet dish.
khoya is a milk food widely used in Indian cuisine which is made of either dried whole milk or milk thickened by heating in an open iron pan. It is very similar to the ricotta cheese but lower in moisture and made from whole milk instead of whey.
Khoa is normally white or pale yellow. If prepared in the winter, it may be saved for use in the summer, and may acquire a green tinge and grainier texture from a surface mould. This is called hariyali (green khoa) and is used to make gulab jamun. Khoa is made by simmering milk in an iron karahi for several hours, over a medium fire.
The gradual vaporization of its water content leaves coagulated solids in milk, which is khoa. The ideal temperature to avoid scorching is 175–180°F (about 80°C). Another quick way of making khoa is to add full fat milk powder to skimmed milk and mixing and heating until it becomes khoa.
This is easily available in any sweet shop. They are available in sweet and unsweetned variety. Khoya is used in various types of sweets like Burfi , Gujia (a sweet dumpling stuffed with khoya), Peda etc To prepare this yummy and mouth watering Magaj, take ghee in a frying pan and heat it on the gas.
When the ghee gets hot, lower the gas flame to medium and add the gram flour / besan to ghee. Keep stirring it till the besan is golden brown letting out its aromatic flavor. Add the khoya and stir over low heat and keep aside. Make sugar syrup of one thread consistency and add the syrup and cardamom powder to the fried besan mixture and mix well.
Pour this mixture in a greased plate and decorate on top with blanched pistachios and almonds. Cut into diamond shape and allow it to cool. You can also decorate it with silver paper (varak) on top. Let it set for some hours and then remove the pieces by separating from each other and serve or preserve in a container.
You can preserve this sweet for at least 15 to 20 days Do try this recipe as it's very healthy for kids. Besan and nuts adds a nutty flavor to this dish and is also beneficial as it contains proteins and many vitamins. However excessive use of Bengal gram causes indigestion and may precipitate urinary calcium due to high concentration of oxalic acid and form urinary stone of calculi.
Click on the below link for detailed recipe:
https://www.vahrehvah.com/magaj-recipe