Every thing about GULAB JAMUN WITH KHOYA – KOVA | Vahrehvah :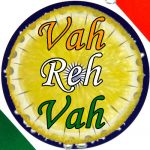 Gulab Jamun with Khoya – Kova is a wonderful Indian sweet dish made of dough consisting mainly of milk solids, deep fried to a golden brown and soaked in sugar syrup flavoured with cardamom. Gulab jamuns are an absolute delight when served warm or at room temperature.
They can also be eaten just like that or topped with ice cream. Gulab Jamun is one of the most popular Indian sweets that are popularly prepared during festivals, parties, weddings etc. This sweet is extremely delicious, luscious, and just melts in the mouth.
It is a favourite Indian dessert among many and is a living embodiment of Indian sweet traditions. There are yummy golden brown balls dipped in flavoured sugar syrup. Khoya or Kova is one of the main ingredients in making of this delicious sweet.
Khoya is used in most Indian sweets. It is a thickened form of milk and forms a base in most creamy sweets like gulab jamun. Gulab jamun is a mouth melting sweet and almost everyone's favourite. It is generally made from fresh khoya or mawa (you can substitute this with milk powder if not available), the key ingredient that is mixed with other ingredients.
Gulab Jamun is popular in countries of the Indian subcontinent as India, Pakistan, Nepal and Bangladesh. The term Gulab Jamun comes from Persian language. Gulab means rosewater, referring to the scented rosewater syrup (sugar syrup) and Jamun in Hindi is a popular south Asian fruit with similar size and shape.
The history says that Gulab jamun originates from an Arabic dessert called Luqmat Al-Qadi and became popular during the Mughal era. The dish was prepared in Rosewater syrup however saffron syrup and honey are also often used.
Gulab jamun, this mouth-watering, delicate Indian sweet holds a valued place in most important menus during festive season, major celebrations like the Marriages, Diwali (the Indian festival of lights) and Eid-ul-Fitr (Ramadan) and Eid al-Adha (Muslim festivals).
Indian sweets or Mithai mainly made using milk, sugar, flour based confectioneries originating from the Indian sub-continent. They are generally very rich in sugar, creamy and soft. Some of the very popular and common Indian sweets are Kaju barfi, Jalebi, Kalakandh, Rasgulla, Kala Jamun, Doodh peda, a variety of ladoos and burfis etc.
Indian sweets have significance in Indian culture and are often presented/offered during special occasions or rituals that symbolise joy and pompous. Khoya or Kova being the vital ingredient in many sweet dishes is a milk food made of either dried whole milk or milk thickened by heating in an open iron pan.
It is quite similar to ricotta cheese but lowers in moisture and made from whole milk instead of whey. Kova is made by simmering milk in an iron karahi for several hours over a medium fire. The gradual vaporization of its water content leaves coagulated solids in milk, which is khoya.
Kova is normally either white or pale yellow in colour. There are about three types of Khoya – batti, chickna and daanedaar. Batti means rock, it has 50% moisture by weight and is the hardest of the three types. This can be grated like cheese and is aged for up to a year during which it develops a unique aroma and a mouldy outer surface.
Chickna means slippery or squishy, having 80% moisture and finally the daanedaar, the milk is coagulated with an acid during the simmering has moderate moisture content. Different types of khoya are used for different preparations. Khoya is used in various types of sweet which includes pedha, gulab jamun, burfi, gujia and halwa to name a few.
To prepare this mouth-watering, juicy Gulab Jamuns, firstly add 1 cups maida (all-purpose flour), 3 tsp corn flour, pinch baking powder, little cardamom powder in a bowl and mix all ingredient well. Take 250 gms of khoya and pass through a sieve so that it is fine. Add the flour mixture to the khoya and crumble well. Add little water and make into soft dough. Let this dough rest for 10 minutes.
Divide the dough into small portions and make them into smooth crack free balls (Tip- Spread little ghee or milk on both of your palm and make smooth balls). For the sugar syrup, take a bowl add sugar and boil well it comes to 1 thread consistency.
Add few drops of lime juice in the syrup and keep aside (lemon juice helps to prevent crystallization). Heat ghee or oil on medium and then lower the heat for deep frying the gulab jamuns. Slip in the small balls into the oil from the side of the pan, one by one.
They will sink to the bottom of the pan and gently stir the oil with a wooden ladle (this helps in rotating the jamuns to ensure browning evenly on all sides (as shown in video). The balls must be fried very slowly under low temperatures.
This will ensure complete cooking from inside and even browning. Remove the jamuns when they rise above the ghee or when it turns to golden brown. Now add the fried gulab jamuns directly into warm sugar syrup for 10 minutes.
The gulab jamuns will slowly absorb the sugar syrup and will settle down. This makes a perfect gulab jamun. Tip – If the temperature of the oil is too high, then the gulab jamun will tend to break and the jamuns would not get cooked inside.
If the balls are browned too quickly or not fried long enough, they tend to collapse in the sugar syrup. The jamuns must be constantly stirred while they fry on low heat. Take gentle care while frying and a little extra care makes soft melting in the mouth Gulab Jamuns.
A lip smacking Gulab Jamun has not substitute than any other Indian sweets during the festival of Diwali or Rakhi. It's a real supreme bliss that lingers the taste buds and gives a divine sweet taste. Gulab jamuns must be eaten hot, very soft and juicy.
Whenever you wish to enjoy this exotic and luscious sweet just close your eyes and concentrate on your tongue and notice the feeling. The Gulab jamun would just simply disintegrate, dissolve and melts in the mouth releasing its delicious cardamom tinged flavour and the soothing fragrance within it – that's the delight of the highest order. An unbelievable combination is hot hot Gulab jamuns with cold Ice cream, just think about it. It's really mouth watering! Go and grab the recipe watching the video.
Enjoy Cooking!