Every thing about KONDAI KADALAI PACHADI | Vahrehvah :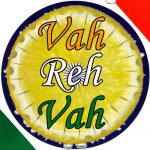 Kondai kadalai pachadi is a popular south Indian pickle specially prepared in the states of Tamil Nadu, Kerala and Karnataka. Kondai kadalai pachadi is made combined with boiled kondai kadalai (commonly known as brown chana), mango ginger, onion-tomato and tamarind gravy with spices. The Kondai kadalai pachadi is more of a delicious creamy and soft spicy curry.
Manga Inji or Mango Ginger (Curcuma Manga) is a plant of the ginger family Zingiberaceae and is closely related to turmeric. Mango ginger is normally eaten as a vegetable and not ground into a powder like turmeric. It has a unique and amazing mix of mango and ginger flavor and taste within. Manga Inji is often made into pickle in Tamil cuisine. The flavor of Mango ginger is somewhat similar to a tart unripe mango and a earthy taste, quite pungent like the ginger.
Mango ginger helps in reducing symptoms of heartburn and stomach pain, increases appetite, and helps prevent the growth of cancer cells. Kondai kadalai pachadi is a popular porial dish made in south India. Kondai kadalai is the desi chana or the black chana variety which is also known as Kala chana in Hindi or Chana Sundal or Guggullu or Usli. Black Chana curry or subzi is popularly cooked in north India and served with roti, chapatti or naan.
Kondai kadalai or black chana is a rich source in proteins and an ideal choice for growing children. When consumed along with its skin, it becomes fibrous and forms a healthy food for diabetic patients. It is an excellent vegetarian dish that is healthy, nutritious and packed with full of protein and fiber. This can also be served with any Indian flat breads or rice.
Pachadi as such is a traditional south Indian side dish. In Kerala and Tamil Nadu, pachadi is a side dish curry similar to the north India Raita and in Andhra Pradesh, pachadi is a freshly made pickle with any vegetable having a low shelf life of maximum one or two days. This freshly made pickle can be served as an accompaniment for rice, snacks like idli, dosa and pesarattu. These pachadis are normally very hot and spicy to taste. The vegetables used are more or less raw or sautéed in peanut oil to give a delicious taste.
Few of the very popular pachadi prepared at home of the south Indian homes are Tomato Pachadi (made with fresh juicy tomatoes and spices), Doodhi Pachadi (made with lauki or bottle gourd and spices), Carrot Kothimiri Pachadi (made with carrot and fresh coriander leaves), Cabbage Pachadi (made with cabbage and spiced with green chilies), Dosakaya Pachadi Cucumber Pickle (made with yellow cucumber and spices), Shrimp -(Royala) Pachadi and Bendakaya Pachadi (made with lady's finger) etc.
For prepare this spicy and delicious Kondai kadalai pachadi, soak the kondai kadalai (kala chana) overnight. Next morning boil with little salt and turmeric powder. Drain and keep aside. Peel and slice mango ginger. Slice onions and tomato.
Heat a kadai, put boiled kadalai, and add sliced mango ginger, onions, tomato and chilies. Mix well for few minutes. Add chili powder and tamarind, salt to taste and little water. Cover and cook till mango ginger are tender and gravy is thick. Remove and season it with mustard, methi, urad dal and fresh curry leaves. Serve with rice or chapattis.
Mango ginger makes the dish flavorful and its smell and fragrance are heavenly. It imparts a very unique taste to any recipe. This fantastic rhizome has excellent medicinal properties and is extensively used in Ayurveda medicines.
Do try this wonderful and simple recipe which is extremely tasty and delectable.
Click on the below link for detailed recipe:
https://www.vahrehvah.com/kondaikadalai-pachadi-recipe
Addition of Mango ginger in Kondai kadalai pachadi gives a distinct flavor and taste making your palate demand for more. Unlike mangoes, the mango ginger do not have any sourness, hence some kind of souring agent needs to be used. So you can either add tamarind juice or tomatoes to give that zest of taste to the dish.
Chickpeas also popularly known as Garbanzo beans, Indian peas or kabuli chana are the brown colored beans of a legume plant. The black chickpeas or kala chana are darker seeds and has smaller seeds and a rough coat. The chickpeas are high in protein and rich in potassium, phosphorous, magnesium and calcium. It also has good amount of Iron, sodium, selenium and small amount of copper, zinc and manganese.
Kondai kadalai pachadi makes a nutritious and healthy diet. Chickpea reduces cholesterol, prevents constipation and helps prevent digestive disorders like irritable bowel syndrome. It is said that daily consumption of chickpeas reduces risk of coronary heart disease and iron deficiency; helps stabilize the blood sugar levels.