Every thing about KAKARAKAYA KARAM | Vahrehvah :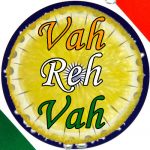 Kakarakaya karam is an excellent and wonderful dish prepared with bitter gourd, peanuts, red chilli, roasted gram and spices. Kakarakaya karam literally means Bitter gourd cooked in chili spices giving a little sweetness with jaggery to give a delectable taste to the dish.
Kakarakaya in Telugu is commonly known as bitter gourd, karela, pavakkai etc. Karela is popular world wide mainly for its miraculous medicinal properties. It is a natural wonder that has proven to be very beneficial for people with a number of diseases, particularly diabetes.
Some have also believed that the herb not only aids and provides comfort, or reduces the symptoms, it supposedly cures the sickness altogether. In India, according to Ayurveda the bitter gourd or karela is often prescribed to those with diabetes as it is believed to have properties that lower blood sugar levels. It is also thought to be an excellent blood purifier and also often used to treat problems like acne.
You can make a variety of delicious and nutritious dishes with karela such as Bharvan karela also known as stuffed karela, karela fry, karela chips and Bitter gourd gojju etc. Usually many hate bitter gourd or karela for its bitter taste but if prepared with delicious tangy filling and special treatments the bitterness can be removed to a great extent. Bitter gourd or karela is widely available all through India and is used extensively in Indian cooking mainly for its medicinal properties.
The dish made with Karela is cooked with care so that one can enjoy all possible tastes to drive away the bitterness of this vegetable by adding tamarind juice or jaggery. This is an amazing dish spiced with all possible tastes from bitterness, sweetness, tanginess to spiciness.
Generally the name of this vegetable itself makes one runaway from food but if cooked in the right way would be one of the most excellent and delectable dishes. Kakarakaya karam is much cherished and relished dish from the Andhra cuisine. The sweet, sour and tangy flavors make the Kakarakaya karam enticing and addictive. The simplest of ingredients bring out the splendid mix of flavors and texture that give a crunchy and crispy taste too.
For preparing the Kakarakaya Karam, firstly pour some oil in a pan and keep it on low flame. Fry the entire ingredients (peanuts, red chillies, roasted gram, whole lentils such as urad dal and channa and cumin seeds) one after other in the pan it turns light golden brown in color and keep aside. Put it in a blender and grind to a coarse powder and keep aside. Cut the Kakarakaya or bitter gourd into round pieces adding salt and turmeric. Mix and keep aside for 4 hours soaked in water.
This helps in removing the excess bitterness from the vegetable. Later squeeze the Karela pieces well and keep aside. Pour little oil in a pan and deep fry these bitter gourd pieces till it turns golden brown. Once done remove and keep aside. Add some oil in the same pan and then add small sliced onion pieces and fry till golden brown. Add the kakarakaya or karela pieces and fry. Add the ground spices mix and mix well. Fry all ingredients are combined well and give a nice flavor and taste. The kakarakaya karam is ready to be served.
Serve with hot rice or chapattis. Bitter gourd contains beneficial properties that cleanse the blood from toxins. The bitter tonic properties of bitter gourd have made it effective as a blood purifier.
Do try this recipe and gain the benefits from this vegetable. Click on the link for detailed recipe: https://www.vahrehvah.com/kakarakaya-karam
Bitter gourd has got amazing advantages and having many health benefits. It is first and foremost a very good appetizer. It helps relieve constipation and hemorrhoids. It contains anti-bacterial elements that effectively help in healing wounds.