Every thing about DHANIYA WALA PANEER | Vahrehvah :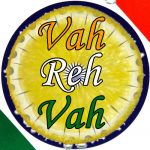 Dhaniya wala Paneer is a simple recipe loaded with the flavor of dhaniya/ coriander leaves and is made with paneer (Indian cottage) cooked in thick onion-tomato gravy. This dish is rich in its taste and flavors and popularly cooked in north India. Dhaniya wala Paneer literally means Paneer cooked with coriander.Coriander is an excellent aromatic herb that is generally used in flavoring various vegetarian and non-vegetarian dishes as garnish.
Dhaniya with its natural green color and earthy aromatic fragrance makes any dish tastes absolutely delicious. Dhaniya or fresh coriander leaves offers a slight lemony flavor to any dish.The dried form of dhaniya seeds in widely used as curry powder providing a pleasant fragrance without heat. It is also used as one of the pickling spices.
Coriander leaves are extensively used in Mexican, Caribbean and Asian cooking mainly for its very pungent odor and aroma which makes the dish extremely delicious; apart from just using as garnish, coriander leaves are also used in making chutneys (coriander chutney), curries (brinjal with coriander masala), salads, rice flavored (coriander rice) and meat dishes (coriander chicken, fish with coriander sauce).
Cilantro leaves resemble European parsley leaves in a number of ways: They have similar shape and are both best used raw, as the flavor vanishes after prolonged cooking. In both plants, the root has a similar flavor than the leaves, and its flavor turns out to tolerate boiling or simmering much better. Coriander when used as garnish contributes in making the dish attractive and appetizing.
Considering that this fresh herb is another aromatic spice has many curative and cooling properties beneficial for health. Paneer is one of the most fascinating and wonderful dairy product prepared by boiling whole cream milk and adding acid or lemon to it to separate the thick contents. When the milk coagulates the water is removed and pressed to get a block; similar to Ricotta cheese except that it is got in block form.
Paneer or Indian cheese is a treasure of nutrition. It is used in making various sweets, savories and gravy dishes. Paneer dishes are very popular throughout India and are one of the exceptional dishes liked by most of the young and old.
Some of the popularly admired and exotic dishes include: Mattar Paneer (peas and Indian cheese cooked in silky sauce), Palak Paneer (spinach cooked with Indian cheese), Paneer Pasanda (paneer sandwich in creamy sauce), Paneer Butter Masala (paneer cooked in butter tomato silky sauce), Shahi Paneer (Indian cheese cooked in Almond gravy a great Mugalai cooking), Chilli Paneer (a simple preparation of paneer with chillies) or Paneer Tikka etc.
These are some of the most iconic paneer delicacies that majority of the restaurant eaters order for. For preparing this delicious Dhaniya wala Paneer, firstly blend together the green chilies, onions, coriander leaves, ginger and salt and pepper in a mixie adding about ¼ cup of water to make a smooth paste.
Pour little oil in a pan and when it starts to smoke, add some cumin seeds and add the above green masala paste and cook for about 2 minutes. Then add the tomato puree and all the other spices and cook till oil gets separates. Add the paneer cubes and fresh cream and cook for about 7 to 8 minutes.
Take off from the fire and garnish with some fresh coriander leaves and a swirl of thick cream. Serve hot with any Indian flat bread like naan, romali roti, chapatti or rice etc. This dish would also taste delicious with jeera rice or any flavored rice. Do try this amazing dish and enjoy the taste.To try this delectable and fantastic recipe, click on the below link for detailed recipe:
https://www.vahrehvah.com/dhaniya-wala-paneer-recipe
Paneer(Indian cottage cheese) is said to be a storehouse of calcium and has health benefits of making your bones stronger and helps men and women as they age against brittle bones. Since it promotes strong bones, paneer also helps to prevent and reduce back and joint problems.
Including paneer in one's daily diet helps to give the health benefit of providing the protein required by the body for growth and renewal. It is, however, also interesting to note that Indian cheese provides the protection against cancer.