Every thing about MANGO FRUIT | Vahrehvah :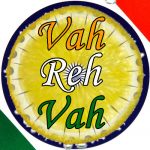 Mango (Mangifera indica) is a fruit indigenous to the Indian subcontinent belonging to the genus Mangifera. The mango tree commonly is cultivated in many tropical and subtropical regions and its fruit is distributed world wide. Mango fruit is popularly known as the King of all fruits because of its rich, luscious, aromatic flavors and delectable taste in which sweetness and acidity are charmingly combined.
It is the most choicest and trendy fruit that occupies a prominent place among all the fruits. They are very juicy with an amazing natural sweet taste and high water content. Mango the English word probably originated from the Malayalam word manga via Portuguese (manga).
Though India is the largest producer of mangoes, it accounts for less than one percent of the international mango trade, consuming most of its own output. In several cultures, its fruit and leaves are ritually used as floral decorations at weddings, public celebrations and religious ceremonies. Mangoes are juicy with a sweet unique taste and high water content.
Mangoes are at its peak between mid May and mid June. Mango is called by various names in India like Amrah in Sankrit, Aam in Hindi, Amba in Marathi, Mamaram in Tamil, Mamidi pandu in Telugu, Mavu in Malayalam and Kannada.
The Mango tree is an erect approx. 30 to 100 ft high with a broad, rounded canopy. They are long lived where some specimens are known to be 300 years old and still fruiting. There is great variation in the form, size, color and quality of the fruits. They may be of different shapes like round, oval, ovoid oblong or kidney shaped. They range from 6.5 to 25 cm in length and from a few grams to more than 2 kgs.
About thousands of years ago Mangoes have been cultivated in the Indian subcontinent and reached East Asia between the 5th – 4th century BC. They were transported to East Africa and subsequently introduced to Brazil, West Indies and Mexico where climate allows it appropriate growth by the 10th century AD.
The native of mango is thought to have been from Malaysia, India and Indonesia. It probably was grown in Southeast Asia before the seventh century, although the only references found are from Cambodia. Mango is now widely cultivated as a fruit tree in frost-free tropical and warmer subtropical climates throughout the Indian subcontinent and also now cultivated in southern China, Malaysia, and Indonesia, warmer parts of Australia, Philippines, Hawaii, and West Indies, Madagascar and along the coast of tropical Africa.
In North America, it is grown to a limited extent in Florida and California. In Bangladesh Mango occupies about 60% area under fruits. The mango is the national fruit of India, Pakistan and the Philippines and the mango tree is the national tree of Bangladesh. According to Hinduism, the perfectly ripe mango is often held by Lord Ganesha as a symbol of attainment.
Mango blossoms are also used in the worship of the goddess Saraswati. Mango leaves are used to decorate doors and archways during auspicious occasions and wedding celebration in most of the Indian houses. In Australia, where mangoes are considered to be a symbol of summer, the first tray of mangoes of the season is traditionally sold at an auction for charity.
The skin of the mango fruit is waxy, smooth, leathery, fairly thick, aromatic and ranges from light to dark greens to clear yellow, yellow orange and yellow or reddish pink when fully ripe. Few varieties of mango have a "turpentine" odor and flavor, while others are richly and pleasantly fragrant. The flesh ranges from pale-yellow to deep-orange.
There are over 1365 varieties of mango available all over the world where as over 1000 varieties of mango have been described in India. About 350 varieties are propagated in commercial nurseries. To name few of the high and highest quality of mangoea are Banganapally (Baneshan, Chaptai, Safeda), Suvarnarekha (Sundri), Langra, Rajapuri, Alampur Baneshan, Alphonso ( Badami, gundu, appas, Khader), Raspuri and many more.
Ripe mangoes are typically eaten fresh and other used for many other culinary uses. Mango lassi is a popular drink made throughout South Asia. Ripe mangoes are also used in making curries. Aamras is a popular exotic pulp or thick juice made of mangoes with sugar or milk and is consumed with bread or roti. Ripe mangoes are used in preparing juices, smoothies, ice cream, fruit bars, pies and sweet chili sauce.
Nicely cubed ripe pieces of mango can be used as topping on ice cream or blended with milk into milkshakes. Sweet glutinous rice is flavored with coconut and then served with sliced mango as a dessert. Banganpalli is one of the high quality mango varieties and is an excellent beautiful fruit with thin and shining golden yellow skin. Banganpalli is fiberless like Alphonso and tastes luscious.
This Mango is the most famous variety from the Andhra Pradesh region of India. It has a unique sweet taste and is moderately juicy. It is maize yellow in color with shining skin and fiber less firm flesh. Overall mango is an excellent nutritious fruit rich in dietary fiber and carbohydrates.
They are also very rich in medicinal properties. All parts of the mango plant from the seeds and flowers to the leaves and gum are used in traditional South Asian medicine, but the fruits are most important. Mango is rich in a variety of phytochemicals and nutrients.
The fruit pulp is high in dietary fiber, vitamin C, diverse polyphenols and provitamin A carotenoids. Mango contains essential vitamins and dietary minerals, many of which are particularly high in content. The antioxidant vitamins A, C and E comprise 25%, 76% and 9%, respectively. The mango nutritional value shows that it is an excellent source of copper and potassium.
Mangoes also contain traces of magnesium, manganese, selenium, calcium, iron and phosphorus. Mangoes contain no cholesterol or saturated fats. They have only about 0.6 g of total fat content. Mangoes are rich in vitamins like vitamin C and vitamin A. The vitamin C levels in a raw mango are higher than that found in a ripe mango.
Mangoes also contain traces of vitamin E, vitamin B and Vitamin K. There are about 75 calories in a mango (100g of mango). Starch is present in a raw mango that is converted into sugar as the mango ripens. These sugars when consumed with milk (rich in proteins), that is, mango milkshake, are great for those who need to gain weight.
The nutritional values of one whole peeled mango contain:
Proteins: 1.06 g
Dietary fiber: 3.7 g
Calories: 135
Vitamin A: 1584 IU
Vitamin B1 (thiamine): 0.12 mg
Vitamin B2 (riboflavin): 0.118 mg
Vitamin B6: 0.227 mg
Vitamin C: 57.3 mg
Vitamin E: 2.32 mg
Vitamin K: 8.7 mcg
Potassium: 323 mg
Phosphorus: 23 mg
Magnesium: 19 mg
Calcium: 21 mg
Sodium: 4 mg
Iron: 0.27 mg
Copper: 0.228 mg
Zinc: 0.08 mg