Every thing about EGGLESS SPONGE CAKE | Vahrehvah :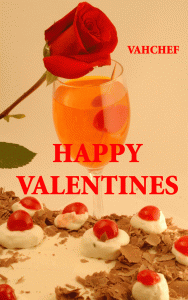 Cakes
are an integral part for any special
occasion, birthday parties, baby shower, weddings
or
Christmas festival.
It is an all time favourite among people of all ages but becomes a little difficult for all those
vegetarians
who do not
eat eggs
or those who are allergic to eggs.
Eggless sponge cake
is one such cake which is a boon to them and can equally enjoy eating delicious
eggless cakes
and relish it like others do.
The
eggless sponge cake
sheets can be used to make hundreds of different kinds of cakes. Normally
eggs
are always added after whisking which helps to inculcate air into it and results in a fluffy and gives spongy nature to the cake. It also enhances both flavour and texture and help in raising the cake, but vegans do not worry as there are various
egg
replacements where they can use condensed
milk
or
any egg
replacement
powder.
Though
eggs
are an important ingredient to make sponge cakes, it can also be made without eggs. As the name suggests the eggless sponge cake is made without
eggs
and is very spongy, when you press the crust it springs back.
Its
spongy texture
is utilized in making gateaux, pastries where the cake soaks the fruit juices and makes the dessert extremely soft to eat. The sponge texture is achieved by making the batter properly aerated which is achieved by beating but at the same time over beating can also spoil the cake. Firstly preheat the oven. For this cake we have to use cookie sheet so prepare them by
spraying
with
non-stick spray
and
keep aside.
In a
bowl
or
mixer,
add condensed
milk
or
plain
and
powdered sugar
and whisk until well mixed. Melt the butter and add the warm butter to the sugar mixture and beat until mixed well. Now take the all purpose flour, cocoa powder and baking powder together in a bowl and mix well and add this to the sugar & milk mixture. Now add the soda i.e. coke and mix everything well it should be not be too thick.
Then divide the batter evenly on the two prepared sheets, just tap the sheets in order to spread evenly and remove the air bubble. Put these sheets in the preheated oven at
400'F
for
15mins
and switch of immediately and let it be in the oven for next
15 mins.
Do not remove them let them
cook
in switched off oven. Remove them and let them cool completely before doing any icing.
Remember we have added the coke which has soda which is carbonated and it will lift the mixture and acts as leavening agent like
eggs
does the same when they are beaten. Here's a
unique, light, egg
free version of sponge cake, It's quick and easy to make, and can be dressed up with topping or frosting for an impressive dessert. Click at the link to watch on making of this delicious
Eggless sponge cake
:
Eggless sponge cake is a versatile cake on its own or can also be a base for various fillings like the Black forest cake, pineapple pastries, chocolate pastries etc. This cake is used in making many desserts and thus has its own importance.
Eggless Sponge Cake
Author : Admin
Published On : Feb 12, 2008
Preparation Time: 7 min
Recipe Type : Desserts/Sweets
Cooking Time : 25 min
Standing Time : 5-8 mins
Yield : 4 (4 servings)
Ingredient : Flour
Description : this eggless sponge is used to make many cakes recipe thanks to Swati Kapse
Recipe of
Ingredient Name
Unit
Quantity
baking pdr

---

tbsp

---

1

---

butter

---

cup

---

1 1/2

---

cocoa powder

---

cup

---

1/2

---

coke can

---

can

---

1 1/2

---

evaporated milk or condensed milk

---

ml

---

200

---

maida- all urpose flour

---

cup

---

2 1/2

---

powder sugar

---

cup

---

1 1/2

---
DIRECTIONS:- Preheat the oven for 15 mins 400 'F. For this cake we have to use cookie sheet so prepare them by spraying with non-stick spray and keep aside. In a bowl or mixer if you have take 200ml of condensed milk or plain milk,add powdered sugar and mix it with whisk until well mixed.melt the butter and add it when warm to the sugar mixture and beat until mixed well.Now take the dry ingredients the 2 1/2 cups all purpose flour add 1/2 cup of coco pwdr,add 1 tblsp of baking powder and mix everything well.now add the wet ingrdient in the flour mixture and just mix it. now add the soda i.e. coke and mix everything well it should be not be too thick. now divide the batter evenly on the two prepared sheets,just tap the sheets inorder the spread evenly and remove the air bubble. Put these sheets in the preheated oven at 400'F for 15mins and switch of immediately and let it be in the oven for next 15 mins.do not remove them let them cook in switched off oven.remove them and let them cool completely before doing any icing. INGREDIENTS:- 2 1/2 cups of all purpose flour or maida 200 ml of condensed milk or plain milk 1 1/2 cups of powdered sugar 1 1/2 cups of melted unsalted butter or 3 sticks 1/2 cup coco powder 1 tblsp baking powder 1 1/2 can of soda like coke or pepsi cookie sheet for baking