Every thing about ARVI GOSHT | Vahrehvah :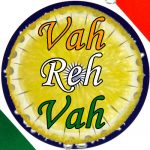 Arvi Gosht is an excellently cooked salan (tangy gravy) made with Arvi (colacasia), mutton and flavored with aromatic spices which imparts delectable flavors to this fantastic Taro meat stew. Arvi gosht is a very popular dish among the Pakistani people. This is basically a tangy stew that you can eat with rice or any Indian flat bread like naan, roti and chapatti.
This dish is very aromatic, delicious and spicy too. Arvi gosht is easy to cook and the taros look very similar to potatoes both in texture and taste and goes very well with meat dishes. The dish has a slightly thin consistency and gives an amazing sourness from the tomatoes and slight heat from the red chili powder and green peppers and the subtle sweetness from onions along with aroma of ginger and garlic paste along with the flavors of other spices.
You can use either mutton or beef for preparing this dish. Arvi (colocasia) is a starchy tuber vegetable, looks similar to a potato but has a hairy outer coating on its surface which is similar to the coating on a coconut. It is commonly known by various names in India regional wise such as Cheppankizhangu in Malayalam and Tamil, Arvi in Hindi and Chamadumpa or Chamagadda in Telugu. It is cooked in various ways and served.
In Andhra Pradesh, Chamagadda Pulusu is a very popular and common dish made with arvi (taro root) cooked in tangy tamarind gravy. It is truly yummy and spicy, generally eaten with rice. Another commonly cooked dish is the Arbi fry or Chamadumpala vepudu which is often served as side dish along with rice and pappu charu or any variety of dal preparation. In this recipe, the arvi is nicely deep fried in oil and spiced with some chilli powder and salt to taste.
This dish too is simple and fast to cook and looks very similar to the potato fry curry. Generally a tall growing variety of taro is widely used in the western coastal region of India to make patrade or patrada which literally means 'leaf pancake'. This dish is usually served as a morning breakfast dish in the southern districts of Karnataka state. It is either made like fritters or steamed which is usually called as Arbi vadai.
In Kerala, apart from many various dishes from arvi, the leaves and stems of certain varieties of taro are used as a vegetable. Arvi is also added in sambar and cooked. Deep fried taro roots mixed with red chili powder and salt are known as saru chips in the state of Orissa. It is also added in the Dalma (mixed vegetables cooked with dal) or cooked is a yummy mustard and garlic paste commonly known as saru besara.
For preparing this delicious Arvi gosht, firstly take the arvi and peel them with a potato peeler or knife (it is better to wear gloves while peeling as the skin of the arvis may cause some irritation or itching. After removing the skin, cut arvis into 2 ½ inch pieces and set aside.
In a heavy bottomed pot, heat little oil and when it gets hot, add sliced onions and fry until golden brown. Then add the meat and sauté well for a minute. Add garlic paste and ginger paste and mix well till the raw flavors are gone. Now add coriander powder, turmeric powder, red chili powder, cinnamon sticks, black cardamoms and salt to taste.
Fry all these spices for about 5 minutes (by adding a little water in between to prevent it from burning). Add water to the meat and mix. Once the water comes to a boil, reduce heat to low and cover pot. Let the meat cook on low heat until it is well done. Once the meat is done, turn heat to medium and fry meat for about 2 minutes and then add the arvi pieces, tomato and green pepper.
Fry for about 5 minutes. Add water (depending on how thin you want the sauce/ consistency to be). Mix well and bring to a boil. When it boils, reduce heat to low and cover pot with lid and let it cook until the arvis are well cooked. When the arvis are done, turn heat to high and fry for a few minutes and finally take off heat and add the coriander/ cilantro leaves to garnish.
Arvi gosht makes an exceptional and scrumptious dish that anyone would love to try eating. Do make this simple dish and keep your family delighted with good food.
Do try this recipe, click on the below link for detailed recipe:
https://www.vahrehvah.com/arvi-gosht-1
Apart from making the dishes delicious, taro is also one of the finest sources of dietary fibers. Taros have more calories than potatoes and their calorie mainly comes from complex carbohydrates known as amylase and amylopectin. However, they are very low in fats and protein than in cereals and pulses.
Their protein levels are equivalent to that of other tropical food sources like yam, cassava, potato, banana etc. The corms are gluten free and feature high quality phyto-nutrition profile comprising of dietary fiber, and antioxidants in addition to moderate proportions of minerals, and vitamins.