Every thing about BITTER GOURD | Vahrehvah :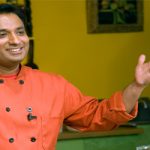 Bitter gourd or bitter melon in English or Pavayka or karela or kakarakai in various other Indian languages is a tropical vine of the Cucurbitaceae family widely grown in Asia, Africa and Caribbean. It's an edible fruit which is among the most bitter of all fruits. There are varied shapes and bitterness of the fruit.
The name 'bitter' comes from the bitter taste of this vegetable, considered the most bitter among all edible vegetables. Bitter gourd (karela) is one of the most valuable herbs gifted by earth as it has enormous medicinal and nutritional benefits. In India, the bitter gourd is more of a narrower shape with pointed ends and surface covered with jagged, triangular "teeth" and ridges.
It is green to white in color. Apart from being eaten mainly as vegetable, it is particularly reputed as a folk medicine due to its therapeutic properties. Although the bitter taste can turn you away, but it can really improve your health.
Bitter gourd is one of the best vegetable fruit that helps improve diabetic and toxemia conditions. This is a common vegetable native to tropical countries such as India, Indonesia, Sri Lanka, Malaysia, the Philippines and China. It is 10 cm to 20 cm long, tapering at the end and covered with blunt tubercles and is bitter in taste.
This vegetable is generally cooked in the green or early yellowing stage. A variety of dishes are prepared with this vegetable. Normally many of us hate this vegetable mainly for its bitter taste but there are ways to reduce the bitterness by slicing the karela into length wise scooping out the seeds and soak it in salt water for about half an hour which helps in removing the bitter flavor. Normally it's the smaller variety that is bitterer than the bigger one.
But this bitter vegetable mainly for its bitterness has got umpteen therapeutic properties to cure diabetics and digestive problems to name a few. Bitter gourd (karela) has been used as a folk medicine in various Asian and African traditional medicine systems for a long time.
Like most bitter-tasting foods, bitter gourd is claimed to stimulate digestion, and help treat dyspepsia, gastrointestinal diseases and constipation. Bitter melon contains a unique phyto-constituent that has been confirmed to have a hypoglycemic effect called charantin.
There is also another insulin-like compound known as polypeptide P which has been suggested as insulin replacement in some diabetic patients. With the good expertise of culinary skills, there are a number of delectable and exotic recipes that can be prepared with this bitter vegetable.
Bitter gourd is often used in Chinese cooking for bitter flavor and used in stir fries often with pork, soups and also as tea. Bitter gourd is popular throughout India and is prepared in various ways as per the regional tastes and choice.
In north India, the karela is often prepared with potatoes called as Sabji served with yoghurt on the side to offset the bitterness. As Punjabi cuisine is popular for its spicy food, the karela here are stuffed with spices and the fried in oil to truly taste yum and delicious.
This is popularly known as the stuffed karela fry. As South Indian cuisine being popular for using coconut in most of the recipe, the bitter gourd has also made its entry into this list with making dishes like the thoran (mixed with grated coconut) or theeyal (cooked with roasted coconut) which is prepared as karela fry.
To give a more richness and make it delicious, in Pakistan and Bangladesh the bitter melon is often cooked with onions, red chili powder, turmeric powder, salt, coriander powder, and a pinch of cumin seeds. Another dish in Pakistan calls for whole, unpeeled bitter melon to be boiled and then stuffed with cooked ground beef, served with hot tandoori bread, naan, chappati or khichdi (a mixture of lentils and rice).
Always use young immature bitter gourds which are best for cooking: the skin is bright green in color, the flesh inside is white, and the seeds are small and tender. The vegetable is ridged, and the skin is pebbly in texture. Do not use mature bitter gourds, and do not eat bitter gourd if you are pregnant or ursing.
Pregnant women should avoid taking too much bitter gourd or its juice as it may stimulate the uterus that may lead to preterm labor. The bitter gourd has excellent medicinal virtues. It is antidotal, antipyretic tonic, appetizing, stomachic, antibilious and laxative.
The bitter gourd is also used in native medicines of Asia and Africa. Bitter gourds are very low in calories but dense with precious nutrients. It is an excellent source of vitamins B1, B2, and B3, C, magnesium, folic acid, zinc, phosphorus, manganese, and has high dietary fiber.
It is rich in iron, contains twice the beta-carotene of broccoli, twice the calcium of spinach, and twice the potassium of a banana. It helps purify blood tissue, enhances digestion, and stimulates the liver. There was several research trials performed towards studying the bitter gourd's effectiveness in humans and discovered its uses. Bitter gourd is effectively used as a folk medicine for diabetes.
Several researches proved that it contains a hypo glycaemic or insulin-like principle, designated as 'plant-insulin', which has been found highly beneficial in lowering the blood and urine sugar levels. The juice of the fresh leaves of bitter gourd is valuable for curing in piles.
Bitter gourd is highly beneficial in the treatment of blood disorders like blood boils, scabies, itching, psoriasis, ring-worm and other fungal diseases. The juice of bitter gourd leaf is beneficial in the treatment of alcoholism. The nutritional value per 100 g serving of bitter gourd is: 44 kcal, 5.6 g protein, 290 mg calcium, 5 mg iron, 5.1 mg vitamin A, 170 mg vitamin C