Every thing about VATANYACHI USAL | Vahrehvah :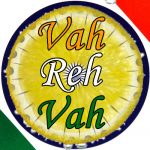 Vatanyachi Usal is a traditional and popular side dish from the Maharashtrian cuisine. It is a well known dish prepared among local Mumbai people and made of either fresh peas or dried peas seasoned with mustard seeds, hing (asafoetida), cumin seeds, chillies, fresh coriander leaves, turmeric powder, grated coconut, lemon, sugar and salt according to taste.
Vatanyachi usal is generally served with rice, roti or bread. This dish also commonly known as Kaalya Vatanyacha Sambar and is quite easy to prepare. A Maharashtrian meal typically has a vegetable preparation and sprouts or legume preparation known as Usal. The key element to this dish is fresh tender peas. This dish is appropriate for most of the health conscious people as it is a low fat dish.
Usal is a Maharashtrian dish generally made with sprouted beans such as sprouted moong or matki. It is thick gravy dish cooked with onion, tomato and other Indian spices. Matki is one of the popular beans used in making of Usal. It is almost like a stir fry thick gravy dish and the addition of goda masala gives a exceptional flavor and a new dimension to the dish. A basic usal recipe is made by soaking the beans in water overnight and allowed to sprout.
The sprouted beans are then stir fried along with onions, spices and curry leaves in oil adding a little water to cook the sprouts. It usually has thick gravy. The use of spices varies according to the sprouts used and according to taste. Matki is very popular in Maharastrian cuisine. These sprouted beans are used for salad, misal or usal. Some of the very popular prepared Usal recipes from the Maharashtrian cuisine are Matkichi Usal, Whole Green Gram Usal and Dried Beans Usal etc.
Green peas are starchy, sweet and succulent and one of the ancient cultivated vegetable grown for their nutritious green pods. Green peas are picked while immature and eaten fresh, dried peas are harvested when mature, stripped of their husks, split and dried. Split peas don't require presoaking and their mild flavor and creamy texture complimenting the dish when added or cooked with garlic, onions, dill, curry leaves and ginger.
Fresh green peas are common ingredient during the winter season in Indian subcontinent. It is found in ample quantities in making a variety of mouth watering dishes like Aloo mutter, Mutter paneer masala, Mushroom mutter makhani etc with added spices, garlic, coriander leaves, onions and tomato. Green Peas curry is another popular and delicious dish that tastes excellently well when served with hot rotis. Making of Vatanyachi Usal is quite easy and simple.
The procedure is to first pour little oil in a pan or kadai and when it gets hot, add mustard, cumin seeds, asafetida (hing), haldi (turmeric powder) and green chilies. Fry well till the chilies change color.
After this add peas and stir it well. When this mixture is cooked properly, stir in with sugar, salt and lemon juice. After this remove the kadai from heat and garnish with freshly chopped coriander leaves and shredded coconut. Serve hot with hot fresh rotis.
To try this delicious and yummy recipe, click on the below link for detailed recipe:
https://www.vahrehvah.com/vatanyachi-usal-recipe
Peas, lentils and dried beans (i.e., legumes or pulses) are a vital food source and one of the world's oldest cultivated crops that goes back more than 7,000 years in some parts of the world. It is an excellent source of protein, dietary fiber and complex carbohydrates, legumes and pulses are flavorful, nutritionally dense, inexpensive and versatile.
Peas are one of the most nutritious leguminous vegetable, rich in health benefiting phyto-nutrients, minerals, vitamins and anti-oxidants. They are low in calories when compared with beans and cowpeas and also contain good amount of soluble and insoluble fiber but contains no cholesterol.
Fresh green peas are very good in ascorbic acid (vitamin C). Vitamin C is a powerful natural water-soluble anti-oxidant. In addition to folates, peas are also good in many other essential B-complex vitamins such as pantothenic acid, niacin, thiamin, and pyridoxine. Furthermore, they are rich source of many minerals such as calcium, iron, copper, zinc and manganese.