Every thing about BREAD UPMA | Vahrehvah :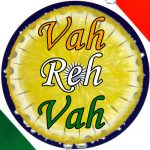 Bread upma is a very simple and tasty breakfast dish prepared with bread slices and any vegetables of your choice. You can use 1 or 2 days old bread for making this dish. This is kind of a yummy dish which is easy to make and a nice substitute that can be served to those who hate the regular rawa (semolina) upma.
Bread upma is a quick meal to cook and can be eaten for breakfast, lunch or dinner. It can also be eaten as tea time snack. Generally for making the bread upma, one needs to use plain bread or could also use the whole wheat bread for making it more nutritious and healthy. Bread is cut into small pieces and cooked with various veggies to make it tasty and delicious.
Bread is one ingredient that is available in many homes and serves as a quick breakfast, lunch and sometimes dinner too. There are various types of bread and can be served in different ways that includes eating bread with butter or jam, Vegetable sandwich (with lettuce, tomato, green chutney or pudina chutney, Bread pakoda, Bread omelette and many other ways.
You can also make the popular sweet from the city of Hyderabad called the double ka meetha which is made with bread, milk, sugar, ghee and nuts. Bread is the staple food in the United States and is prepared by cooking dough of flour and water and often adding additional ingredients.
Dough's are usually baked but in some cuisines wherein breads are even steamed, fried or baked on an un-oiled skillet. It may be leavened or unleavened. Salt, fat and leavening agents such as yeast and baking soda are common ingredients, though bread may contain other ingredients, such as milk, egg, sugar, spice, fruit (such as raisins), vegetables (such as onion), nuts (such as walnuts) or seeds (such as poppy).
Sometimes, the word bread also refers to a sweetened loaf cake, often containing appealing ingredients like dried fruit, chocolate chips, nuts or spices, e.g. pumpkin bread, banana bread or gingerbread. Fresh bread is prized for its taste, aroma, quality, appearance and texture. Retaining its freshness is important to keep it appetizing. Bread that has stiffened or dried past its prime is said to be stale.
But there are few dishes that taste exceptionally tasty when you use bread that is old by a day or two. In making this delicious bread upma, firstly cut bread slices into small squares. Chop onions and green chilies to small pieces and keep aside. To the curd or yoghurt add salt, chili powder and spread on a plat. Dip the bread squared in the yoghurt (not fully but just a little coating on both sides).
In a pan or kadai heat little oil and add the ingredients for seasoning that includes the mustard, cumin seeds, whole dry red chilies, urad dal and fresh curry leaves. After they are sautéed well add the chopped onion, green chilies and little ginger garlic paste and fry well. When the onion becomes translucent add the bread pieces coated with curd in the kadai or pan.
Make sure that the pieces do not become to a paste and are fried properly. Put few at a time in an orderly fashion to avoid from sticking to each other. After about a minute when one side of the bread pieces are done or turns a bit brown turn them over to the other side and fry. Lastly sprinkle lime juice over and mix. Garnish with freshly chopped coriander leaves.
Tip: You can also add roasted groundnuts or cashew nuts during the seasoning step to give nutty flavor and taste. Do not use milk bread and the dish turns sweet. Use only white bread or light wheat bread. Bread upma is very simple and fast to cook. I am sure your kids to would love eating this delicious dish as it would be very spicy and gives different flavors with little ingredients.
Do try this recipe by clicking the link for detailed recipe at:https://www.vahrehvah.com/bread-upma-indian-recipe