Every thing about RAGI MALT-AMBALI | Vahrehvah :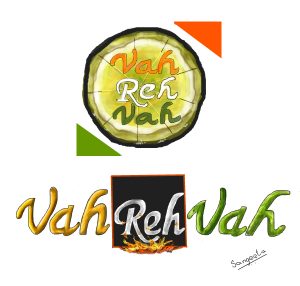 Ragi malt
is a traditional Indian beverage highly nutritious and can be made delicious either sweet or salt.
Ragi
is known as the
Finger millet or Ragulu
in telugu. It is a type of
millet grain
cultivated in India from ancient times and is well known to be
rich in protein
,
calcium
,
iron
and it is a
gluten
free grain. In most of the houses in India,
ragi
grains are washed thoroughly, sprouted and gently roasted and ground to a fine powder. It is stored in air tight box and used when required.
Ragi
malt
is delicious and healthy rejuvenating drink popularly called as
Ragi
malt
or
ragi
ganji
.
Finger
millet
is especially valuable as it contains the amino acid
methionine
, which is lacking in the diets of hundreds of millions of the poor who live on starchy staples such as
polished
rice
, or
maize
meal
. Finger millet can be ground and cooked into cakes, puddings or porridge.
The grain is made into a fermented drink (or beer) in Nepal and in many parts of Africa.
Finger millet
is commonly consumed in the form porridge. It is one of the healthiest breakfast and nutritious too. You can also prepare a nice malt or beverage by cooking the ragi flour in water,
adding jaggery
and
nuts, milk
and
drink.
It is popular as a poor's man or farmer's health drink.
To prepare the ragi malt, first take the ragi flour in a cup. Add water slowly and combine to form a smooth, lump free paste. Do not add the flour directly to boiling water, it will clump into lumps. In a vessel, add water and allow boiling. Heat till the water reaches boiling stage.
Then add the dissolved ragi flour solution slowly to the boiling water, continuously stirring with a spoon.
This will prevent the formation of lumps. If you add the flour mix to water before the
boiling stage,
the flour will separate and it won't be suitable to drinking. You have to throw it away, so wait for water to start boiling, and then add the flour mix. This step is very important for preparing good
raagi
malt. Get it to the right consistency and put off the flame. Take some cooked ragi mixture in a bowl; add brown
sugar
or
jaggery
as per your taste and add
nuts
like
walnuts, almonds, cashewnuts
and
raisins,
mix and serve it as
porridge.
You can also add
milk
to this
mixture.
If you require additional flavor you can also add little
cardamom powder.
Another method is you can take some ragi mixture mix it with
yoghurt
or
buttermilk,
add salt mix and serve. It's a very delicious and healthy drink.
Ragi
can also be prepared in many other ways. In
Karnataka, Ragi flour
is boiled in water and the resultant preparation, called
Ragi Mudde
is eaten with
Sambar.
In India, finger millet (locally called ragi) is mostly grown and consumed in
Karnataka, Andhra Pradesh, Tamil Nadu Maharashtra
and
Goa. Ragi flour
is made into flatbreads, including thick, leavened dosa and thinner, unleavened roti.
Ragi flour
is also mixed with jowar flour and make into fine rotis. In
Andhra Pradesh Ragi Sankati (Telugu),
which are
ragi balls
are eaten in the morning with a
chilli, onions
,
sambar
(lentil based stew) or meat curry and helps them sustain throughout the whole day. In Kerala, Puttu is a traditional breakfast and usually made with Rice powder together with coconut grating and steamed, but this is also made with
Ragi powder as its very nutritive.
A traditional food plant in
Africa, millet
has the potential to improve
nutrition, boost food security,
and foster rural development and support sustainable landcare. It is rich in calcium and protein and also has good amount of iron and other minerals. It is low in fat most of which are unsaturated fats. Major portion of
Ragi
is carbohydrate, followed by protein and fibre. It has the least amount of fat in them.
Ragi
is a very good to be included as a part of staple diet as it lot of essential nutrients, amino acids and minerals.
Summary: Ragi Malt - Ambali Recipe made easy, learn how to make Ragi Malt - Ambali Recipes at home.
Ingredients:
dry fruits - 1/2 - Cup
milk - 1/2 - cup
Ragi - 1 - cup
salt - pinch
sugar or jaggari - 0 - as need
water - 3 - cup
Instructions:
Take a bowl mix ragi flour in some water to avoide lumps formation and keep it a side.
Take a pan add water get to boil then add the mixed ragi flour to it and keep mixing and cook for 5 -8 min.
once it done take a bowl add some butter milk or curd,salt and cooked ragi mixture mix well and serve.
another method take a bowl add some milk,dry fruits sugar or jaggari and ragi mixture mix well and serve.
Cooking time (duration): 25
Diet type: Vegetarian
Number of servings (yield): 4
Meal type: breakfast
My rating: 5 stars: ★★★★★ 1 review(s)
Recipe by
Vahchef
.