Every thing about AKKI ROTI | Vahrehvah :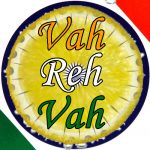 Akki roti is one of the most popular Indian bread and a speciality from the Karnataka cuisine. Akki means rice in Kannada and rice is the rice flour used for making the rotis. Akki roti is common tiffin snack quick to make tastes delicious. One can make different kinds of akki roti but the base and common ingredient is the rice flour.
You can make a plain akki roti, masala akki roti or akki roti with Indian herbs like methi leaves (fenugreek leaves), coriander (kotmir) etc. One can make so many different kinds of akki rottis. This type of roti made out of rice flour is perhaps the unique speciality of Karnataka and is slightly similar to the Thalipeet of Maharashtra but the ingredients are rice flour based.
This Karnataka speciality dish can be served as a snack or for dinner and is an excellent substitute to the usual dosas and it's very simple to make too. As rice being the staple food in the Southern regions of India, a variety of dishes are being prepared with rice. Rice flour is one of the main foods consumed by most Asian countries and is prepared by grinding the broken rice grains during milling.
A very versatile food as it can be consumed as a baby food to making of pancakes and savory fried snacks. However its inclusion in the Western diet is important due to its gluten free quality. Rice flour is low in saturated fat, cholesterol and sodium and contains the same amount of calories as wheat.
It's a combination of complex carbohydrates and nutrients. Rice, rice flour or brown rice are substitute for a major portion of animal protein. Akki roti or the rice bread is prepared in the same way as the ragi roti (millet bread). Akki roti tastes excellent when served with coconut chutney or any variety of curry with a spoonful of ghee or a dash of homemade butter which adds that extra zing to the rice roti.
The akki roti dough can also be made before and kept in the fridge for 2 or 3 days. For preparing the Akki roti, chop finely the onions, green chillies and coriander leaves and put it in a mixing bowl. Add little sugar, salt and mix it thoroughly and leave for a minute then add rice flour mix well and add extra water if required.
Mix it to a chapatti dough consistency and remember that the dough should not be sticky. Take a butter sheet or plastic sheet and smear little over it. Take a handful of dough; make a round shape like chapatti patting evenly. Transfer this onto a hot griddle or tawa removing off the butter sheet or plastic sheet and fry like the chapatti using little oil on both sides.
The akki roti is ready to eat. Serve hot with any chutney of your choice. This is one of the simple procedures. The traditional way of mixing the rice flour is take water in a vessel and allow boiling. Meanwhile in a bowl mix the rice flour with other chopped vegetable adding salt.
Add the boiling water to this rice flour mixture using a spoon until dough comes together. Keep covered for 10 mins as this helps in keeping the dough moist. When the dough is cool enough add little oil and knead well and the dough is ready to make the rotis.
The dough should be medium soft and not too hard or too soft. Fry the Akki roti on medium heat till done on both sides. If you like eating crispy Akki rotis, leave it of little longer. Once done rotti comes out easily from pan. Normally they are served with coconut chutney, tomato onion gojju etc. Do try this recipe and enjoy the delicacy from the Karnataka cuisine. Click at the link for the detailed recipe:
https://www.vahrehvah.com/akkai-roti
Adding peanut powder to the Akki roti gives a very distinct nutty taste and make enhances the taste of the rotis just out of the world. Peanuts make them fluffy and slightly crunchy. Rice flour is rich in manganese that helps in proper development of bones and cartilage and also helps in better absorption of calcium. It contains insoluble fiber that helps to relieve constipation and clears the body of waste products and toxins.