Every thing about MOMOS (STEAMED DUMPLINGS) | Vahrehvah :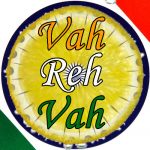 Steamed Momos are a traditional delicacy prepared usually in the states of Tibet, Bhutan, Sikkim, Nepal and Ladakh. Momo is a type of stuffed dumpling native to Himalayas of Tibet. This dish is very similar to the Mongolian Buuz or the Chinese jiaozi. The Tibetan word Momo is derived from the Chinese mómo. The steamed momos from the state of Sikkim and Tibet are truly delicious and easy on the conscience too. Momos can be stuffed with any type of filling of your choice.
You can also fill them with any minced meat or veggies. Momos are typically served with fiery Sikkimese tomato chutney and a clear soup called Thukpa. Momos are one the most popular fast food in those regions and are also common in places with noticeable Nepalese and Tibetan diaspora, such as Assam, Mizoram, Manipur, Nagaland, Meghalaya, Himachal Pradesh, and West Bengal (particularly in Darjeeling).
Steamed momos originally is from Tibet but derived from the popular Chinese Dim Sum which is easy to prepare, delicious and soft to eat and served with luscious lip smacking mint or tomato chutney. Momos are also either deep fried or steamed dumplings filled with meat or vegetables. A traditional dumpling is filled with pork, vegetables and topped off with a spicy sambal sauce. Preparation of momo is intense, as the dough is made by hand.
The dough is kneaded well and stuffed full of tasty and flavorful ingredients, rolled into small pastry like momos. A very interesting snack or meal to have patiently, certainly worth the wait! The texture and filling of the momo does not differ much from region to region. However, the sauce accompanying the momos tends to vary greatly by state. In some regions, a simple soy-based sauce is used while in others, like in Darjeeling or Nepal, the sauce is made from spicy chilies and be as thick as a curry.
There are a varieties of momos that can be prepared that includes fried, steamed or boiled momos. Momos are typically served with a dipping sauce normally consisting of tomatoes as the base ingredient from which a number of variation could be done. Momo soup is a popular delicacy and is a dish that has steamed momos immersed in a meat broth.
Fried momos are usually known as Khotey momos and are some of the most common dishes served in Tibetan and Nepalese restaurants. Momos are traditionally made with simple flour (generally white flour is preferred) and water dough sometimes adding a little yeast or baking soda to give a more doughy texture to the finished product.
Fillings can be of several mixtures like meat filling, veggies or mixed filling which is increasingly popular in India and Nepal, Potato filling in a tomato based sauce or cottage cheese paneer or just Cheese usually a fresh cheese (a variety very common in Bhutan and Sikkim) and Snickers or Mars Bar, an original sweet momo sold mostly in areas of Nepal that are popular with foreign tourists.
The sweet momos also reminds us of the popular Indian sweet popularly known as Korakattai, Unndralu or the sweet modaks which is prepared during the Ganesh festival. Steaming hot momos are favorites to many especially loved for the taste of the filling, combined with the soft elastic outer cover, almost stuck with the filling, and dipped in a red fiery sweet sauce presented well, striking and enticing in appearance.
Its one alluring appetizers that normally tastes better than the main course. As a starter for a small party or at a dinner for friends, it is better to make the stuffing ahead and simply assemble it before hand.
To prepare the juicy and luscious steamed momos, firstly mix the flour and salt to taste adding little water and knead to make stiff dough. Roll out little dough on a floured board till it is very thin. The rolled dough should be about 2 feet square. Cut in circle with the rim of tea cup. Place a circle of dough on your left hand, slightly stretch the edges and place about a teaspoon of filling in the center.
Then with your right thumb and forefinger pleat the dough together over the centre of the meat forming a pin wheel design. Your left thumb is used to tuck the minced meat down as you go, and the dumpling turns on your palm as you pleat around it. A special steamer locally called moktu is required. Filled up dumplings are placed on oiled racks, slightly separated in the moktu. Bottom of the moktu is filled with water and the dumplings are steamed about for 20-25 min.
Steamed Momos is ready to serve hot. Momo is eaten with meat/vegetable soup and tomato achar. The dumplings may also be pan-fried or deep-fried after being steamed. They are often accompanied by an Indian pickle achar. For those who have never tasted momos or even heard about them, momos are basically steamed dumplings dipped in soup.
Momos truly stands out from the spread and its temptations are too hard to resist as its taste is awesome and can relished every crumb of it. Vegetarians could include a variety of grated vegetables like carrot, cabbage, capsicum and mashed potato. Fish momos are also quite popular and can be served as a starter/ appetizer with white tartar sauce or tomato ketchup. Truly an ideal party time recipe to surprise your guest with scrumptious steamed momos!
Do try out this recipe and prepare these yummy and delicious homemade momos.
Click at the link for the recipe:
https://www.vahrehvah.com/momo-steamed-dumpling-1
Remember that while preparing the dough for the dumpling covering, do cover the dough at all times as they dry up very fast as it's the quality of maida to harden with exposure. While making the fillings, you can also try stretching the little dough circles that you have cut up.
If the consistency is just right, you might be able to make them a little longer just by stretching. Else you can always use the help of the rolling pin. The steamed momos can also be served in Manchurian Sauce as a gravy side dish with Indo Chinese Fried Rice.