Every thing about MINT CORIANDER AND CURRY LEAVES THUVAIYAL | Vahrehvah :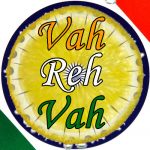 Mint coriander and curry leaves thuvaiyal is simple, quick and tangy dish prepared in South India especially Tamil Nadu. This is made from freshly chopped mint, coriander and curry leaves cooked in tangy tamarind gravy. Thuvaiyal is a bit similar to chutney from is usually thicker than the typical chutney. Also, the main ingredient is often sautéed and then ground with tamarind and chillies into a paste. It's definitely a symphony for your taste buds.
The mint coriander and curry leaves thuvaiyal tastes excellent when served with idly, roti, chapatti and also with plain rice or curd rice. In Southern India, especially Tamil Nadu, Thuvaiyal, Masiyal, Chutney, and Thayir Pachadi all belong to the blended curry family and their name change depending on the souring agent used. Thuvaiyals are generally made by blending raw, boiled vegetables, roasted pulses with red chili and tamarind.
A variety of uncooked or blended curries are eaten all over the south India. Most of these curries or thuvaiyals can be made in a jiffy. Most of them require no cooking time at all. They just need to add everything and blend to a paste. They do not need any garnish too, though normally a couple of pinches of mustard seeds and curry leaves are fried in a spoon of oil and added.
Coconut Thuvaiyal and Paruppu Thuvaiyal are few of the most popular thuvaiyals made in south India apart from the mint coriander and curry leaves thuvaiyal. Mint is a popular aromatic herb used in various ways in Indian cooking. There are used for garnishing or making chutney like the mint chutney or used in making masalas (spices) for various meat dishes and biryani. Mint is an extremely flavorful condiment and can be served with almost any food.
Curry leaves the other important aromatic herb is in this dish is also a popular ingredient used in South Indian cuisine. Curry leaves releases a strong curry fragrance with citrus, sometimes compared to a tangerine. Few also describe the flavor as nutty with a hint of lemon. These aromatic leafy powerhouses are dark green on top with a pale green underside.
You can find curry leaves used in various dishes as chutneys, rasam, sambar, and curries and even in salads as their fragrance and flavor of the leaves are unmistakable. It is generally added to the dish in the beginning and boiled or added to the seasoning poured over the prepared dish and mixed. It is added to yoghurt to churn out spicy masala yoghurt best enjoyed in summer. It helps to cool down the body. Curry leaves are best used fresh.
Cilantro or coriander another popular flavorful herb used in this dish is widely used throughout Asia, India, North Africa and in Latin America where it is an integral ingredient in fresh salsas and sauces. Cilantro root is used as one of the four main components in Thai seasoning pastes, along with garlic, salt and Thai peppercorns. Cilantro root is essential in making authentic Thai curry.
Most people will recognize cilantro as the green stuff in Mexican salsa. Cilantro's strong aroma and flavor can border on soapiness and is repulsive to many people even in small quantities. It pairs well with tomatoes, lime and onions. Cilantro is often used when making stews and broths for example in sambar, rasam or garnishing the curries. The strong aromas of Cilantro or coriander can also help to cut down the smell of meat, and enhance the aromas of the broth.
To prepare this delicious Mint Coriander and Curry leaves thuvaiyal, firstly pour some oil in a pan and leave it to heat. Add red chili and fry till it starts to crackle and then add chopped onion and sauté till it turns golden brown.
Add ginger garlic paste and sauté again. Then add the freshly chopped mint, coriander and curry leaves to it and sauté till it turns from green to slightly greenish brown.
Add the tamarind paste and mix well. Sauté it and add salt to taste. Grind the mixture after cooling adding little water (remember that coriander and mint already has some water content in it) and shift the mixture in a bowl.
Heat little oil in a kadai or pan and after it gets hot add mustard seeds, urad dal, channa dal and when they crackle add this in the thuvaiyal and mix well and serve.
The mint coriander and curry leaves thuvaiyal is ready. Serve this thuvaiyal with hot rice adding little gingelly oil over it while mixing the rice. This thuvaiyal also tastes excellent with curd rice.
Do try this recipe and enjoy the flavors and taste of the fresh aromatic herbs which are beneficial to our health.
Click on the below link for detailed recipe:
https://www.vahrehvah.com/mint-coriander-and-curry-leaves-thuvaiyal-1
Consuming curry leaves aids in digestion. Now, research has shown that it is very effective to treat diabetes. An enzyme called pancreatic alpha-amylase enzyme present in the digestive system helps to breakdown the starch that we eat in our diet to a simple sugar, glucose. Curry leaves contains special compounds that inhibit this enzyme.
This means that the rate at which starch is broken down by the enzyme can be slowed. Curry leaves provide vitamin A, vitamin B, minerals and carbohydrates, proteins, amino acids and alkaloids. Coriander or Cilantro leaves are a very good source of dietary fiber and good source of iron, magnesium and manganese. Mint contains a number of vitamins and minerals, which are vital to maintain a healthy body.
It is rich in Vitamins A and C and also contains smaller amounts of Vitamin B2. Vitamin C is an important antioxidant and may help to decrease the risk of certain cancers such as colon and rectal cancer. Although mint may be consumed in small quantities, the vital nutrients obtained are still beneficial to one's health. Mint also contains a wide range of essential minerals such as manganese, copper, iron, potassium and calcium.