Every thing about DUM ALOO | Vahrehvah :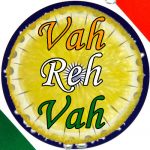 Dum Aloo is a very simple and easy to make refreshing gravy based dish made with very minimal ingredients like potatoes cooked in yoghurt gravy and spice with cumin seeds and red chilli powder. It is a popular north Indian recipe and naturally a favorite dish to many as made with potatoes.
Potatoes are grown in abundance in North India and are a staple vegetable too. Dum Aloo is a yummy potato based simple curry with thick gravy and is an excellent accompaniment with any Indian bread such as chapatti, phulka, poori or dosa (pancake). It can also be served as a side dish with rice and dal etc.
Kids love eating potatoes and consume it any way it is prepared. There are a variety of delectable potato recipe in Indian cooking according to regional flavor and taste. Potato or Aloo perhaps is the most popular vegetable in the world and is used in a number of dishes such as appetizers, salads etc.
Potatoes are a staple throughout India. While Northern Indian cuisine is not known for hot and spicy dishes (unlike the southern part of the country), you can finish these deliciously zesty potatoes with just some ground red pepper for extra spiciness, if you like. Potato definitely is the world's most preferred vegetable.
A versatile vegetable can be cooked with any other vegetables or meat products and is the most preferred and the first choice that provides you the scope of satiating your hunger pangs. The preparation may differ from one cuisine to the other but the versatility of this exceptional vegetable does not cease to surprise everyone. From just boiled potatoes to the fantastic French fries is adored by the young and the aged. Potatoes taste just excellent with even little minimal use of ingredients.
In Indian cooking, herbs and spices not only add flavor but they're bursting with goodness and many health benefits. A simple sprinkle of little herbs could boost the flavor of the dish and health benefits of the meal. Most of them like the cumin, coriander, fennel, mint and garlic are aromatic and have anti-microbial properties and are used in traditional medicine to cure digestive disorders. Potatoes are the best known source of carbohydrates in the world.
It is not the potato that is injurious to health but the technique of cooking is that makes it good or bad. Deep fried potato dishes are a definite no. Now that does not apply to potatoes alone. Deep fried dishes made with any vegetable or meat is not good for health if consumed on a regular basis.
It is the cooking style of deep frying that makes it unhealthy and the potato is surely not to be blamed. The Dum method of cooking is a slow cooking method which basically involves covering the cooking vessel with dough so that food can get slowly cooked in its own steam and the aroma and flavor of the herbs and the spices do not escape and thoroughly infuse each and every ingredient with its distinct flavor. For preparing the Dum Aloo, wash and cut the potatoes into medium sized cubes.
Heat oil in a non-stick pan; add the plain yoghurt, turmeric powder and potatoes. Mix well and add salt to taste and red chilli powder. Cover with lid and cook over medium heat stirring occasionally for about 10 minutes or until potatoes are soft and well done. Transfer the curry into a serving dish and sprinkle crushed cumin powder over. Cumin powder has an amazing pungent taste and enhances the flavor of the dish. Do try this simple yet delectable potato dish with very little fat. Click on the link for detailed recipe:
Tip: Make sure that the yoghurt is at room temperature to avoid separation when adding to hot liquids. Cumin or Jeera is used mainly where highly spiced foods are preferred. It is an ingredient of most curry powders and many savory spice mixtures, and is used in stews, grills - especially lamb - and chicken dishes.
Cumin is essential in spicy Mexican foods such as chile con carne, casseroled pork and enchiladas with chili sauce. In the Middle East, it is a familiar spice for fish dishes, grills and stews and flavors couscous - semolina steamed over meat and vegetables, the national dish of Morocco.
Zeera pani is a refreshing and appetizing Indian drink made from cumin and tamarind water. Cumin together with caraway flavors Kummel, the famous German liqueur. Cumin is stomachic, diuretic, carminative, stimulant, astringent, emmenagogic and antispasmodic. It is valuable in dyspepsia diarrhoea and hoarseness, and may relieve flatulence and colic. Cumin stimulates the appetite.