Every thing about CHOCOLATE WALNUT BROWNIE | Vahrehvah :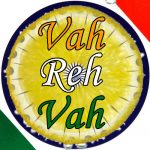 Chocolate Walnut Brownie……..wow……….yummm……..mouth-watering, rich, simple to prepare, full of flavours and sinfully a delicious treat. I am sure everyone loves chocolates – kids and adults alike, no matter what the age, chocolate walnut brownie is a tempting dish that all would wish to grab one.
This is one of the great ways to spoil the kids every once in a while. This dessert is an excellent dish for all the chocoholics as this requires very minimal ingredients and simple preparation to make the brownies which are a perfect treat for kids. If you are a total choco freak, packed with yumminess, gooey, crunchy then gulp it or else you could miss it out….coz kids would empty it in no time. Chocolate Brownie is a very popular dessert developed in United States.
It is a flat baked square or bar and popularized in both the United States and Canada during the first half of the twentieth century. The brownie is a mix between a cake and a cookie in texture. It comes in a variety of forms and is either fudgy or cakey depending on the density. Brownie may also include nuts, frosting, whipped cream, chocolate chips or other ingredients. Brownies are wonderful treats during snack or tea time. They can also be carried in lunchbox. They are often accompanied with milk or coffee.
Brownie are also served warm with ice cream or topped with whipped cream or with marzipan or sprinkled with powdered sugar. They are especially popular in restaurants presented at the buffet tables with different variation on many dessert menus.
This is one amazing dessert, cake like brownie, moist, nutty and crunchy with those nice bites of walnuts coming in between. The most important ingredient in brownies is the chocolate. It's light and airy, having an excellent texture. Walnuts are amazing nuts that are used since ancient times and is considered as symbol of intellectuality. They are enriched with many health benefitting nutrients especially omega 3 fatty acids that are essential for optimum health.
They are rich in many nutrients, minerals, antioxidants and vitamins. These nuts are packed with many important B-complex groups of vitamins such as riboflavin, niacin, thiamin, pantothenic acid, vitamin B-6, and folates. Walnuts oil has flavourful nutty aroma and has an excellent astringent properties; helps to keep skin well protected from dryness. It has also been used in cooking, and as "carrier or base oil" in traditional medicines in massage therapy, aromatherapy, in pharmaceutical and cosmetic industry.
Chocolate is an excellent ingredient that can be used in a variety of recipes such as Chocolate Milk, Chocolate Modak, Hot Chocolate, Chocolate Sandwiches, Chocolate Pecan Pie, Chocolate cake, Chocolate Rum Pots and many more. To prepare this yummy and mouth-watering Chocolate Walnut Brownie, firstly melt some butter and chocolate in a bowl by heating it on double boil method or microwave as shown in the video. After melting the butter, chocolate, add vanilla essence and mix well.
In another bowl, break eggs and add sugar. Beat this mixture well until frothy. Add butter, chocolate & vanilla mixture and fold the mixture. Now add flour and cocoa powder, walnuts and fold the mixture again. Take a baking tray, grease it and then pour the mixture evenly.
Bake in a preheated oven at 350 degrees Fahrenheit for 30 to 40 minutes. Tip: Use eggs at room temperature or else if the eggs are cold then, when you add the chocolate at a later point, the chocolate would get hard. Baking powder is not used as eggs helps in giving the airiness to dish. Do not refrigerate the brownies or else they would dry out. Keep well in airtight container. Allow the brownies to cool in the pan before cutting.
Chocolate walnut brownie could be served with a dollop of ice cream lightly drizzled with some chocolate syrup. The more chocolate you add; the taste would be chocolatier and yummy. I am sure by now you must be really jumping to grab the chocolate walnut brownie. Go ahead and grab your ingredients and get started for preparing this dish. You can always click on the below link for the video of this recipe:
https://www.vahrehvah.com/chocolate-walnut-brownie
Enjoy Cooking!