Every thing about Pumpkin Pudding | Vahrehvah :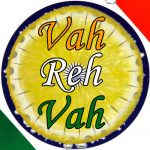 Pumpkin Pudding is an excellent sweet dessert from the Thai cuisine which is popularly known as Khanom Phuk Tong made with this humble butternut squash or pumpkin blended with rice flour, tapioca starch, sugar, salt, dried coconut and flavoured with pandan essence, steamed and cut into pieces. Hardly many would realize that pumpkin, a seasonal gourd is an ingredient in many Thai recipes.
This recipe makes an incredible dessert after the end of any scrumptious meal that completes the gastronomic cycle. Thai cuisine has a wide range of sweet dishes, some of which are truly wonderful despite the apparent simplicity of their ingredients and preparation.
This pumpkin pudding enriched with the tropical luxury of coconut cream attains a heavenly flavour that is vastly superior to any other pudding that is available in the world. It adds an amazing sweet and nutty flavour to the pudding. It particularly is a splendid sweet with distinctive flavours which has the virtue of being absolutely traditional in its preparation. It is a delight and pleasure to bite into this soft delectable sweet.
Generally fruits have a limited role in Thai rice flour desserts, but a few of these deserve mention as pumpkin pudding is a luscious combination of steamed, mashed pumpkin, rice flour and coconut. Puddings are very popular for their rich taste and flavour and are generally served as a sweet or dessert traditionally made by adding milk with sugar along with some binding agent like gelatin or corn starch.
The original pudding was formed by mixing various ingredients with a grain product or other binder such as butter, flour, cereal, eggs, suet, resulting in a solid mass. These puddings are baked, steamed or boiled. Depending on its ingredients such a pudding may be served as a part of the main course or as a dessert. These days there are a range of puddings readily available in shops but nothing like the homemade.
You can make a wide range of puddings such as Bread pudding, Banana pudding, Karikku pudding, Tapioca with coconut milk pudding, Hot Fudge pudding, Egg pudding, caramel pudding and Mango pudding and many more. Pandan essence, the other ingredient used in this recipe for flavouring the dish is an extract made from leaves of the Pandan (screwpine) plant.
The essence is used in South East Asian cooking, primarily for desserts. It comes in two varieties: one the pandan essence – a clear liquid and the other pandan paste, a deep green and quite thick paste. Pandan essence or paste is used in place of fresh pandan leaves, to flavour and colour desserts, drinks, and tapai. The key ingredient is pumpkin, which is low in calories, high in fiber, and bursting with beta carotene! It has such a nice creamy texture that lends itself well to becoming a pudding.
For best flavour and texture seek out the smaller pumpkins often called sugar pumpkins. They have less water and more natural sugar, making them sweeter and creamier. The coconut flavour is very subtle, but if you are adverse to coconut use cream instead. This pudding is absolutely divine, and just tastes out of the world.
For preparing this delectable Pumpkin pudding, start by mixing the coconut cream powder with 1 1/4 cups warm water, stir well and set aside. Cut the pumpkin into bite size pieces and steam until soft, we recommend the Chinese-style stacked steamer.
Blend pumpkin with rice flour and tapioca starch; add sugar, half of the dried coconut, pandan essence (optional) and 1/4 tsp salt. Mix while adding the coconut cream a little at a time. Continue until sugar and coconut cream is dissolved.
Pour mixture into a square pan 8 x 8 or use a pie pan as shown below. Sprinkle with the remaining dried coconut and 1/4 tsp salt. Put into the steamer and steam for 30 minutes. Remove, allow cooling, and cut the pudding into pieces. There are also many other versions of making the pumpkin pudding with great unusual flavours. This dessert is definitely a keeper and crowd-pleaser!
For detailed recipe, click on the below link:
https://www.vahrehvah.com/pumpkin-pudding-recipe
Enjoy Cooking!