Every thing about PUDHINA PARANTHA | Vahrehvah :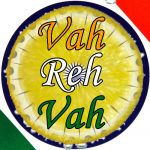 Pudhina Parantha is delicious paratha flavored with mint leaves which is dried, powdered and added to the whole wheat flour, rolled into a paratha and cooked. As such pudina or mint is an exceptionally aromatic herb which is widely used in Indian cooking. Pudhina parantha is an irresistible recipe, simple and fast to prepare. Parantha as all of us know is delicious Indian flat bread that is prepared in many variations.
Pudhina parantha is cool, refreshing and brings about a wonderful twist to the paratha. This parantha can be eaten with any curry or subzi of your choice or raita. Pudhina or mint has been used as healing remedies for many centuries. It is well known for its use as a mouth freshener and also used to treat irritable bowel syndrome and other digestive conditions.
Pudina have a lot of other nutritional and medicinal benefits hence many of us add this herb in most of the dishes. The goodness of mint or pudina is mainly its natural aroma and fragrance. They can turn a simple dish into an extraordinary, delicious and mouth watering recipe. The leaf, fresh or dried is the culinary source of mint. Generally fresh mint leaves are preferred than the dried once.
The leaves have a refreshing, pleasant, warm, fresh, aromatic, sweet flavor with a cooling and soothing after taste. Pudina or mint leaves are extensively used in Indian cooking while preparing Biryani, pulaos, chutneys, teas, beverages, jellies, syrups and candies etc. Mint is also a necessary ingredient in Touareg tea which is a popular tea in northern African and Arab countries.
Mint or pudina is also used in flavoring non-vegetarian dishes like lamb, chicken, beef etc while in British and American cuisines, mint sauce and mint jelly are used respectively. Pudina chutney is a very popular accompaniment served with kebabs, used as spread over sandwich or with idli or dosas.
The procedure for preparing the pudhina parantha is very simple and delicious too. Firstly sieve the whole wheat flour. Dry mint leaves on a hot griddle and then powder. In a bowl, mix flour, mint powder, salt to taste; mix all the ingredients well by adding little by little water to make semi hard dough.
Knead the dough well, cover and keep aside for 10 minutes. Divide the dough into 8 equal portions. Roll out each portion with a rolling pin to approximately six inch diameter. Cook the rolled portion (paratha) on hot taws (griddle plate) on moderate heat up for 3 minutes.
Turn the paratha and smear little oil or ghee on the paratha. Cook evenly on both sides until it turns golden brown in color. Serve hot with any dal or curry. In India, parathas are generally eaten in northern India. They are cooked in a variety of ways adding different stuffing like aloo paratha, gobi paratha, methi paratha, palak paratha etc.
Parathas are healthy, nutritious and stomach filling to eat. Do try this excellent variant of Pudhina parantha and your family would surely love the taste.
Click on the below link for detailed recipe: https://www.vahrehvah.com/pudhina-parantha-recipe
Apart from mint being used in various recipes, it is also extremely popular in alternative medical treatments. Mint has several medicinal uses in treating skin problems. It is especially useful in treating acne, itching, inflammation, and burns. Internally, it is considered excellent for indigestion and gastrointestinal problems. Mint is carminative, stimulative, and antispasmodic. It also helps in digestion, rheumatism, hiccups, stings, ear aches, flatulence and for throat and sinus ailments.