Every thing about CARROT RICE | Vahrehvah :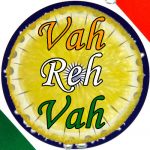 Carrot Rice is a popular, healthy and nutritious rice based dish made of basmati rice, grated carrot, green chillies, onions and spices. This dish has very refreshing sweetish and spicy mixed flavors and taste fantastic. Carrots are very versatile vegetable and are used in various savory and sweet recipes. They are also eaten raw and added to salad.
From an ordinary kosambari (raw carrot salad) to adding in sambar, to making a delectable carrot halwa, carrot tastes fantastic and yummy is which ever dish it is added to. Carrots are also added to cake to make a scrumptious sweet dessert. Carrots are universally adored by one and all. Kids too love eating carrot be it raw or cooked. They like the subtle spicy flavor with a pleasant sweetish taste.
The carrot rice is simple to prepare and kids would also love to carry it in the lunch box. It is more of a comfort and refreshing food. It is also a super healthy and nutritious food filled with vitamin A. Carrot rice is an excellent one pot meal and makes a quick meal too. It is basically just rice cooked with carrots and flavored with spices.
Gives an amazing orange color which makes it look alluring and appetizing! Carrots get its characteristic and bright orange color from Beta Carotene which is metabolized into vitamin A. The beta carotene present in carrots prevents cell degeneration and has anti-carcinogen properties. It is also believed to have cancer curing properties.
Carrots are highly rich is dietary fiber, antioxidants, vitamins and minerals. Inclusion of carrots in your daily diet is very important as it high in vitamin A and vitamin A is excellent remedy for curing poor vision, night blindness and is also good for the skin. Carrots are well-known for its numerous benefits as they are also rich vitamins B1, B2, C, D and E which are antioxidants that reduce free radicals cell damage and heal and nourish the skin.
It also has potassium, magnesium, vitamin B6, thiamine, Folic acid, iron, copper, phosphorus and sulphur. Carrot Rice is a very delicious and nutritious recipe made using Carrots. Carrots is one adored vegetables identified by most of kids as the favorite food of bugs bunny packed with loads of health benefits and gives instant energy.
For preparing this enriching and appetizing Carrot Rice, wash the carrots thoroughly and peel them. Grate the carrots finely and keep aside. Heat oil in a deep frying pan ad when it gets hot add mustard seeds.
When they crackle add cumin seeds and bay leaf and later add chopped onions, green chillies and fry till the onions turn translucent and soft. Add the grated carrot and curry leaves.
Sauté for a while and then add salt to taste, chilli powder, and turmeric powder and garam masala. Mix all the ingredients thoroughly. Add the cooked rice and mix well. Cover the pan with a lid and cook on a low flame for about 3-4 minutes.
Finally garnish with freshly chopped coriander leaves and serve hot. Fresh curry leaves gives a soothing freshness and aroma to the carrot rice along with freshly chopped coriander leaves.
These natural aromatic herbs are few of the important ingredients which are used in most of the dishes in the Indian cooking. Do try this simple yet delectable Carrot rice recipe and gain its exceptional health benefits.
Click on the link for the detailed recipe:
https://www.vahrehvah.com/carrot-rice-india-recipe
Carrots were first cultivated in the Middle Eastern and Central Asian countries and now become popular all over the world. Carrots were extensively used by the Romans and the Greeks in medicines. Carrots is said to have fat fighting features, with high fiber content, part of which is calcium pectate, a soluble fiber.