Every thing about BHONDA | Vahrehvah :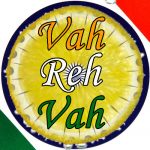 Bhonda is a very popular and typical South Indian snack that is prepared in a sweet and spicy version as per the region. There are various types of Bhonda like the aloo bonda, vegetable bonda or mysore bonda etc. Each of these has its own unique taste and flavor.
Bhonda is an excellent dish made from onion, rice flour, pepper, white flour, baking soda, green chillies, coriander leaves, salt and curd. Bhonda is very simple and easy to make and can be prepared in a short time. The recipe of the Bhonda is quite simple having an excellent taste. There are various ways of making the bhonda.
At few regions the ingredients are firstly mixed with sour curd. The mixing is done in such a way that the resultant paste is smooth enough for further cooking processes. When the dough is ready it is stored for a maximum of three hours. After that small balls are prepared from the dough and oil is heated in a frying pan.
When the oil is hot enough the balls are deep fried. This is one of the basic recipes of the delicious Mysore bonda. Generally people of Mysore like to have bonda with chutney like either coconut or coriander or pudina chutney or ketchup. Bhonda is one of the most popular and common tiffin snacks in the list of Mysore cuisine.
Most of the local vegetarian restaurants and eatery joints of Mysore are quite efficient in dishing out hot and tasty bhonda recipes. Apart from the local inhabitants those who come to visit Mysore on a trip also love to give a try tasting bonda a delicious dish to taste. Tourists visiting from outside India are often found sitting in the food corners of Mysore with a plate of hot and fresh bonda. Although it does not include any special or rare ingredient yet is made tasty and is a unmatchable one.
Bhonda are usually a bit crispy on the exterior side and spongy inside. It is not very spicy and subtle in taste and flavor. Fresh curry leaves and coconut pieces enhances the flavor and taste of the bhonda. It is a light breakfast snack, stomach filling and nutritious as it is made of Urad dal.
To prepare the Bhonda, firstly wash and soak the urad dal in water for half an hour. Wet grind the urad dal, green chillies and salt finely. Add pepper, hing (asafetida), coconut and curry leaves to this and grind to a smooth paste. Heat oil in a frying pan and when it gets hot, make small balls from this batter and deep fry them until golden brown.
Truly an amazing and excellent snack that can be eaten anytime during breakfast or evening tea time! Do try this delicious south Indian snack and enjoy the taste. Click on the link for detailed recipe at:
https://www.vahrehvah.com/bhonda-recipe
Bhonda itself is the signature dish from Mysore popularly known as Mysore bonda as this famous snack hails from Mysore, southern part of India. It is also famous in Tamil Nadu, Kerala and Andhra Pradesh. This is classified as evening snacks and often served in festivals like Diwali. Mysore bonda recipe takes at least 2 hours for preparation. Mysore bonda goes well with chutney and sambar. This also accompanies well with main course like black lentil curry. Mysore bonda is very healthy.