Every thing about Varathuaracha Meen Curry (Kerala Fish Curry) | Vahrehvah :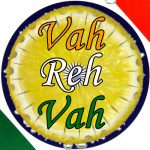 Varathuracha Meen Curry is an excellent Kerala style fish curry cooked in tangy roasted coconut gravy. This is a wonderful dish for all the seafood lover's as this makes a sumptuous curry, very flavorful and aromatic. Varathuracha is a Malayalee word which actually means coconut roasted with spices and freshly ground. Kerala, which is universally known as God's own country with lots of greenery and abundance of coconut trees and spices made available all over the state reflects in their fantastic and mouth-watering cuisine.
Coconut is one amazing ingredient that is almost a staple used in all the dishes cooked in their daily menu varieties from a simple Puttu (steamed cake), Avial (mixed vegetable stew), cabbage thoran to exotic sweets, seafood and meat preparations . Coconut is majorly used in various ways giving that traditional and authentic essence to the dish. Apart from the coconut, fish also plays a major role in the daily food preparation in most of the Keralite household.
Varathuracha or varutharacha curry signifies fish cooked in roasted coconut and spices gravy. This curry is a great combination of fish cooked in an old fashioned vessel called the chatti or manchatti which is a clay pot; fish simmered in freshly roasted coconut and spices gravy. It's very simple to make and best eaten the next day as the flavors are nicely absorbed into the fish. Usually fish namely, seer, mackarel or yellow tuna is used for preparing the Varathuracha meen curry, but you can also use a good fleshy fish for making this dish.
Fish curry is prepared in a lot of variations even in the uniqueness of flavors even though the ingredients are almost the same. Varathuracha meen curry is made with mild spices taking care not to overpower the flavors of the fish and another substantial difference is the usage of tamarind (valan puli) over gambooge used in most Kerala fish curry recipes. Another important element that uplifts the flavors of any fish curry is the Earthenware or Clay pot in which the dish is prepared.
This is commonly known as Manchatti or Chatti. You would notice that every house in Kerala would be having at least one of this clay pots which comes from their ancestral days for generations. Fish curry cooked in the earthern pot brings out the taste of fish curry to perfection. There are a variety of delicious fish recipes from Kerala such as Meen Moilee, Meen Pada, Meen Thullichathu etc.
Cooking in the manchatti is traditional and authentic. Generally before using the new clay pot or manchatti, it is soaked overnight with few cups of rice stock water (kanji vellam) or plain water. The next day, the manchatti is placed on top of the stove or fireplace and the rice stock or water is boiled for some time swirling the water. This helps to make them strong and open up the pores. Later the water is thrown off and used for cooking. This is one of their golden treasures and the secret in making a magnificent meen (fish) curry.
For preparing this superb Varathuracha meen curry, firstly we should prepare for making the spice paste.
For Step 1: Heat two drops of coconut oil in a pan and add about 8 to 9 whole shallots and roast them over medium flame till the outer layer turns slightly brown in color. Remove and allow to cool. In the same pan, dry roast whole coriander seeds, and after a couple of minutes, add whole dry red chillies and then add grated coconut. Continue roasting till the coconut turns golden brown color. Add methi seeds and roast for another minute, remove from fire. Shift all the roasted ingredients into a plate and keep aside for cooling. When cool, grind all the above ingredients to a fine paste. Do not add too much of water. Remove from blender and keep aside.
Step 2 : Soak some tamarind in about 50 to 75 ml of water for about 15 minutes and later extract the juice and keep aside.
Step 3 : For making the gravy, in the chatti (earthern pot) if you have one otherwise use any wide open vessel or pan. Add the freshly ground paste with required amount of water and mix well (this depends on how thick or thin you want the gravy to be). Slit green chillies and add it to this mixture along with some finely chopped fresh ginger juliennes. Close the pan with a lid and allow it to boil well.
After few minutes, remove the lid and add salt to taste. Allow to boil for few mins then add tamarind juice. Boil for some more time. Check for seasoning (salt and tanginess as per your taste). Close with lid and allow boiling till the raw flavors of the masala and tamarind juice is gone. Once the raw flavors are gone, slowly drop in the fish pieces one by one and do not stir the mixture once the fish is put in. Simmer the flame on low heat and cook for about 5 minutes. Before the dish is done, check for salt. Garnish with freshly chopped coriander leaves.
Step 4 : For tempering – Take and slice the shallots, few curry leaves. Heat some coconut oil in a pan and when it becomes hot, add the sliced shallots, curry leaves and when the shallots become brown and crispy remove from fire and add the tempering to the fish curry. Close and keep aside. Serve with hot steaming rice or dosas etc. Tips – If you like the taste of pepper, then you can sprinkle some freshly ground pepper over the gravy for that extra spiciness. After the fish is added, avoid mixing the gravy with a spoon. Just gently twist the pan or swirl the pan lightly.
Fish curry tastes becomes more flavorful and delicious if eaten after few hours or the next day. The dish can be altered to suit individual tastes by increasing or decreasing the quantity of spices. If you do not have shallots, use can use onions but shallots tastes a bit better and makes the difference in taste.
If cooked in chatti, the curry can be left out in room temperature, especially in winters. Every night it is slightly warmed and would stay at least for 2 to 3 days. Usually most of the fish curries in Kerala commonly use kudam puli also known as kodampulli, kukum star or black tamarind as a souring agent. This recipe we have used the regular tamarind as a substitute. Go ahead and enjoy the fresh flavors of spices and fish.
Do get the details of ingredients, click on the link: https://www.vahrehvah.com/varathuaracha-meen-curry-recipe
Enjoy Cooking!