Every thing about KOSAMBARI | Vahrehvah :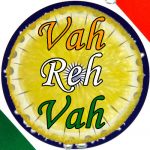 Kosambari or Koshambari is a salad made of pulses (split legumes) seasoned with fresh curry leaves and mustard seeds. The pulses generally used are split Bengal gram and split green gram. This salad is sometimes eaten as snacks but usually is a part of a full course meal in Udupi cuisine. Kosambari is a raw salad and a popular dish all over the state of Karnataka usually made during most festivals, marriages and special occasions etc.
This raw salad is very easy to prepare and is high in proteins and a very delicious snack in its own right. Normally this salad is also offered as Prasad (offering in temple) in most of the temples. There are many variations of preparing the kosambari where you can add either grated carrots or freshly grated coconut. Few also include cucumber and carrots to it to make it more nutritious and colorful.
A combination of lovely light green, yellow and orange colors that looks very attractive, appealing and tempt ting to eat. The traditional fresh kosambari is a mix of the lentils, vegetables, coconut seasoned with little mustard seeds and few drops of lemon juice to give a zing to the salad. Kosambari being a traditional delicacy depending on the occasion generally lentils like split Bengal gram (also commonly called as kadale bele in Kannada) or split black gram (uddina bele in Kannada) is added.
But lentil is the main base ingredient for the making of Kosambari. It is a very refreshing and cooling salad. As most of the ingredients are eaten raw the kosambari fresh salad is highly nutritious and energetic. Except of the little oil added for the seasoning all the rest of the items are raw so the nutritive value is more and valued for. Split moong or full moong or sprouted moong are very healthy and packed with a variety of nutrients.
You can gain enormous health benefits by eating this variety of lentil and gain the benefits of their nutritional values. The bean is popular as the perfect food for reducing weight. It is recommended as a food replacement in many slimming programs, as it has a very low fat content. It is a rich source of protein and fiber, which helps one to lower the high cholesterol level in the blood system.
To prepare this delicacy from the Karnataka cuisine, firstly soak the split moong gram in water for about 3 to 4 hours and wash and drain the water away. Chop the cucumbers, green chillies, fresh coriander and curry leaves finely and add it to the moong dal.
Add freshly grated coconut and salt to taste to the moong dal mixture and mix well. Heat little oil in pan and when it is hot add little mustard seeds, hing (asafetida) and add once the mustard seeds crackle remove and add this to the moong dal.
Add some lemon juice and mix thoroughly just before serving. To enjoy the taste of this raw freshly prepared salad from the cuisine of Karnataka.
do click onto the link and see the detailed recipe with quantity:
https://www.vahrehvah.com/kosambari-recipe
Kosambari being a low fat, less cholesterol, high protein and high fiber diet is one of the best dishes for all those who want to lose loads of weight and stay fit. Mung bean also contains rich quantities of Vitamin A, B, C and E. They are also known to be an excellent source of many minerals, such as calcium, iron and potassium.