Every thing about VANGI BHATH | Vahrehvah :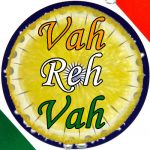 Vangi Bhath is typically a rice based dish with its origin from the Karnataka State. It is a very popular vegetarian dish in the southern India and is made with eggplant and spices. The Vangi Bhath is prepared in many ways in different regions with a combination of several spices which contribute to its unique flavor and taste.
Vangi bhath is typically an authentic delicacy from the Karnataka cuisine apart from other typical dishes that includes the bisibele bhath, saaru, akki roti, ragi mudde and uppittu. The vangi bhath prepared in Karnataka is slightly milder in spice levels than compared to Andhra and Tamil Nadu cuisine.
Vangi means brinjal and bhath means rice hence Vangi Bhath typically means Brinjal rice, though a Maharashtrian dish and is also made in some parts of Karnataka, Tamil Nadu and Andhra Pradesh which is eaten with great relish. The flavored rice a subtle flavor of coconut and coriander blended well with some mild spices.
Vangi Bhath, a dish also prepared specially during festival or family get togethers, feast etc. The combination of brinjals, tamarind, and the vangi bhath masala gives it a magical taste and aroma. Normally a good quantity of vangi bhath masala is made in advance and stored atleast for about 2 weeks and used again or use it with other vegetables too.This makes the procedure of preparing the vangi bhath very easy and fast to cook.
Eggplant/ Brinjal (Solanum melongena), also popularly known as the king of vegetables is a very versatile vegetable high in nutrition and commonly consumed as a vegetable. Brinjal is cooked in various ways which includes baking, barbecuing, frying or pickling the fruits.
They can also be pureed, flavored, and used as a dip or chutney (Brinjal chutney or Baigan ka bharta) as is popular in Indian and Mediterranean cuisine. In Indian cuisine, they are used in curries (Brinjal fry or Gutti Vankai koora) and even made into soufflés.
The cut fruits are soaked in cold salted water before being cooked to avoid discoloration and to remove its mild bitterness. Brinjal is a prized possession in most of the Indian kitchen. It's vibrant purple beauty has always been a favorite to many. There are many versions of making the Vangi Bhath which is based on the region.
Many spices goes into the making of the Vangi Bhath which actually leads a aromatic and flavorful brinjal rice. Vangi bhath goes well when served with dollop of chilled yoghurt and crisp papads. This is one complete pot meal, health and nutritious and a dish full of aroma and exotic taste.
For preparing the Vangi bhath, firstly take all the spices for the masala. Take all pulses (4 types of pulses), cumin seeds, dhaniya and dry roast them in a kadai. Once it gets cooled, grind all the spices together to a fine paste. Cook rice and put that in a bowl to allow cooling.
Now take a pan or kadai, heat some oil, add mustard seeds and when they crackle add jeera, finely chopped tomato, ginger garlic paste and turmeric and sauté well and let it cook for a minute. Now add finely chopped brinjal and mixed vegetables (preferable carrot, potato, beans – vegetables are optional, added to make it healthy and nutritious).
Once the vegetables are cooked and tender, add salt to taste. Then add this vegetable stuff to the cooked rice bowl and mix all the ingredients thoroughly. The vangi bhath is ready to be served. Garnish with fresh coriander leaves and serve hot with raita (optional).
Remind that this masala powder can be prepared and stored for longer use. Vangi bhath is a classic south Indian picnic combo for lunch and can also be eaten for dinner. You can also add cashew nuts instead of roasted peanuts. Try this delicacy from the cuisine of Maharashtra and Karnataka and enjoy its taste and flavors.
Click on the link to see the detailed recipe:https://www.vahrehvah.com/vangi-bhath-recipe