Every thing about THANKSGIVING | Vahrehvah :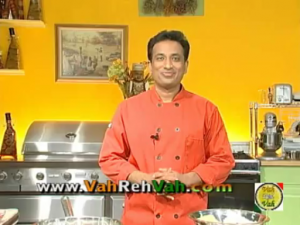 Thanksgiving
is celebrated in
United States
and
Canada
as is considered as the day of harvest festival.
Thanksgiving
is a way to express Thankfulness,
gratitude
and appreciation to
God, family
and
friends
for being blessed with various relationships and
material
possessions. Traditionally, it's the time to
thank
for the
bountiful harvest.
Thanksgiving Day
is celebrated on the
fourth Thursday of November
in the
United States
and
second Monday
of
October
in
Canada. Thanksgiving
was observed on various different dates throughout history in the
United States.
By the mid
20th century,
the final
Thursday
in
November
had become the customary day of
Thanksgiving
in most
U.S. states
.
It was not until December 26, 1941 however that President Franklin D. Roosevelt, after pushing two years earlier to move the date earlier to give the country an economic boost, signed a bill into law, with congress, making Thanksgiving a national holiday and settling it to the fourth (but not final) Thursday in November.
Beginning with George Washington in 1789, annual presidential proclamations had declared the last Thursday of November as the Thanksgiving date. However, in 1941, a United States Congressional declaration officially designated the fourth Thursday of November as the date of the Thanksgiving holiday. Thanksgiving has been an annual tradition in the United States
U.S. tradition compares the holiday with a meal held in 1621 by the Wampanoag and the Pilgrims who settled in Plymouth, Massachusetts. It is continued in modern times with the Thanksgiving dinner, traditionally featuring turkey, playing a large role in the celebration of Thanksgiving. It is thought that the first Thanksgiving was celebrated to give thanks to God for helping the Pilgrims of Plymouth Colony survive their first brutal winter in New England. The first Thanksgiving feast lasted three days providing enough food for 53 pilgrims and 90 Native Americans. The feast consisted of fowl, venison, fish, lobster, clams, berries, fruit, pumpkin, and squash.
William Bradford's note that, "besides waterfowl, there was great store of wild turkeys, of which they took many," probably gave rise to the American tradition of eating turkey at Thanksgiving. As President, George Washington on October 3, 1789 made the proclamation and created the first Thanksgiving Day designated by the national government of the United States of America and again proclaimed a Thanksgiving in 1795.
President John Adams declared Thanksgivings in 1798 and 1799. No Thanksgiving proclamations were issued by Thomas Jefferson but James Madison renewed the tradition in 1814, in response to resolutions of Congress, at the close of the War of 1812. Madison also declared the holiday twice in 1815; however, none of these were celebrated in autumn. In 1816, Governor Plumer of New Hampshire appointed Thursday, November 14 to be observed as a day of Public Thanksgiving and Governor Brooks of Massachusetts appointed Thursday, November 28 to be "observed throughout that State as a day of Thanksgiving."
A thanksgiving day was annually appointed by the governor of New York from 1817. In some of the Southern states there was opposition to the observance of such a day on the ground that it was a relic of Puritanic bigotry, but by 1858 proclamations appointing a day of thanksgiving were issued by the governors of 25 states and two territories.
In the middle of the
American Civil War, President Abraham Lincoln, prompted
by a series of editorials written by
Sarah Josepha Hale, proclaimed
a
national Thanksgiving Day,
to be celebrated on the final Thursday in November
1863. Since 1863, Thanksgiving
has been observed annually in the
United States.
Turkey Thanksgiving
During the second half of the 19th century, Thanksgiving traditions in America varied from region to region. A traditional New England Thanksgiving, for example, consisted of a raffle held on Thanksgiving eve (in which the prizes were mainly geese or turkeys), a shooting match on Thanksgiving morning (in which unfortunate turkeys and chickens were used as targets), church services, and then the traditional feast which consisted of some familiar Thanksgiving staples such as turkey and pumpkin pie, and some not familiar dishes such as pigeon pie. In New York City, people would dress up in fanciful masks and costumes and roam the streets in merry-making mobs.
In the
United States, food
is cooked traditionally and served at
Thanksgiving meals. Firstly, baked
or
roasted
turkey is usually the featured item on any
Thanksgiving
feast table (so much so that Thanksgiving is sometimes referred to as "Turkey Day").
Stuffing, mashed potatoes
with
gravy, sweet potatoes, cranberry sauce, sweet corn,
other fall vegetables, and pumpkin pie are commonly associated with Thanksgiving dinner. All of these are actually native to the Americans and were introduced as a new food source to the Europeans when they arrived.
Turkey kofta
korma
At home, it is a holiday tradition in many families to begin the
Thanksgiving dinner
by saying grace (a prayer before or after a meal). Traditionally grace was led by the hostess or host, though in later times it is usual for others to contribute. During
Thanksgiving Day
families and friends usually gather for a
large meal
or
dinner.
Another modern staple at almost every Thanksgiving table is pumpkin pie. But it is unlikely that the first feast included that treat. Of all the Thanksgiving symbols the Turkey has become the most well known. The wild turkey is native to northern Mexico and the eastern United States.
The
turkey
was originally domesticated in Mexico, and was brought into
Europe
early in the
16th century.
Since that time,
turkeys
have been extensively raised because of the excellent quality of their meat and eggs. Some of the common breeds of turkey in the United States are the
Bronze, Narragansett,
White
Holland,
and
Bourbon Red.
Though there is no real evidence that
turkey
was served at the Pilgrim's first thanksgiving, in a book written by the Pilgrim's Governor Bradford he does make mention of wild turkeys.
Turkey Tandoori
Thanksgiving Day
is one of the days that many people look forward because the majority of their family members will be together. It is a time of happiness and joy. It's a day to have a special
Thanksgiving
dinner where they prepare majority of traditional
dishes.
The center of the table is generally placed with a large
roasted turkey.
Most
Thanksgiving turkeys
are stuffed with bread based stuffing and roasted or they have the
deep fried turkey.
Traditional
Thanksgiving
foods are incomplete without the
cranberry sauce, yams, mashed potatoes, corn
on the
cob, deviled eggs, green beans, peas
&
carrots, bread rolls, cornbread, biscuits, apple pie, meat pie, pumpkin pie, pecan
p
i
e and many more.
This is the true way of
Thanksgiving
tradition that never goes out of style. For most of the old people, this is the day to be grateful and thank for what they have received during the year. When everyone is gathered around the table for the holiday meal, they may each be asked to share what they are most thankful for that year. This is actually a tradition in many families that is repeated each year.
Veggi
Thanksgiving
I wish you all make a memorable feast of your bountiful harvest and May your stuffing be tasty May your turkey plump, May your potatoes and gravy Have never a lump. May your yams be delicious And your pies take the prize, And may your Thanksgiving dinner Stay off your thighs! The year yields its harvest sharing abundant blessings may your thanksgiving be blessed. Happy Thanksgiving!
Veggi-Thanksgiving
Author : Admin
Published On : Nov 19, 2007
Preparation Time: 7 min
Recipe Type : Veg-Main
Cooking Time : 25 min
Standing Time : 5-8 mins
Yield : 4 (4 servings)
Ingredient : Mix Vegetable
4.0 Stars based on 329 Reviews
Description : thanks giving recipe for veggi
Recipe of
| Ingredient Name | Unit | Quantity |
| --- | --- | --- |
| all type of vegetables | | as needed |
| bread crumbs | cup | 1 |
| butter | grams | 100 |
| cheese | tsp | 1 |
| potatoes | number | 1 |
| sweet potato | number | 1 |
| Veggi | bag | 1 |
| Water | cup | 4 |
Directions | How to make Veggi-Thanksgiving
Take a pan add water and butter bring it to boil and add all the vegetables and bread crumbs mix well cook till all the vegetables are cooked now add cheese and switch off the flame and transfer it into a baking tray. Cut potato and sweet potato in to round, arrange on the top of the beaking tray add some butter and bake it for 320 f for 30 to 40 mins.