Every thing about SWEET POORI | Vahrehvah :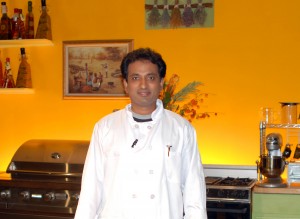 Sweet poori
is a simple delicious sweet that looks like a
crispy flaky juicy mini poori
nicely dipped in sugary syrup. We usually called it as Pheni but might also have different names in other languages as per their region. India is well known in
preparing
a variety of
sweets
.
Every region, festival, functions have its sweet delicacy which has its own uniqueness in taste and flavor. Though sweet poori originally belongs to the Indian cuisine, today it's a part of the global tastet also. The sweet poori makes a perfect side dish and is prepared in many ways.
Sweet poori
is one of the most delectable
sweets
and can be part of the
Diwali sweets
and also can be made on a pleasant evening to treat your family and friends. Easy to make they would surely like it. Kids would also enjoy as it's juicy and crunchy while eating. For preparing the sweet poori; in a mixing bowl mix
maida
and add a pinch of
salt
(this enhances the flavor of the sweetness).
Add sufficient water to make medium soft dough and keep it aside for 15 mins. Now take some dough and roll in to a big thin chapatti. Mix
rice
flour and ghee together to form a nice paste and spread it evenly on the big
chapatti
. Sprinkle some all purpose flour (maida) over it and roll the chapatti and cut it into small dumplings. Take each dumpling and press in the center and roll it to a size of small puri.
While rolling you should be able to see the layers. In a deep frying pan, add oil to heat. Deep fry these
small pooris
. In another bowl add sugar and water and boil to make medium thick sugar syrup (the consistency of sugar syrup should be the same that you make for coating the jalebis).
Dip the deep fried
puris
in the
sugar syrup
on both sides and transfer it onto a plate. Instead of sugar syrup you can also sprinkle powdered sugar when the
pooris
are hot so that the sugar powder sticks to the pooris. The sweet pooris are ready to serve.
A perfect sweet
poori
would be really juicy and delicious to taste. For making the sweet
poori
recipe, do watch the video that shows the method of obtaining the layered poori. The layers when fried would give a nice flaky texture and crispness to the
puri
. It also helps sugar syrup to penetrate into the layers of the
poori
to make it soft and juicy.
Sweet puris
are really irresistible and mouth watering! I am sure your family and friends would enjoy the taste when you make and offer. View the instructions at:
sweet poori
Author : Admin
Preparation Time: 7 min
Cooking Time : 25 min
Yield : 4 (4 servings)
Published On : May 9, 2009
Recipe Type : Desserts/Sweets
Standing Time : 5-8 mins
Ingredient : Maida
Description : sweet dish
Recipe of i
Ingredient Name
Unit
Quantity
ghee

---

tbsp

---

2

---

Maida

---

cup

---

1

---

oil

---

0

---

to fry

---

Rice flour

---

tbsp

---

2

---

salt

---

pinch

---

pinch

---

sugar

---

0

---

as needed

---
In a bowl mix maida,pich of salt,ghee mix well and add water as needed to make a soft dough keep it for 15 min. Now make a big thin chapati once chapati is done aply ghee and sprinkle rice flouron top of it then roll the chapati and cut into small dumplings. Now take the dumplings press in the center and roll with chapati roller, you should able to see the layers when it is rolled. now add oil to deep fry. In another bowl boil sugar make a medium thick surip . Deep fry the sweet layer pooris and dip in the sugar surip both the sides and transfer in to a plate. Insteed of sugar surip you can also sprinkle sugar powder when the pooris are hot so that powder stick to the pooris.