Every thing about SPINACH CORN CURRY | Vahrehvah :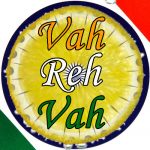 Spinach Corn Curry is a deliciously cooked north Indian dish made with chopped spinach, onions, capsicum, corn and spices. This dish is fantastic, creamy, smooth with vibrant natural green and lemon yellow colors, looking very attractive to eat and appetizing. Spinach corn curry is a delicious dish, not very spicy giving an excellent combination of spiciness from the garam masala, pepper and sweetness from the corn.
This dish is healthy and nutritious and will surely win the heart and taste buds of all. This is a popular party dish that is rich in iron, calcium and is high protein and high fiber. Spinach is a leafy plant and one of the top healthy leafy vegetables that is eaten by all. Spinach is a versatile green leafy vegetable that can be made in various ways. This green leafy veggie can be cooked on its own with few spices or mixed with other vegetables or meat.
Palak paneer is one of the most popular dishes which are well known all over north India dish that is cooked especially during parties and feasts. Palak gosht is another popular north Indian medley made with a mix of spinach and meat cooked in yummy spicy gravy. Palak Dal is a dish that is prepared in almost every Indian house mainly for its maximum nutritional values. Palak pakoda, Palak rice, Aloo palak and Palak paratha are few exceptional and well known dishes that are often cooked in most Indian homes.
Spinach is an extremely powerful antioxidant rich in vitamins and minerals. Spinach is also very rich in oxalic acid; it is recommended that spinach be boiled in large amounts of water for one minute to reduce the acidity. Spinach can be either boiled and cooked or stir-fried. It contains 4 times more beta-carotene and 3 times more lutein than broccoli. Hence, it helps in destroying the free radicals in the body and thus prevents against cancer. It is rich in fiber that helps lower the blood cholesterol.
Apart from spinach, corn is another important ingredient in this dish which is also the very popular and a versatile vegetable. It is a good source of several nutrients and a low-fat complex carbohydrate that deserves a regular place on any healthy table. Corn can be eaten raw, roasted, boiled or cooked as a curry. It is usually used in making the Sweet Corn Vegetable Soup, Spicy Corn Curry, Corn Tikki Patties, Corn Salad and so on…..
For preparing this delicious Spinach corn curry, firstly heat little oil in a pan and when it gets hot, add mustard and cumin seeds. When they crackle add slit chilies, onion, and capsicum one after the other till the onions become translucent.
Add corn with a little butter and let it cook for a minute. Add spinach, salt to taste, garam masala and pepper and allow it to cook. The spinach corn curry goes well served with chapattis and rotis. Avoid using tomatoes with spinach as it causes kidney stones.
Do try this recipe and enjoy the flavors and taste.
Click on the below link for detailed recipe:
https://www.vahrehvah.com/spinach-corn-curry-recipe
Corn is a rich source of several vitamins, including folic acid, niacin, and vitamin C. The folic acid in corn is now known to be an important factor in preventing neural-tube birth defects. It's just as important in preventing heart disease. Spinach is an excellent source of Vitamin A, Vitamin B2, Vitamin C, Vitamin B6, Vitamin K, manganese, foliate, magnesium, Iron, Calcium and Potassium. It is a very good source of dietary fiber, copper, protein, phosphorus, zinc and vitamin E.
In addition it also has Omega-3 fatty acids, niacin and selenium. Apart from this Spinach is also good for bone health as it contains bone-building nutrients including calcium and magnesium. Spinach is said to be good for those with heart disease, arthritis, Anemia, Tumors, Constipation, Insomnia, Obesity, Neuritis, High blood pressure, Bronchitis, Colon cancer, Prostate cancer, Breast cancer, Osteoporosis, Dyspepsia and diseases of kidneys, bladder and liver.