Every thing about BADAM PHIRNI | Vahrehvah :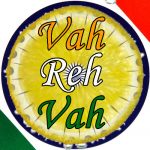 Badam Phirni is a rich sweet dessert cooked during the Diwali festival among the Hindu community and on the festival of Eid ul Fitr. Badam Phirni is a scrumptious and stomach filling dessert made of almonds, rice flour and milk. It's a little similar to the rice payasam but with few variations. Badam Phirni is a very popular dish from the North India and people who love eating Kheer or Payasam will surely like this dessert.
This dish is quite easy and simple to make and is an ideal dessert during festivals, feasts, occasions or religious rituals at home. Phirni is a traditional Indian dessert basically a rice pudding to be precise, made with milk, sugar and rice.
The Phirni dish had been introduced to Indian cooking by the Mughals. As origin of Kheer is Pakistan the Phirni is Indian. Though the original is always the Kesar Badam Phirni, there are a number of variations which includes Pistachios, Gulab (Rose), Chocolate, Mango, Apple and Banana Phirni.
Badam Phirni is smooth, rich, creamy taste and has made its name appear on most the VIP parties menu. This dish is a hit among most of the visiting International dignitaries. Badam Phirni is rich in taste and flavor but a low fat dish. It is one of the easiest recipes prepared during Diwali festivity served and distributed to friends and neighbours. In fact, North Indian people love to enjoy the sweet of phirni on festival of Diwali.
From morning, women start preparing for making delicious delicacies and yummy Diwali sweets like ladoos, burfis etc for friends and relatives to gorge on. In fact, Badam phirni is so popular that it is not only made during Diwali but also prepared during Raksha Bandhan, Janmashtami or New Year, traditionally people make sweet dish at home and enjoy eating it among all the family members.
Badam Phirni is exceptional and valued as it is low sugar, low fat, high calcium and high protein sweet dessert. Almond paste gives the Phirni an exotic and luscious flavor and taste thus making it thick, creamy and scrumptious.
Phirni is made of rice flour and for making the Badam phirni you need to add the almond paste to the milk. Almonds also commonly known as Badam in Hindi are a rich source of vitamin E and give a fantastic nutty and sweet flavor to the dessert. For preparing this luscious and yummy Badam Phirni, firstly soak rice in water for few hours. Remove the water from rice and grind it to make a smooth paste.
Dilute the rice paste with little water. Boil milk in a non-stick saucepan. When it comes to boil, reduce the heat (moderately low heat) and add diluted rice paste, sugar and cardamom powder stirring constantly till milk becomes thick.
Remove from heat and add almonds. Chill and serve in serving bowls. Few people add rose water in the end to enhance the flavor of the dessert. You can also garnish with pistachios. Eating almonds or pista could be sometimes boring; hence interesting recipe like badam phirni would be delightful change. Do click on the link for detailed recipe:
https://www.vahrehvah.com/badam-phirni-1
Badam or almonds is very good, healthy and nutritious. They have lots of health benefits like improving the complexion, reduce cholesterol, induce longevity, boost immunity and gives energy. Almonds are added as garnish to various Indian sweets, desserts and milk based dishes.
Badam paste is also base to many rich and delicious gravies and curries like the Badami Chicken etc. Badam Phirni makes a healthy and nutritious Indian dessert with can be served as a sweet or as dessert and has the goodness of almonds, milk flavored with cardamom powder and saffron giving an appealing color.