Every thing about PAAL SODHI (COCONUT FISH CURRY) | Vahrehvah :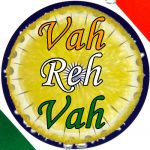 Paal Sodhi is a traditional Tirunelveli dish from south India, fish cooked in coconut milk and spices. This dish is also commonly known as Thengai paal sodhi in Tamil which literally means Coconut Milk Stew. To prepare the sodhi dish, you can either cook adding fish or prawns or vegetables cooked in coconut milk making this kulambu very delicious.
What makes this different is, use of green chilli and using moong dal/roasted gram for thickening this kulambu. Sodhi is a unique dish from Tirunelveli, Tamil Nadu and this dish is a specialty of a sect of Tirunvelvelli community. Sodhi is normally made for lunch as it is a very heavy and rich dish, but it taste awesome the night it is cooked and goes well with plain idiyappam or appam.
Sodhi is a common recipe also made of Potato, baby onion and coconut with spices. This will go very well with rice and you can use this as a side dish with roti or chappathi. Sodhi is a classic recipe and is generally served on the second day of the Tirunelveli saiva pillai marriage for lunch which is actually prepared for the newly married groom by his mother-in-law, when the groom first visits the bride's home.
This is an excellently delicious dish that makes prefect to serve for son-in-law to impress him J. This lunch feast is popularly known as 'Sodhi sappadu' or 'Maapillai Sodhi'. It is a very traditionally cooked and a very gorgeous dish made of coconut milk and vegetables served as a classic combo with rice, sodhi, potato roast, inji pachadi or inji thuvaiyal (ginger chutney) along with papads and rice vadiyams.
The ginger pachadi is actually given as it helps in digestion of the heavy coconut milk. Coconut Milk is a very important ingredient of this dish and is generally prepare fresh at home. This gives a rich, sweet and nutty flavour to the dish. Inclusion of other spices like coriander powder, cumin powder, and fresh curry leaves, fenugreek seeds, and green chillies give that extra wonderful spice and taste to the dish.
Finally lemon juice is added to give that extra zing and kick. The soft succulent pieces of fish taste are absolutely enhanced by the coconut milk and delicate use of a number of other spices giving a distinct and unique appetizing aroma. It's truly a dish made in heaven! Paal Sodhi is one of the distinctive and popular dishes that have made its mark.
This dish is valued and is part of the menu graced during marriage feasts especially during the Maruveedu (return marriage) ceremony which takes place the day after a marriage. The nicest thing of this dish is that it's humble and subtle in flavours, a feeling of home-cooking and the taste of green chillies lingers pleasantly in your mouth along with other flavours.
To prepare this delectable and appetizing Paal Sodhi, firstly take on cup of coconut milk. The coconut milk is should be too thick and should be watery. Only half cup of coconut milk should be thick. Place the pan on the stove and add one cup of thin coconut milk.
Then add cumin powder, coriander powder, turmeric powder, chopped tomatoes, green chillies, fish and some salt to taste. Simmer the stove and allow the fish to be cooked in the coconut milk and spices for 10 minutes. Now add the lemon juice and the thick coconut milk on the mixture. Stir lightly.
When this mixture starts boiling, turn off the stove. Don't allow it to boil too much or else it may curdle. Now, Keep another pan and pour some oil. Add curry leaves, fenugreek seeds and the onion. Fry it till the onion becomes golden brown. Add this into the coconut mixture.
Paal sodhi is ready. Serve sodhi with rice, potato roast and ginger pachadi. Sodhi also tastes good with appam and idiyappam.
https://www.vahrehvah.com/paal-sodhicoconut-fish-curry-recipe
Tip: Stick to the recipe to get the perfect 'sodhi'. This sodhi is made from coconut milk and has a lemony taste and is served with string hoppers or rice. There are other varieties of making the sodhi with little variation such as: Vegetable sodhi- Cook vegetables with the onion, green chillies, spices and add coconut milk and continue to finish.
Finally add lime juice. Mango sodhi - Add sliced sour unripe mangoes and boil along with green chillies, onion etc and then proceed to the next step of adding coconut milk and simmer. If you wish you can add small amount of lime juice as mangoes provide little sourness to the dish.
In a world of highly processed, synthetic and fast food, these festive delicacies are incredible breath of fresh air to our taste buds. To recapture this magical delightful dish, click on the link and do try preparing the dish. I am sure if not your son-in-law; your family would truly enjoy the taste:).