Every thing about PALAK CURRY | Vahrehvah :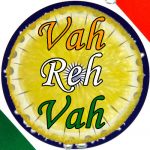 Palak curry is very famous and a healthy north Indian dish which is now prepared by many due to its high nutritional values and health benefits. Palak also known as spinach a very popular leafy greens that is liked by many is a versatile vegetable that can be made on its own or else added to any lentils or other vegetables, meats combined to cook a yummy and delicious dish. Normally in Punjabi the Palak da Saag is very popularly served in many restaurants and dhabas along with hot freshly made whole wheat griddle breads like naan, roti, chapatti etc. There are a variety of saag recipes like aloo saag, sarson ka sag etc.
Palak or spinach combined and cooked with tur dal makes a very tasty and scrumptious healthy meal. Palak and dal combined together holds the goodness of tur dal (lentil) and palak to make it highly nutritious. Palak dal is an all time favorite to most of us. Saag in Hindi or Punjabi means spinach or mustard leaf based dish popularly eaten in India and Pakistan. This is accompanied with breads roti or naan and rice. Saag is very common in Punjab and is eaten with Makki ki roti too.
Botanically palak is known as Spenacea and is considered a much esteemed herb for its taste nutritive values and great popularity in many countries of the world. To prepare the palak curry, first clean and wash the palak or spinach leaves thoroughly. Cut them into 2 inch pieces. Dry roast the jeera (cumin seeds) seeds on low flame. Grind the fried jeera and grated coconut into a smooth paste and keep aside. Wash the tur or tuvar dal thoroughly and pressure cook till soft and keep aside.
Heat oil in a pan, add mustard seeds and when they splutter add sliced onion and fry till they turn light brownish in color. Add chilli powder, palak leaves, salt and water and allow cooking. Let it boil and when the palak greens gets cooked add the ground paste and tur dal and simmer and let it boil for another 5 mins and then remove from fire. Serve hot with naan, chapatti, roti or rice. Eating greens at least thrice a week is very good of health. They are many people who include greens like spinach in their everyday meal.
Hence do prepare and enjoy its benefits. Click the link and watch the whole recipe of Palak curry:
https://www.vahrehvah.com/palak-curry-recipe
Palak has a rich percentage of vitamin A and Iron also. It purifies as well as strengthens the blood. As the leaves are diuretic their fresh juice proves beneficial in urinary stones and gravels. Spinach is an excellent source of Vitamin A, Vitamin B2, Vitamin C, Vitamin B6, Vitamin K, manganese, foliate, magnesium, Iron, Calcium and Potassium. It is a very good source of dietary fiber, copper, protein, phosphorus, zinc and vitamin E. In addition it also has Omega-3 fatty acids, niacin and selenium.
The health benefits of spinach are numerous and its ability to help prevent or control diseases and health conditions. Spinach, like most green vegetables, contains Lutein which is protective against eye diseases. Spinach is also good for bone health as it contains bone-building nutrients including calcium and magnesium. Spinach is said to be good for those with heart disease, arthritis, Anemia, Tumors, Constipation, Insomnia, Obesity, Neuritis, High blood pressure, Bronchitis, Colon cancer, Prostate cancer, Breast cancer, Osteoporosis, Dyspepsia and diseases of kidneys, bladder and liver. It is very useful to note here that eating palak combined with gram, tuvar dal and other pulses or with vegetables like potato, cabbage, radish, tomato is very beneficial and nutritious.