Every thing about ONION SAMBAR | Vahrehvah :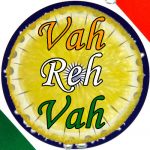 Onion Sambar is simply an exceptional, delicious and lip smacking South Indian dish made of lentil, onions and other spices. It is one of the mostly used dishes in Southern India especially Tamil Nadu. There are many versions of making the sambar that includes drumstick sambar, radish sambar, mixed vegetables sambar etc. Most of the minor variants exist depending on the meal of the day, region and the vegetable used.
Sambar is one of the most quintessential dishes, which is prepared almost everyday in most of kitchens in Tamil Nadu using different variations of their own choice. Onion Sambar goes well with dosa, idli, vada, upma and rice. Sambar or onion sambar with rice is one of the main courses of both formal and everyday south Indian cooking. Onion sambar is popularly known as the Vengaya sambar in Tamil in Southern India.
For those South Indians, whose staple breakfast consists of Idli and pongal, becomes a delight when accompanied with a bowl of piping hot sambar. The onion sambar can be prepared with the large onions or the shallots (baby onions), both taste good but the baby onions sambar tastes excellent. Its tasty and delightful and a gastronomic kind worth the high price. Sambar is called as Saru in Karanataka which is the regular sambar without significant vegetables.
Sambar without lentils (but with vegetables or fish) is called Kozhambu in Tamil Nadu like the Pulusu in Andhra Pradesh. Onion Sambar (with the tiny purple onions – baby onions) is absolutely a perfect delicacy for this sambar. A dash of translucent fried onions giving a caramelized sweet taste bubbling in a bisque of lentil and tamarind juice tempered with mustard, curry leaves and fenugreek seeds is highly aromatic and a feast that is truly craving for.
The freshly pounded Sambar powder is the magical ingredient in making this dish a delight. Sambar can be either made just by adding the lentil, vegetables cooked in tamarind juice or cooked in freshly ground masala paste which is called the arachuvitta sambar. The cooked sambar is typically refined with an oil-fried spice mixture containing items like mustard seeds, ural dal, dried red chili, curry leaves, fenugreek seeds, coriander seeds and asafetida (hing).
Fresh curry leaves or coriander leaves can be added at the end to enhance the flavors. Curry leaves is a vital element of this authentic sambar as their aroma and flavor provide sambar with a distinctive and pleasing essence.
For preparing this delectable Sambar, pressure cooks the tur dal and turmeric with extra water in a pressure cooker. Fry channa dal, red chillies, dhania, methi and little onion. Grind this mixture with tomato and coconut.
Fry onions and green chillies in a pan for few minutes and pour the tur dal water adding salt to taste and cook for a while. After it is cooked, add tamarind paste or juice and cook for another few minutes and finally add the masala.
After this process, add the cooked tur dal and boil for another few minutes. Heat a pan heat little oil and add mustard seeds. When it splutters add this to the sambar. Garnish with cilantro and curry leaves on the top.
Onion sambar is very easy and simple to prepare. This recipe is one version of the ground sambar with coconut and roasted spices and then simmered till done. This dish is one of the most delicious of all the sambar varieties.
Check the link for a detailed recipe:
There are a variety of onions available in the market. The small baby onions (shallots) make a excellent feast in this variety. Yellow onions are full-flavored and are a reliable standby for cooking almost anything. Yellow onions turn a rich, dark brown when cooked and give French Onion Soup its tangy sweet flavor.
The red onion, with its wonderful color, is a good choice for fresh uses or in grilling and charbroiling. White onions are the traditional onion used in classic Mexican cuisine. They have a golden color and sweet flavor when sautéed. Onions not only provide flavor -- they also provide health-promoting phytochemicals as well as nutrients. Onions are low in calories yet add abundant flavor to a wide variety of foods.
Onions has 45 calories per serving; onions are fat, and cholesterol free, very low in sodium, high in vitamin C, and a good source of fiber and other key nutrients. It is one vital vegetable that is used in mostly very recipe.